Cedar Crest Marks Its 20th Anniversary
Kate Streit
January 28, 2022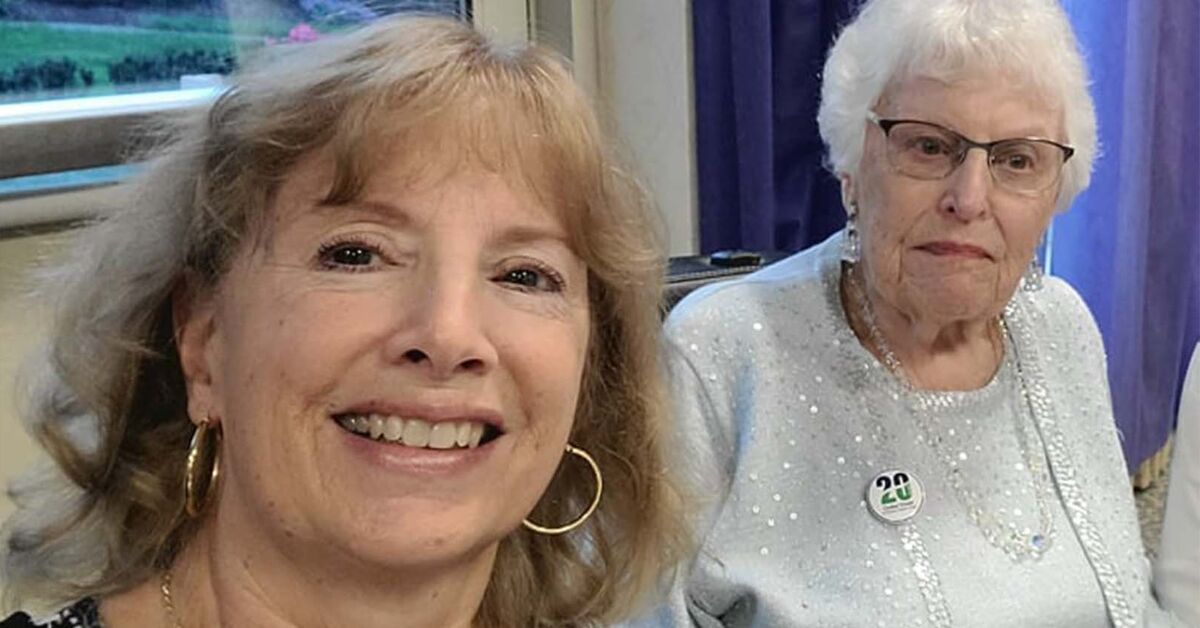 September was full of celebration and fun at Cedar Crest, an Erickson Senior Living community in Pompton Plains, N.J., as the vibrant community marked its twentieth anniversary.
All over campus, residents and staff enjoyed a variety of events, including a kickoff parade, Grandparents Day carnival, an antique car show, a resident art show, poetry readings, an alpaca farm, Fall Fling Harvest Hop, game shows, a history display, and a commemorative ceremony. The Diversity and Inclusion Committee honored the community's milestone by showing films that were 2001 Academy Award nominees and winners, as part of its preplanned video series for the month of September.
Friends, old and new, come together
The month-long celebration culminated in a 20th Anniversary Gala on Sept. 30. The nautical-themed event transformed the Woodlands Commons Clubhouse into a cruise ship and featured dinner and drinks, as well as a variety of entertainment—casino games, a Venetian Table, a live band, and dancing.
"What an amazing night for our residents, staff, family, and friends to come together to celebrate our special community," says Executive Director Todd DeLaney. "Resident and staff committee members took care of every detail. They truly made the gala a night to remember."
Seeing the community grow up
Maryanne Hanisch's parents and her aunt Joan Arnheiter were among the first residents to move into Cedar Crest's first neighborhood, Timber Ridge, when it opened 20 years ago. Over the years, Maryanne has visited her family at Cedar Crest and is continually impressed by the community.
"We've had many dinners together at Cedar Crest—you could say we've seen the community 'grow up,'" says Maryanne.
Maryanne was delighted to be Joan's guest at both the kickoff parade and the gala, where they enjoyed dancing to the live band and playing blackjack at the casino.
"It was a fabulous event, and we all enjoyed it very much," says Maryanne.
Two decades after moving to Cedar Crest, Joan is still extremely satisfied with her decision to call the community home.
Pioneers' progress
"Joan counts herself lucky to be in such a beautiful and safe environment," says Maryanne. "She's been very happy here. She has made many friends and participated in a variety of activities, including the choir and card games."
Joan agrees and points to the progress the community has made over these past 20 years.
"Pioneer residents, who have been at the community since the beginning, started a lot of the clubs and activities," says Joan. "Today, Cedar Crest has anything and everything you can name because of them."
Indeed, Cedar Crest offers more than 100 resident-run clubs and activities.
"Cedar Crest, to me, has been wonderful. It really has," adds Joan.
Continuous improvement
Cedar Crest recently completed a renovation of its Village Square Clubhouse, which now includes a full-service CVS Pharmacy and a revamped Fireside Restaurant and Pub, fitness center, Lakeland Bank, and PS Salon. These convenient on-site amenities are just one aspect of what makes Cedar Crest such a special place to live.
"We are so proud of this community we've built together over the past 20 years," says DeLaney. "We aspire to be the best place for residents to live and employees to work. The theme running throughout the month-long celebration focused on three foundational promises that Erickson makes to our residents daily: financial stability, health and well-being, and an active and engaged lifestyle."
Cedar Crest has earned numerous accolades in its 20-year history, including being awarded Top Workplace, by NJ.com/Star Ledger, for three years in a row. That esteemed distinction is evident in the strong bond shared by staff and residents.
Looking ahead
Heidi Esposito began working as a student server at the Fireside when she was 14. Now, she works as a business office manager at Cedar Crest. Throughout her long tenure, she has watched the campus evolve to embody the true essence of community.
"When you think about what true community is and means—that neighborly action of working together for one common good—I would say that Cedar Crest really fits the bill for that, and I've seen that over all these years," says Esposito.
As Cedar Crest looks to the future, the community is excited to see what the next chapter will bring.
"In the next decade and beyond, we look forward to continued success in providing residents with a vibrant senior living lifestyle where they can live life to the fullest," says DeLaney.
Comfort, quality care, and community are just a few of the hallmarks that make Cedar Crest the perfect independent living community for seniors. Request a brochure to take a closer look at the community and Cedar Crest's beautiful, maintenance-free apartment homes.
Back