Cedar Crest Healthcare Careers offer Advancement Opportunities and More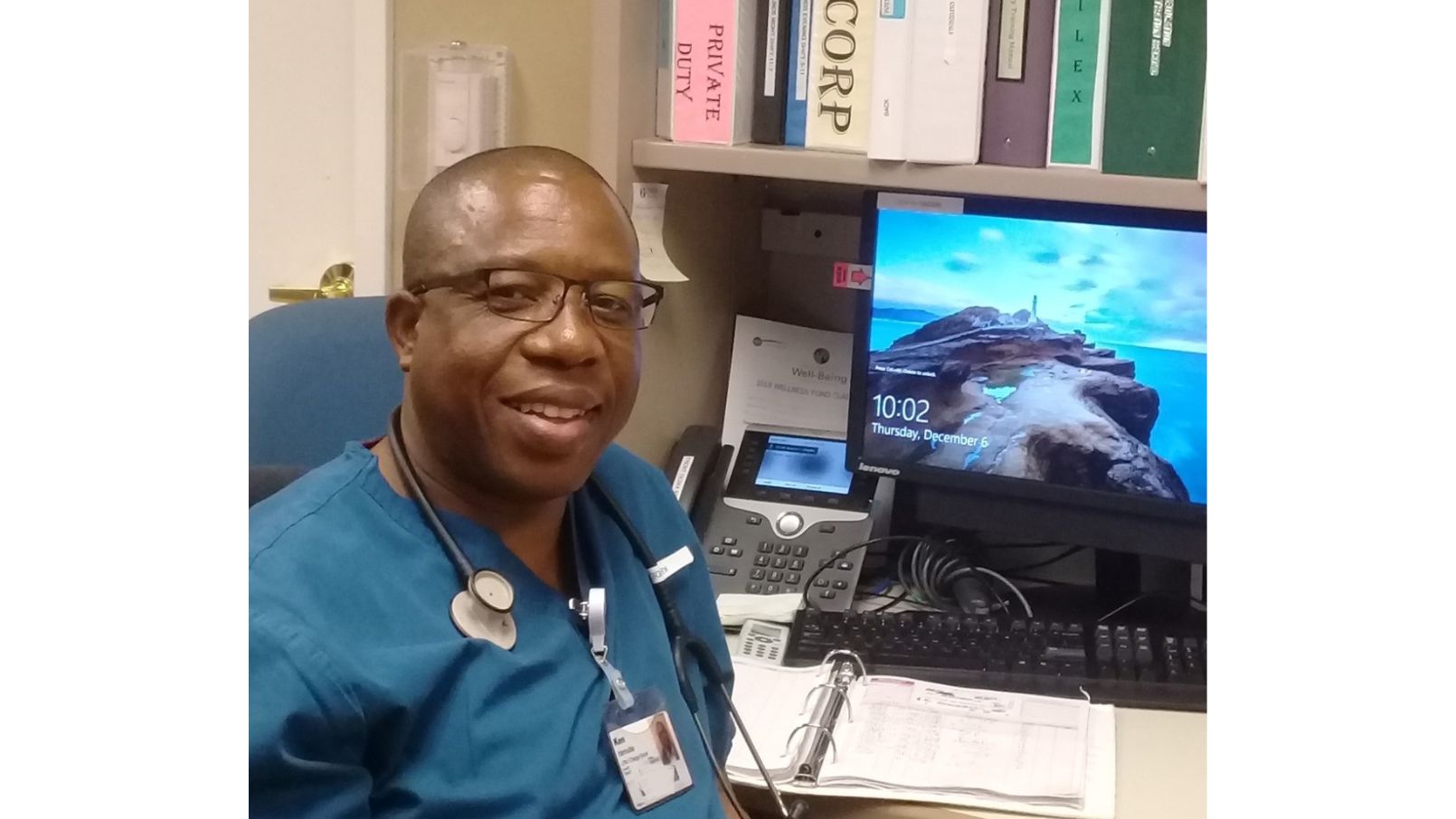 Eager to launch your new career in health care or reenergize a career path that feels like it's reached a dead end? Your search is over if you are seeking a rewarding position with room for growth and advancement! Join Cedar Crest's talented and diverse team of healthcare professionals who make a difference in the lives of our residents every day while building an exciting career offering competitive benefits, work-life balance, specialty training, and much more.
As a leader in the nation's quickly growing senior housing sector, Erickson Senior Living-managed communities like Cedar Crest in Pompton Plains, New Jersey, always need qualified, dedicated, and talented healthcare professionals like Kenneth Idemudia, who help further its mission—helping people live better lives. 
Cedar Crest provides a full continuum of care for its residents, featuring more than 1,400 independent living residences in a variety of stylish one and two-bedroom floor plans and pricing options.  In addition, the continuing care neighborhood offers assisted living, memory care, long-term care, and short-term rehabilitation. 
Ken works with residents in Memory Care, where he's been an LPN in Cedar Crest's comprehensive Continuing Care neighborhood for nine years. He recently completed his RN licensure.
For Ken, the "very neat" work environment attracted him to a Cedar Crest career, and he says the "good pay, teamwork, and good recognition kept me here."
Taking advantage of Erickson's training and professional advancement opportunities, including Erickson University classes, allowed Ken to complete his RN courses.
"I'm just waiting for my license!" he says. "I love my residents, my colleagues, and the working environment. This is the reason I work a lot—I enjoy been around the residents."
If this sounds like the opportunity you've been dreaming of, join Ken and experience the unique array of benefits and opportunities for healthcare professionals, whether you're starting your career or looking for stimulating advancement.
"There has never been a more exciting time to be a part of Cedar Crest's health care team," said Continuing Care Director Renee Rendazzo. "The rewarding work, diverse training programs, and opportunities to help others that are inherent with our health care positions provide an ideal pathway for a successful career. Just ask Ken!"    
Cedar Crest's comprehensive rewards go far beyond an average benefit plan. With multiple healthcare plans and choices, employees also enjoy a full range of career-building services, healthy work-life balance, and the opportunity for future financial security. And those joining the health care team (such as RNs, LPNs, CNAs, CMAs) may qualify for a sign-on bonus.
The many employee benefits include tuition reimbursement, 401K, generous paid time off (including volunteer hours), Erickson Senior Living University classes, rapid advancement opportunities, on-site employee health and wellness centers, employee discount programs, and more.
"One of our highest priorities at Cedar Crest is fostering a culture of personal growth and appreciation, providing our dedicated and diverse team of health care professionals the experience and incentives to achieve ongoing career success," said Executive Director Kristen Compton. "There is nothing more exciting than seeing team members making significant contributions and enjoying career advancements while building their portfolio of skills." 
Erickson Senior Living's new clinical support program, the RN Clinical Support Line, is staffed by ESL-trained nurses who assist overnight teams with issues that arise and support new staff to achieve success. The program also provides on-call RNs a break, helping to bolster work-life balance. 
"Seeing the career success achieved by health care team members is so special," said Human Resources Director Cynthia McHugh. "With career tracks in nursing, clinical management, resident care, and more, Cedar Crest offers more than just a job. It's a meaningful career and professional growth opportunity emphasizing work-life balance."
For Ken,  who receives high compliments from leadership, staff, and families, working at Cedar Crest is challenging and ultimately rewarding. He especially enjoys building relationships that boost residents' well-being.
"And the 401K has financially empowered me for my retirement," he added. "I not only encourage everyone to visit Cedar Crest, but I also invite anyone to come work here!" 
If you or someone you know is interested in health care or other exciting career opportunities at Cedar Crest, visit ericksonseniorlivingcareers.com.
Written by Susan Ingram
Back