Cedar Crest: The good life at a great price
Kate Streit
February 16, 2021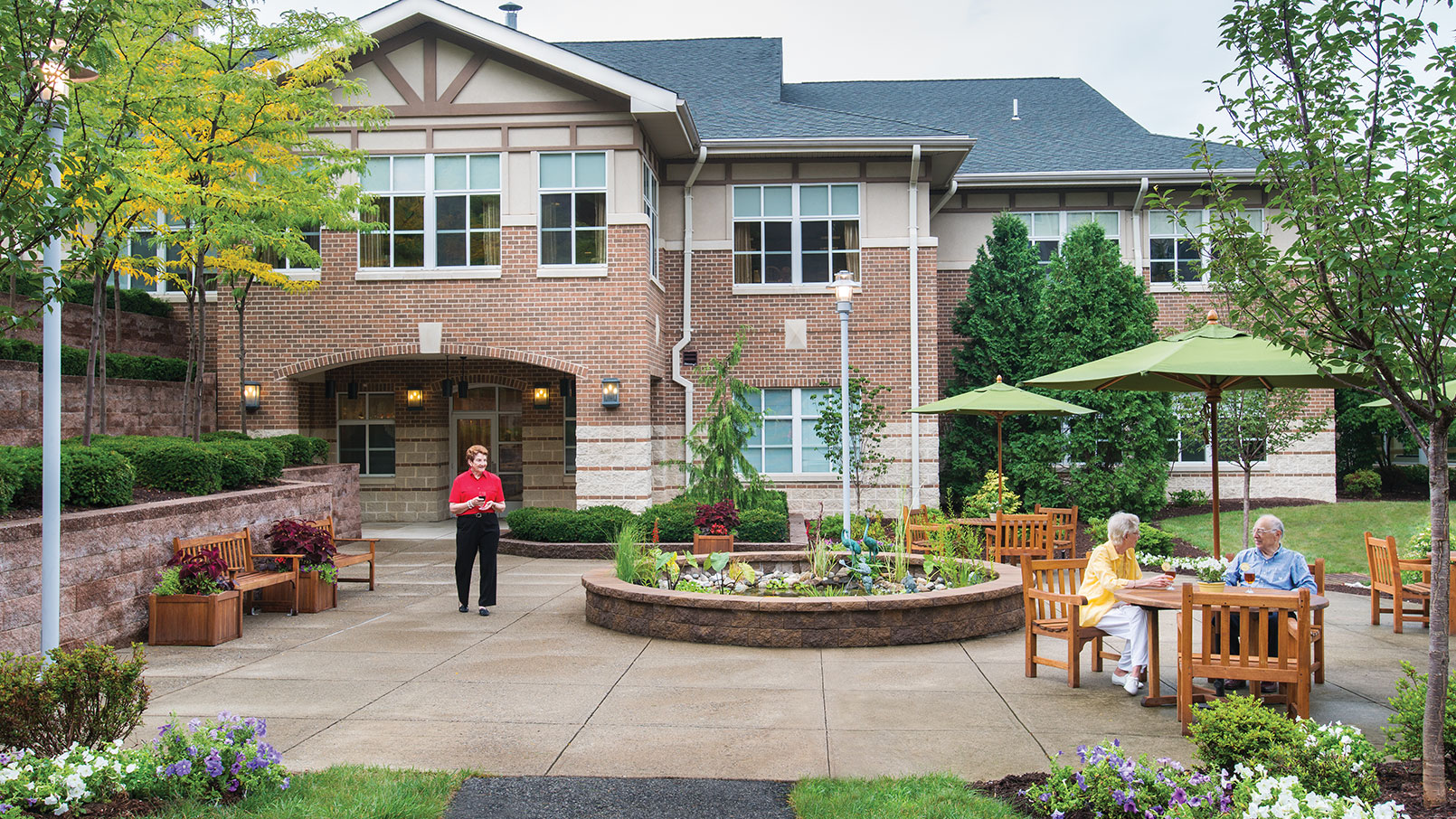 When retirees begin to contemplate a move, they're most often looking for a lifestyle that will make the best use of the money they've budgeted. Many prefer a simplified living arrangement that does away with the many responsibilities and burdens that come with traditional homeownership, such as upkeep, maintenance, and handling repairs. Predictable and affordable expenses are also a high priority for those who want to enjoy life to the fullest.
Close to family and everything they need
After visiting friends at Lantern Hill, another Erickson Senior Living community in New Providence, N.J., David and Helen Steinberg were impressed with the company. They heard about Cedar Crest and made an appointment to visit. After touring many retirement communities across the state, they decided that Cedar Crest was the perfect place to call home and put down an entrance deposit.
They have three sons, and Cedar Crest put them close to two of them, while the third lives in California. Having provided assistance to their own parents as they aged, the Steinbergs are grateful that their lifestyle at Cedar Crest means they won't have to burden their children. Anything they want or need is always right there at their fingertips.
"If we need milk, we have it delivered," says David. "We have a variety of meals available to us. Everything is taken care of."
They never have to worry about the everyday headaches that were commonplace in their old way of life, such as snow removal. The fact that so many of these conveniences are included in the monthly service package makes Cedar Crest an even better value. "We always know what our expenses are and can budget accordingly," says David.
Value for the money
At Cedar Crest, an Erickson Senior Living community in Pompton Plains, N.J., the practical financial structure ensures this sought-after lifestyle. When you move to Cedar Crest, a onetime, 90% refundable entrance fee ensures your independent living home as long as you live there. Should you ever leave Cedar Crest, 90% of the fee will be returned to you or your beneficiaries, as outlined in the Residence Care Agreement.  And, now is a great time to sell your house and move to Cedar Crest.
"The real estate market is booming in New Jersey. Inventory is low, and the combination of low inventory paired with low rates makes for motivated buyers, ensuring sellers get the best price possible for their home," says Director of Sales Ray Guarino.
Monthly service package
Expenses for life at Cedar Crest are covered by the monthly service package, which includes utilities, a flexible meal plan to be used at four on-site dining venues, maintenance and home repairs, transportation, security and emergency response, landscaping, and use of many on-site amenities. The reliability of having one monthly bill that covers the vast majority of daily living expenses makes budgeting easy and stress-free.
Cedar Crest also guarantees that all residents have a home for life. The Resident Care Fund was created to help eligible residents who outlive their resources. No one is ever asked to leave the community because of an inability to pay through no fault of their own.
A seamless transition
The Steinbergs heard that the floor plan of the apartment home they were interested in was in high demand, so they felt lucky when they were able to move in within weeks of making their decision. Cedar Crest staff members assisted them with every aspect of the transition, including selling their large, custom-built home in Plainsboro, N.J., as well as moving logistics, making the process simple and hassle-free.
Many apartment homes at Cedar Crest have long wait lists, so even if you're not ready to move right away, joining the community's priority list is a great way to ensure your spot when the time comes. As a member of the priority list, you can reserve your apartment home before members of the public. You also gain access to valuable perks, such as invitations to special events and realty and moving assistance.
Active and involved
When the Steinbergs moved to Cedar Crest in 2018, they quickly and easily made friends, participating in a number of activities. Both avid users of the fitness center, the couple also became resident ambassadors, meeting with guests that are interested in moving to Cedar Crest to help them get to know what life there is like. David also serves on the marketing committee of the Resident Advisory Council, which acts as a liaison between residents and staff. Both David and Helen are active in the history club, as well.
David enjoys playing duplicate bridge weekly and appeared in the resident talent show. At Cedar Crest, residents are encouraged to start their own clubs and activities if they're not already available. David started a serious poker game on campus, and Helen formed a club for residents with family members with disabilities.
A wise investment
Three years after making the move, the Steinbergs feel confident that they made a wise investment and are so happy to call Cedar Crest home.
To learn more about Cedar Crest, request a brochure today. 
Back