The Grandview Sales Center is located on Democracy Boulevard in Bethesda. We're just a short distance from the home of our future community, which will be located on Fernwood Road.
Ample, free validated parking is available inside the gated lot. When entering the lot, please take a ticket and present it to a member of our sales team for validation before you leave.
Sales Center
6701 Democracy Boulevard
Suite 150-B
Bethesda, Maryland 20817
P: 301-272-9500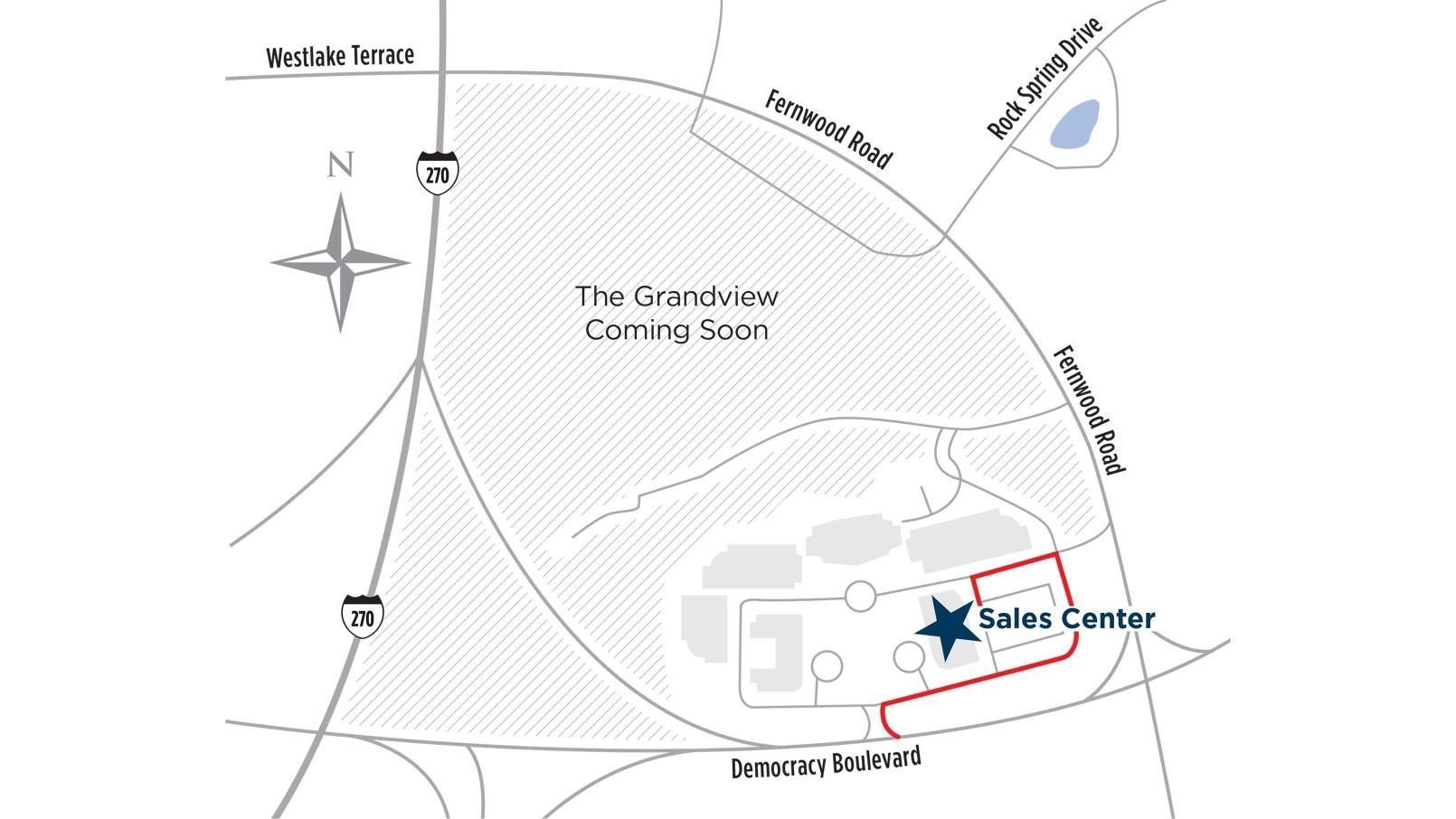 Do you have a question or feedback for us? We look forward to hearing from you!
Media Inquiries:
Jeffrey Getek
410-402-2033
[email protected]