Amenities and Activities at The Grandview
The Grandview is a premier senior living community coming to Bethesda, Maryland. Here, you gain more than a stylish, maintenance-free apartment home—you gain a whole community filled with amenities, activities, and services.
Amenities and Services
Enjoy all the perks of an exclusive resort, right at your fingertips! Amenities like the fitness center, pool, and restaurants will be an indoor stroll from your apartment home. Bad weather will never again put a damper on your day.
See our photo gallery and take a virtual tour.
Signature Dining
Like you, we take food and dining seriously. At The Grandview, you'll be able to choose from multiple dining venues, each with a distinct atmosphere and a changing menu of delicious, chef-prepared specialties.
Learn More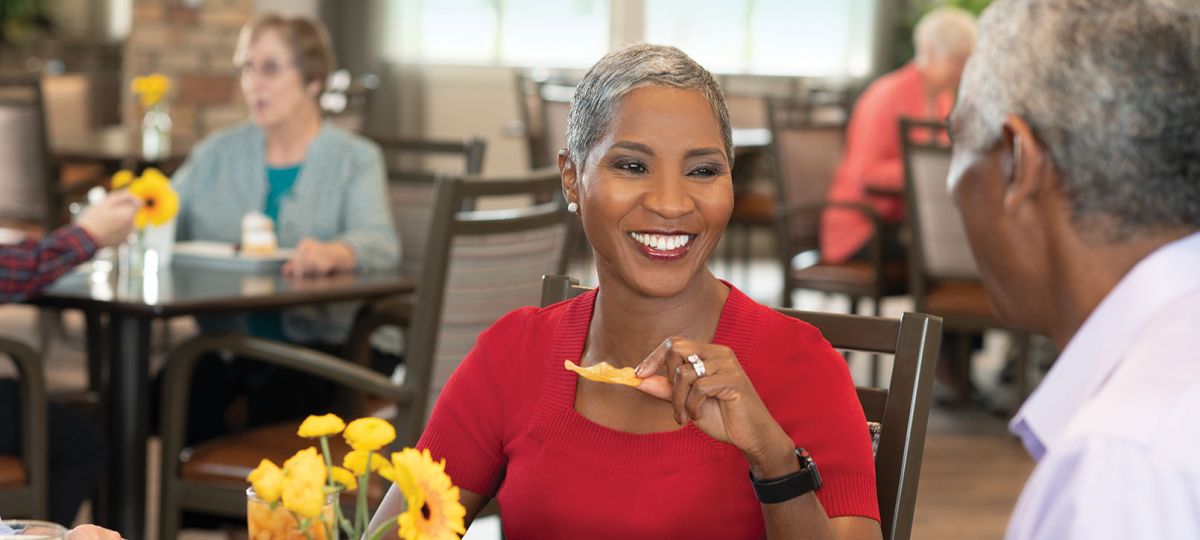 Clubs and Activities
Travel, learn a new language, or volunteer for a great cause! The Grandview will offer a variety of activities, so you're sure to find an activity to pique your interest and expand your knowledge.
Health and Well-Being
Experience the ease of an on-site medical center staffed by health care professionals who specialize in senior care. Should you ever need additional support, The Grandview's master development plan includes multiple levels of care.