How to Get The Senior Living Lifestyle You Want, at a Price That's Right For You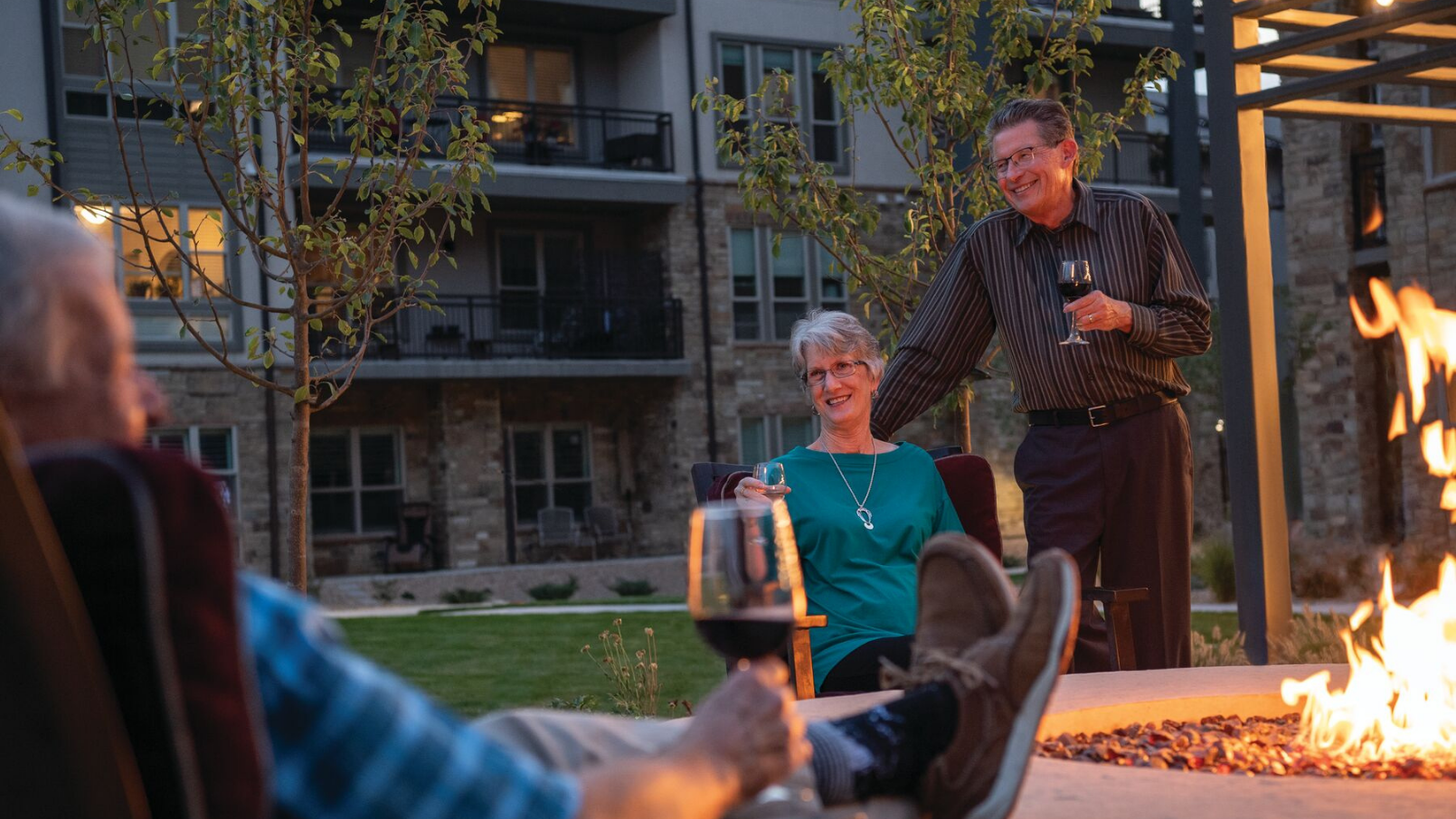 A Q&A With Jim Walter, Vice President of Financial Operations for Erickson Senior Living
When choosing a continuing care retirement community (CCRC), there are many factors to consider, from location to amenities. But learning about the financial structure and value proposition offered by a senior living provider should always be near the top of the list.
Thoroughly understanding your options is a wise investment of time. We recently sat down with Jim Walter, Vice President of Financial Operations for Erickson Senior Living, to answer some of the most common questions that our future residents ask. With nearly 30 years in the industry, Jim provides valuable insight on topics such as how to review the financial strength of a CCRC to take advantage of the current real estate market.
Q: What are important financial considerations that those looking for a senior living community should know?
A: A great first step is to review the occupancy rate and reputation of the community you are considering.  Those with high occupancy levels and stellar reputations generally indicate strong financial performance and should provide confidence in any decision to spend your hard-earned retirement there. If the community you are reviewing has debt, examine rating agencies, such as Moody's, Fitch, or S&P, for the full financial rating report of the community. 
Equally as important for those considering a CCRC is to identify personal long-term goals: are you looking to leave a substantial amount to your heirs, is there a desire to spend your assets during your retirement years, or a little of both. This answer will typically be a driving factor if you are deciding between a refundable or non-refundable entrance fee model, which is the one-time deposit that secures an apartment home as long the resident lives there.  
Most residents at Erickson Senior Living communities prefer a refundable entrance fee option (detailed in our Residence and Care Agreement) for future security and to provide an inheritance for their loved ones.
Q: Why is moving to an Erickson Senior Living community a wise financial decision?
A: With nearly 40 years of senior living experience, Erickson Senior Living is a national leader in the CCRC industry. Our communities benefit from economies of scale to keep costs down as we maximize the investment made by our residents.   
Additionally, unlike living in a house, there is no need to worry about what will require repair or replacement in your apartment home. Winter storm damage to your house? Not a factor at our communities. An expensive replacement for a beat-up roof or fence? You won't have to think about these things either.
Our communities maintain your appliances and outdoor spaces for your enjoyment. The cost of living is consistent and predictable, giving you the flexibility to enjoy an active lifestyle, spend time with family and meet new friends.
Q: What is included in the monthly service package?
A: The monthly service package streamlines nearly all of a resident's day-to-day expenses into one predictable bill. These are items like your utilities, heating and air conditioning, flexible dining plans, property taxes, maintenance, high-definition cable TV, scheduled shuttle services, trash, and recycling collection, 24-hour security, and exterior landscaping. Plus, residents have access to campus amenities such as the professionally-staffed fitness center, a full indoor aquatics center, libraries, art studios, and so much more.
Just like in any home, the cost of living rises every year, from food to utilities. Our communities are no different, but a national network of campuses enables us to keep these costs down. Most times, the monthly fee is lower than your monthly house and living expenses; we urge prospective residents to compare the two when reviewing senior living options.
Q: How does Erickson Senior Living's home for life commitment provide peace of mind to residents?
A: The "home for life promise" is a major differentiator for Erickson Senior Living communities. It is our commitment to support residents who experience an unforeseen financial hardship. The Resident Care Funds provide assistance to those individuals who are unable to pay their full monthly fees, an assurance that we will never ask a resident to leave our community for a genuine inability to pay. It's real worry-free security that sets us apart from many senior living providers.
Q: What makes now a terrific time to move?
A: If you are looking to downsize and move into an Erickson Senior Living community, there is no better time than now to maximize the return on your home. The strong housing market we are currently experiencing is driven by record-low interest rates and increased demand. Home values have increased, and inventory is moving quickly in this seller's market.
These extra earnings can be used to upsize to the apartment of your choice, customize your dream apartment home, take a "bucket-list" vacation, or even add to your personal savings or investments. Why not take advantage of this opportunity to maximize your investment today?
There's never been a better time to move to an Erickson Senior Living community. If you're interested in living in a connected and engaged senior independent living community, request more information today. 
Back