Reaping The Rewards of a Worry-Free Retirement at Linden Ponds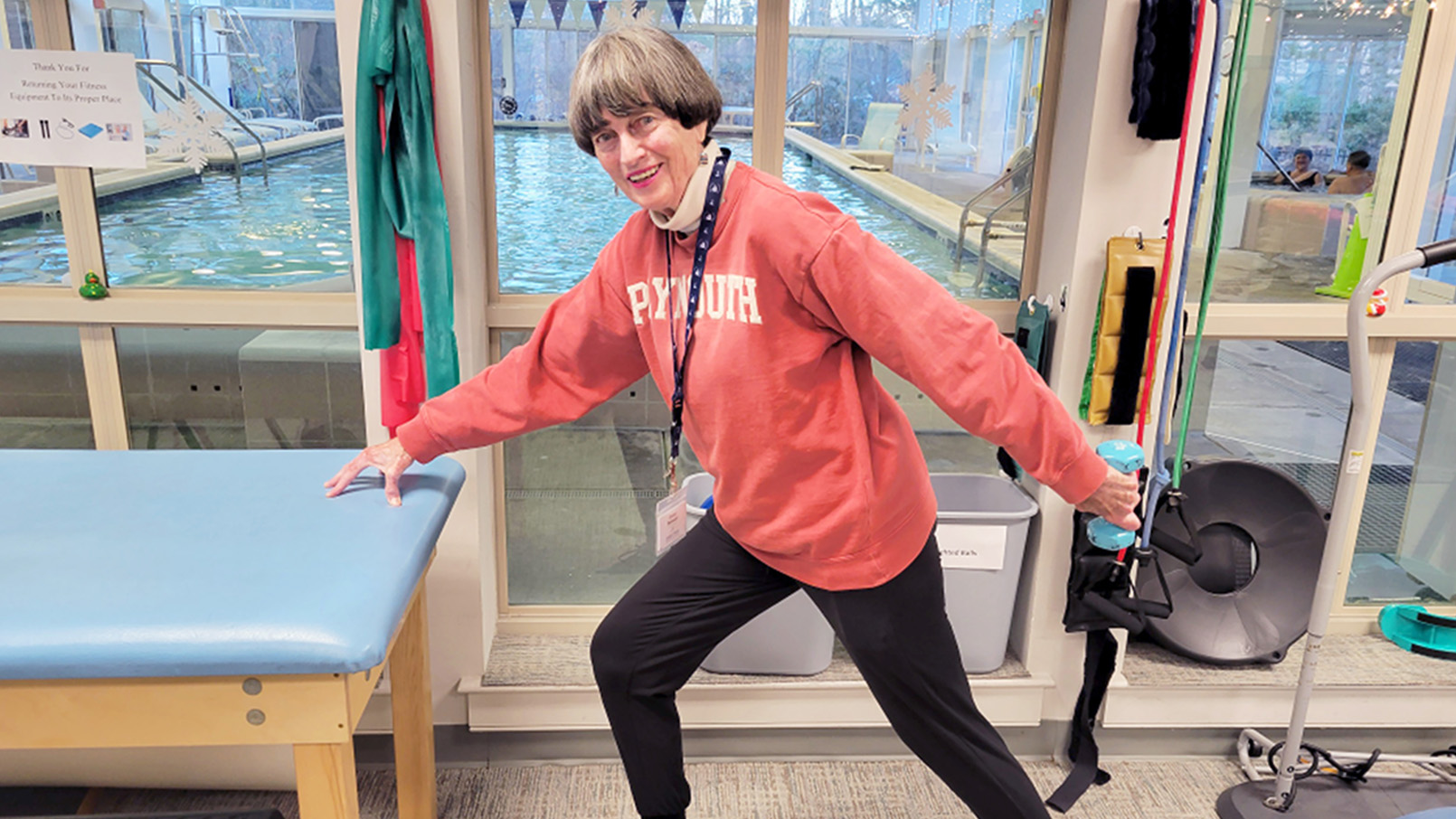 After raising eight children in Scituate, Mass., while pursuing a career as a respected psychiatric social worker, Carol Renaud knew when it was time to make her retirement dreams become a reality.
By planning ahead and researching her options, she now enjoys a financially secure and active lifestyle with opportunities to learn, grow, socialize, and pursue her passions at Linden Ponds, an Erickson Senior Living community in Hingham, Mass.
Family support
"My children said to me, 'Mom, you've spent your life caring and worrying about us. Now, you need to take care of yourself,'" she says. "They told me that the best gift I could give them was making a decision on where I want to live once I left my house. For me, that decision was - easily - Linden Ponds."
Prior to considering Linden Ponds as an option for her future, Carol had visited the popular community several times.
"As a social worker, I helped a client move to Linden Ponds shortly after it first opened," she says. "I was with her through her entire decision-making process and learned a lot about the community."
In addition, her husband spent time in rehabilitation at Rose Court, Linden Ponds' continuing care community, prior to his passing in 2019.
"I was impressed with all the offerings," Carol says. As a continuing care retirement community, Linden Ponds offers fitness amenities and wellness support, opportunities for socialization such as dining, groups, and clubs, as well as a continuum of health care - all within the same campus.
"In particular," she notes, "I was impressed with the variety of activities and the personalized care available at Linden Ponds."
After a visit to the community with her daughter-in-law, Carol joined the priority list. "I was immediately struck by how friendly everyone is," she says. "Linden Ponds is the warmest, friendliest community I can imagine."
It is a feeling that's continued since her March 2021 move.
The world at her feet
In addition to making many new friends, Carol enjoys taking advantage of every opportunity to immerse herself in community life.
"There are so many activities," she says. "I enjoy taking water aerobics, Moderate Motion classes, and senior strength classes. The trainers are wonderful. I also play bocce, knit, walk four miles every day, and join friends for walks in the nearby state parks. I also enjoy line dancing and participating in a Bible study class."
Carol recently joined Linden Ponds' Welcome Home program as a volunteer, dining with new residents and introducing them to their new community. She also volunteers as a resident ambassador at marketing and sales events and recently served on the staff appreciation fundraising committee.
The bottom line
In addition to finding a beautiful apartment home, making a sound financial decision was equally important to Carol.
"It has always been important to me to leave something to my children. This was my primary goal throughout my working years. I trust the financial strength of Linden Ponds," says Carol. She was delighted to learn that when residents no longer live in the community, 90% of their entry fee is returned to them or their heirs.
"And I love that I don't have to write a bunch of checks each month. All my utilities are included in my monthly service fee," she says. "It's wonderful - no longer having to worry about putting on the air conditioning or heat. I also find that the costs of cable and Wi-Fi are much less expensive than what I paid in my house."
She also appreciates Linden Ponds' maintenance-free lifestyle.
"Any needed repairs are taken care of quickly and expertly," she says. "I no longer need to call a repair person. Linden Ponds takes care of it for me. They even helped me put together a coffee table I ordered online. I asked for help and two happy, smiling men came to my apartment and, in twenty minutes, they had it put together for me."
Family ties
Carol's children are thrilled that their mom is enjoying a fulfilling life at Linden Ponds.
"My son said to me, 'Mom, it sounds like you're on a cruise ship that doesn't leave port,'" she says. "He's amazed at all the luxuries I enjoy. From eating wonderful meals in the restaurants to enjoying the pool and gym, there is every activity you can imagine."
Carol also applauds the social nature of the community. "I've made a lot of friends. It's the easiest thing in the world to do here. I feel like I have a new family at Linden Ponds. It's remarkable how we can all depend on each other. I couldn't be happier, and my children are so grateful."
Invest in your future self at Linden Ponds. From top-notch amenities to affordable, maintenance-free apartment homes, you are sure to live your retirement to the fullest. Request more information today!
Back