Reaping Nature's Rewards at Linden Ponds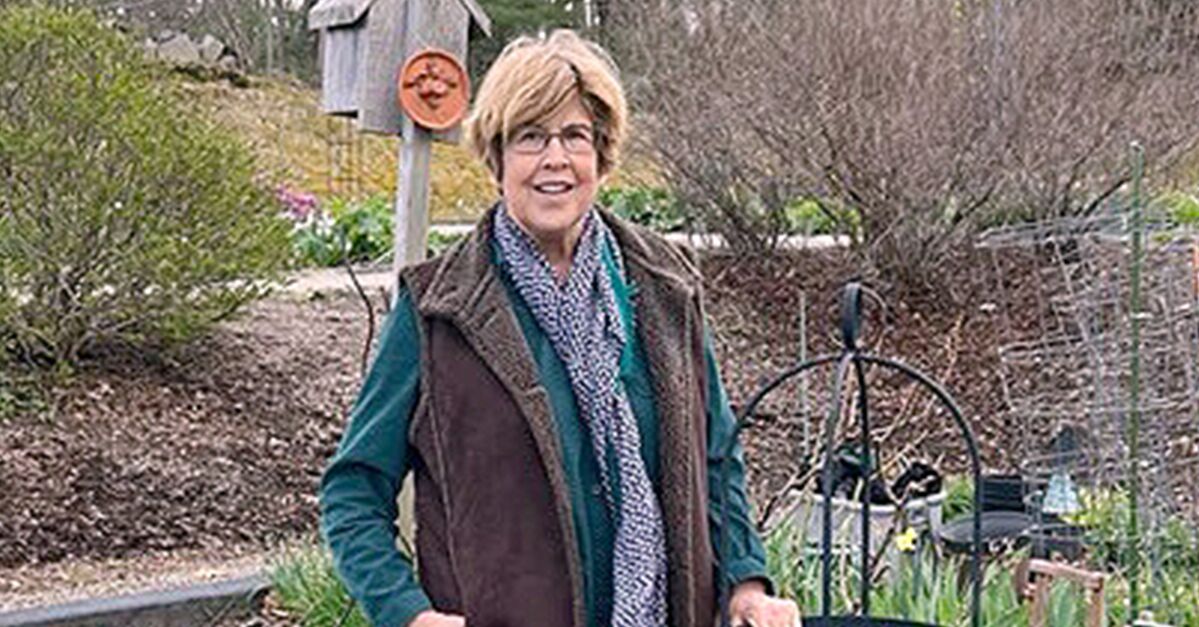 Adults over 70 who spend time outdoors experience fewer sleep difficulties and improved mobility, according to research reported in the Journal of Aging and Health. Studies also show that going outside lowers blood pressure, reduces stress, and improves mood and focus.
Residents at Linden Ponds, an Erickson Senior Living community in Hingham, Mass., find it easy to reap the benefits of time spent outside by socializing with friends and participating in a wide range of outdoor activities.
Beautiful surroundings
With 108 acres of picturesque green space, Linden Ponds is an accredited level-one arboretum-a place where native trees, shrubs, and herbaceous plants are identified, catalogued, and digitally tagged with descriptions.
A portion of the arboretum is a wetlands conservation, enhanced by native trees such as katsura, weeping European beech, and tulip tree. Docent-led tours of the arboretum provide residents with a detailed view of their beautiful surroundings.
"I walk almost daily through our arboretum; in sunshine, heat, light rain, and even light snow," says resident Ethel Fraga. "Sometimes, I walk alone and do 'forest bathing,' a meditative way of being present in nature. Other times, I walk with a friend. It's a very nice walk-right outside my door!"  
Community members and visitors stroll safely on the walking paths that weave throughout the arboretum and resident-maintained gardens.
"I appreciate the well-maintained walkways and grounds," says Ethel. "Our campus boasts a wealth of grand old trees and more recent plantings of trees and shrubs. I am very grateful."
Residents also enjoy exploring the area through scavenger hunts and tree identification challenges.
Flexing their green thumbs
Mary Lee Muise, chair of the Linden Ponds Gardeners, adds to the community's expansive list of flora and fauna by tending to a personal, 9-by-9 garden bed.
The Linden Ponds Gardeners maintain over 100 garden spaces across the several quarries nestled on campus, growing everything from tomatoes and beans to lesser-known international vegetables. Some grow a variety of both perennial and annual flowers as well as grapes and blueberries.
Their bounty is displayed in an informal farmers market during peak growing season.
"Maintaining a garden patch gives residents a project to work on, and many share their harvest with friends and neighbors," says Mary Lee. "The gardens also provide a great place to socialize and soak up some all-important vitamin D."
Other resident pitch in to maintain the campus' lush appearance by weeding paths and watering plants, bringing the total number of residents involved in horticultural efforts to more than 200.
"I enjoy talking to all the different residents who live here and walk through our community gardens," she adds.
Investing in well-being
Combining fresh air and friendly competition, many Linden Ponds residents practice their swing on the new putting green and participate in pickleball, bocce, and croquet.
Last year, Erickson Senior Living provided a multimillion-dollar investment, through its Well-Being Fund, to support the addition of enhanced health and well-being amenities and services to residents in its communities across the country.
At Linden Ponds, funds were used to install a putting green and pavilion, featuring new pickleball courts and disc golf.
Competitive spirit
Recognizing residents' love for strolling through their scenic home, Fitness Manager Ian Richardson recently led a Marathon Month contest, challenging participants to log their walking miles.
"The goal was to see if, as a community, we could walk as far as the distance between here and New York City," explains Richardson. "Miles were logged on indoor and outdoor walks as well as on the fitness center's exercise equipment."
He also worked with residents to create Mindful Moments, an outdoor meditative journey for the senses. "At outdoor locations across campus, cards were posted, inviting visitors to explore a particular sense in the present moment," he explains. "The goal was to help everyone become more in tune with their bodies. It's so important to encourage people to spend time outside, engaging with nature and strengthening the mind-body connection."
Richardson notes that he got the original idea from colleagues at Highland Springs, an Erickson Senior Living community in Dallas, Tex.
Get outside!
Thanks to resident-led efforts and investments in outdoor spaces, an increasing number of Linden Ponds residents are finding ways to spend time outside, which is proving to be an integral part of their active, worry-free lifestyles.
Like her neighbors, Mary Lee has noticed improvements in her well-being-thanks to the outdoor amenities and activities she enjoys.
"It all provides us with better sleep and lower stress levels!" she notes.
Invest in your future self at Linden Ponds. From top-notch amenities to affordable, maintenance-free apartment homes, you are sure to live your retirement to the fullest. Request more information today!
 
Back