Linden Ponds Staff Members Share a Commitment to Care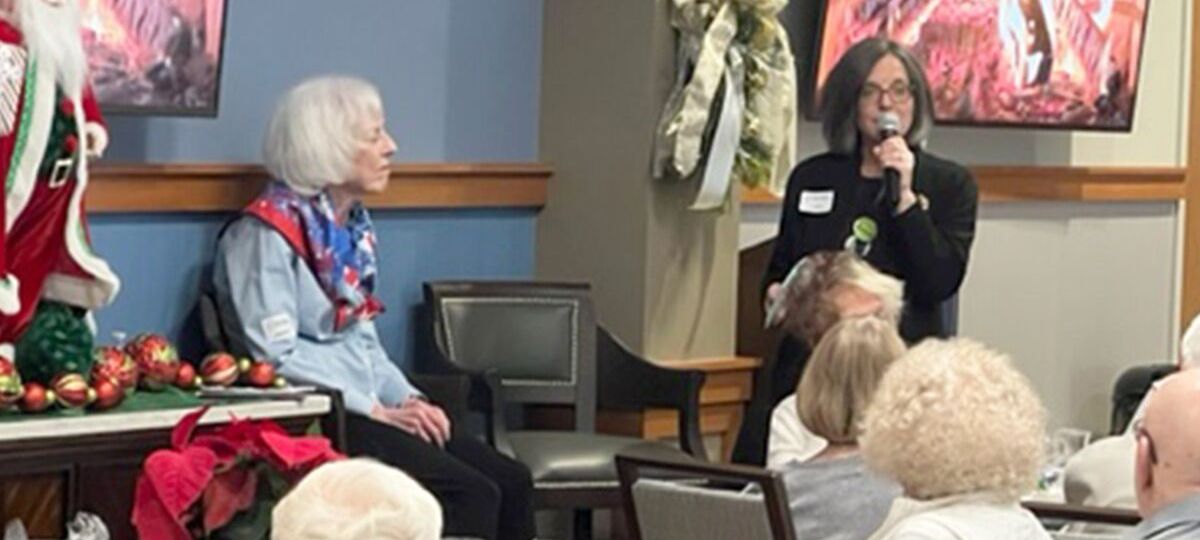 "The staff is omnipresent--always available but never intrusive," says Leslie Colello, a resident of Linden Ponds, an Erickson Senior Living community in Hingham, Mass. "They are quick to give a smile and a hello. Whether it's carrying dog biscuits for our pets, remembering the rolls we love at dinner, or ensuring we are on time for appointments, we appreciate all of their efforts!" 
As a community that prioritizes creating opportunities for meaningful connection, staff and residents cultivate strong bonds that enhance their work and living environment.
"The interactions between employees and residents are what makes Linden Ponds so special," says Philanthropy Manager Lori Rohleder.
'Best in the business'
Alan Butler, CEO of Erickson Senior Living, notes that senior living should be considered a destination for career-driven people who possess a passion for serving others.
"We continue to train our workforce because the services we offer to residents are only as good as the people who provide them. I am confident that we have the best in the business working for Erickson Senior Living," says Butler.
For Rohleder, her career growth and skill development has allowed her to work with residents in different capacities, which she appreciates.
After coordinating off-campus trips for residents, she served as a communications specialist before being promoted to communications manager. From there, she joined the philanthropy department--and hasn't left since.
"I truly enjoy working at Linden Ponds! There are plenty of opportunities for both professional and personal growth," says Rohleder. "I believe that gaining experience in multiple departments--making many wonderful, lasting friendships with coworkers and residents in the process--has made me a better employee."
A priceless partnership
It's these valuable relationships, says Rohleder, that create such an enriching work environment.
"I work closely with resident volunteers in support of several communitywide initiatives," Rohleder says. "Their dedication and willingness to live out our mission, to celebrate life by sharing gifts and talents, is inspiring."
Over the course of a year, nearly 100 residents volunteer in philanthropy to chair committees, create fundraising strategies, design marketing materials, coordinate campaigns, and plan events. Their efforts raise donations that support the Resident Care, Student Scholarship, and Staff Appreciation funds.
One of these resident volunteers, Janet Shipman, credits Rohleder and the work she does for providing the vibrant, active lifestyle she enjoys at Linden Ponds.
As a former high-level executive in the marketing and communications field, Janet was eager to apply her strategic mindset to the community's efforts, following her move in 2019. Now, she serves as one of the Resident Care Fund's cochairs.
"Working with Lori Rohleder has greatly impacted my life," she says. "She is open to new ideas--marketing, branding, strategy, all of the things I did in my professional career. Together, we've learned a lot from each other. I feel relevant, knowing that I am able to make a difference in our community."
Daily interactions
Janet also works with Linden Ponds' resident life director, Mairi Bleakie, to support initiatives like the greeters program, designed to welcome new residents.
"Together, Mairi Bleakie and I discuss creative ways to reach out to new residents," Janet says. "Each staff member I work with listens to my ideas, encouraging me to share my thoughts. They treat me as a professional and as a friend."
In addition to working with staff on various volunteer efforts, Janet also appreciates daily interactions with other Linden Ponds employees.
"Every morning, I start my day with a five-mile walk," she says. "I love walking outside! And when I do, I see the same general services gentleman out in his cart. He is friendly, always greeting me with a wave. His presence assures me that I am safe and secure as I walk. It's another example of how we, as residents, know that staff members always have our backs. It's a great feeling."
Fulfilling lifestyle
The intergenerational bonds fostered between residents and staff are just one of many reasons why Erickson Senior Living communities continue to grow in popularity.
By offering an engaging retirement lifestyle and an unmatched work culture, people are proud to call Linden Ponds their home and their employer.
"I enjoy a vibrant life supported by our wonderful, friendly staff!" says Janet.
Invest in your future at Linden Ponds. From top-notch amenities and activities to affordable, maintenance-free apartment homes, you'll enjoy living your retirement to the fullest. Request more information today!
Back