Linden Ponds Residents Enjoy a Vibrant Lifestyle and Unmatched Financial Value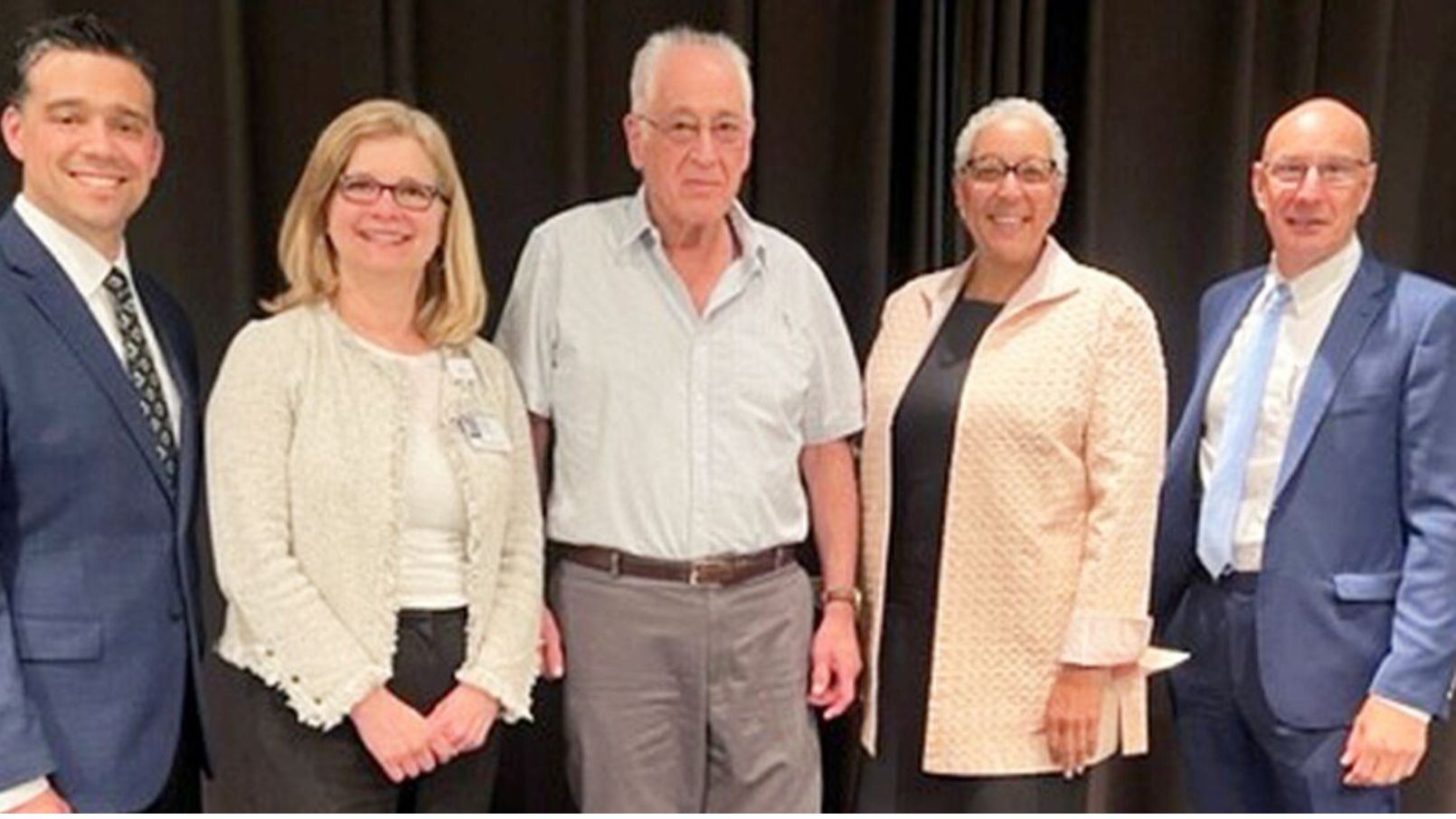 "Coming to Linden Ponds was a financially wise decision," says Harvey Cohen, who moved to the Erickson Senior Living community in Hingham, Mass., from Brookline, Mass., two years ago.
When planning his move, Harvey not only considered the cost of living at Linden Ponds compared to the cost of staying in his condo, but also the quality of the amenities and services provided.  
He also consulted with a friend who lives at Ann's Choice, another Erickson Senior Living community, in Warminster, Pa., that offers the same high value for the price.
"After doing my research, the answer was clear," he continues. "At Linden Ponds, we enjoy high quality services provided by experienced professionals who are invested in our happiness."
Peace of mind
Harvey and his neighbors appreciate the abundant financial benefits of living at the popular community. The 90% refundable entrance deposit* provides peace of mind, top-notch amenities create high value, and the predictable monthly service package helps residents manage their budgets with ease.
At the heart of Linden Ponds' financial structure is the industry-leading 90% refundable entrance deposit, which guarantees that, if or when you leave the community, your deposit will be returned to you or your beneficiaries.
Linden Ponds also maintains a Resident Care Fund that assists eligible community members who, through no fault of their own, outlive their resources. No one has ever been asked to leave the community because of a genuine inability to pay.
The high value of living at Linden Ponds is evident through the wide range of unbeatable amenities and services right on campus, including a state-of-the-art fitness and aquatics center; a professionally staffed medical center; four restaurants, featuring made-to-order dishes; and a performing arts theater.
Plus, more than 200 resident-run clubs and activities provide a wealth of opportunities to socialize with friends and meet like-minded people.
Worry-free living 
For many residents, a significant benefit of moving to Linden Ponds is letting go of costly, time-consuming house maintenance responsibilities like roof repair, lawn care, and snow removal.
The monthly service package covers the cost of heating and air conditioning; a chosen meal plan; maintenance, including repair and replacement of appliances; regularly scheduled transportation; 24-hour security and emergency response; and more.
"The monthly service package definitely helps you budget with confidence," says Harvey. "But for me, the most important aspect is the quality. That's something you can't see from simply running the numbers."
He continues, "Repairs and maintenance issues require one phone call, and then it's taken care of right away--and the work is done right. I no longer need to go out and find someone to provide services."
Continuing care at Linden Ponds--following a fee-for-service model that allows residents to pay for only the services they currently want or need, opposed to a life care model that requires payment for services that residents may never need--adds another level of security.  
By taking advantage of the high-quality health care offered on site, residents' needs are met at every stage.
"Because I have limited family, it was important to me to have safety and health resources," notes Harvey. "I learned that both would be well covered here."
Significant value
Since moving to Linden Ponds, Harvey has made the most of his investment by utilizing the community's amenities, which are continuing to evolve and grow.
With a current $4 billion expansion plan and $450 million investment to update and enhance existing communities, Erickson Senior Living strives to increase value for all residents.
At Linden Ponds, recent renovations include updates to the Performing Arts Center, art gallery, clubhouse lobby, and Seasons catering room. In addition, construction began on Granite Commons, the new 59,000-square-foot continuing care building, to bring 50 apartment homes as well as amenity spaces and enclosed courtyards.
"This is the result of the community's good bond ratings," says Harvey, who joined the Resident Advisory Council's finance and general service committees. "Here, we enjoy good, solid expertise in both finance and operations. I like to find out how a place works and serve as a source of information for others."
"What surprised me at first is how much of a welcoming, open community Linden Ponds is. Everyone says hello!" says Harvey. "I'm enjoying a great life here."
To learn more about the benefits of moving to a maintenance-free community, request more information today.
*As per the Residence and Care Agreement.
Back