Linden Ponds Residents Enjoy a Full Itinerary of Exciting Excursions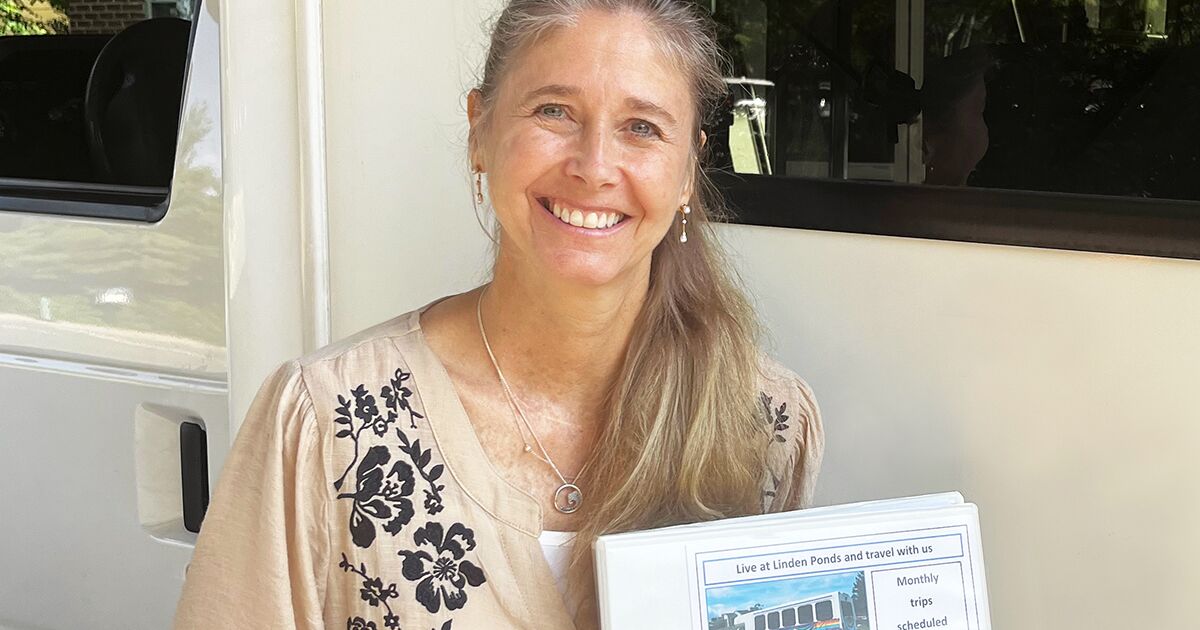 It's said that, "Travel is the only thing you can buy that makes you richer." That's especially true for residents of Linden Ponds, an Erickson Senior Living community in Hingham, Mass., located just 30 minutes from the heart of Boston and an hour from Cape Cod.
Group excursions provide a wealth of travel opportunities to attractive locales, all organized by Alexandra "Alex" Cavanaugh, Linden Ponds' special trips coordinator, in close collaboration with the community's residents. 
"We have an extensive special trips program, offering lots of variety," says Cavanaugh. "Our goal is to provide something for everyone. And thanks to our close proximity to both Boston and the South Shore, we are able to schedule an average of 12 off-campus trips each month."
Residents are happy to share their ideas and interests with Cavanaugh. "I keep an idea box outside my office, and it is always filling up," she says. "And my door is always open to residents and their suggestions!"
Nine-year resident Carol Adamoyurka appreciates the range of trips available at Linden Ponds. "Alex is incredible, just terrific," she says. "These trips are important to a lot of people here. For some, it's a top reason to move to our community!"
Something for everyone
Frequently requested trips include visits to nearby museums, casinos, botanical gardens, and historic sites. Live performances are also popular, including the Boston Symphony Orchestra, the Plymouth Philharmonic Orchestra, and a variety of theaters throughout Boston. 
Sports fans anticipate trips to see the Worcester Red Sox, as well as the interactive exhibit Patriots Hall of Fame at Gillette Stadium. And for those who like spending time on the water, Cavanaugh schedules cruises along the Charles River, Boston Harbor, and the Cape Cod Canal.
"I enjoy the different opportunities that Alex engineers based on resident requests," says resident Linda Nolan. "I loved the group tour of the Museum of Fine Arts; a trip to Wolf Hollow, an outdoor sanctuary for gray wolves; and an excursion to the Concord Museum, where we learned about American Revolutionary War efforts, Colonial furniture, and women's contributions during that period." 
Club collaboration
In addition to planning trips for the entire community, Cavanaugh also works with interest groups and clubs to plan off-campus excursions. 
"It all starts with a conversation based on a group's idea," says Cavanaugh. "We work together to make the vision a reality. For example, I recently worked with the quilting club to plan a trip to the Bayberry Quilt Show on Cape Cod. And in collaboration with Linden Ponds' Diversity, Inclusion, and Social Responsibility Committee, we organized a trip to the Mashantucket Pequot Museum and Research Center in Connecticut."
This year, Cavanaugh began working with the Best of Times travel company to offer a larger excursion each month. Some of the most popular have been a day trip to Martha's Vineyard, a St. Patrick's Day performance by Irish tenor Emmet Cahill, and the New Hampshire Turkey Train and Fall Foliage trips.
One of the many benefits of Linden Ponds' special trips is traveling worry-free. Whether boarding charter coaches or embarking on Linden Ponds' shuttles for local excursions, residents travel in comfort, door-to-door. 
"Our drivers are the kindest, most compassionate professionals, and they know everyone by name," says Cavanaugh. "They really care about each and every person. They pick us up and take us door to door. We are very well cared for."
As a result, residents don't have to stress over any winter weather conditions. 
Upcoming holiday trips include Nutcracker at the Opera House in Boston, Boston Pops at Symphony Hall, and the Midwinter Revels at Sanders Theatre in Cambridge. Residents will also savor dinner at the Salem Cross Inn following a visit to the Yankee Candle Factory and the "Gardens Aglow" holiday lights exhibit at Heritage Museums & Gardens in Sandwich.
Shared interest
Above the excitement of exploring the local community, Linden Ponds' residents appreciate the opportunity to meet neighbors and make new friends while they travel. 
"There are so many benefits that come from taking these trips," says Cavanaugh. "I've seen residents take a trip, meet somebody new, and form a fast friendship."
 She adds, "As soon as everyone returns home to Linden Ponds, they're ready for the next fun adventure!
To learn more about senior living at Linden Ponds, request your free brochure to get the scoop on amenities, floor plans, and so much more.
Back