Demand for the Linden Ponds Lifestyle Hits Record Highs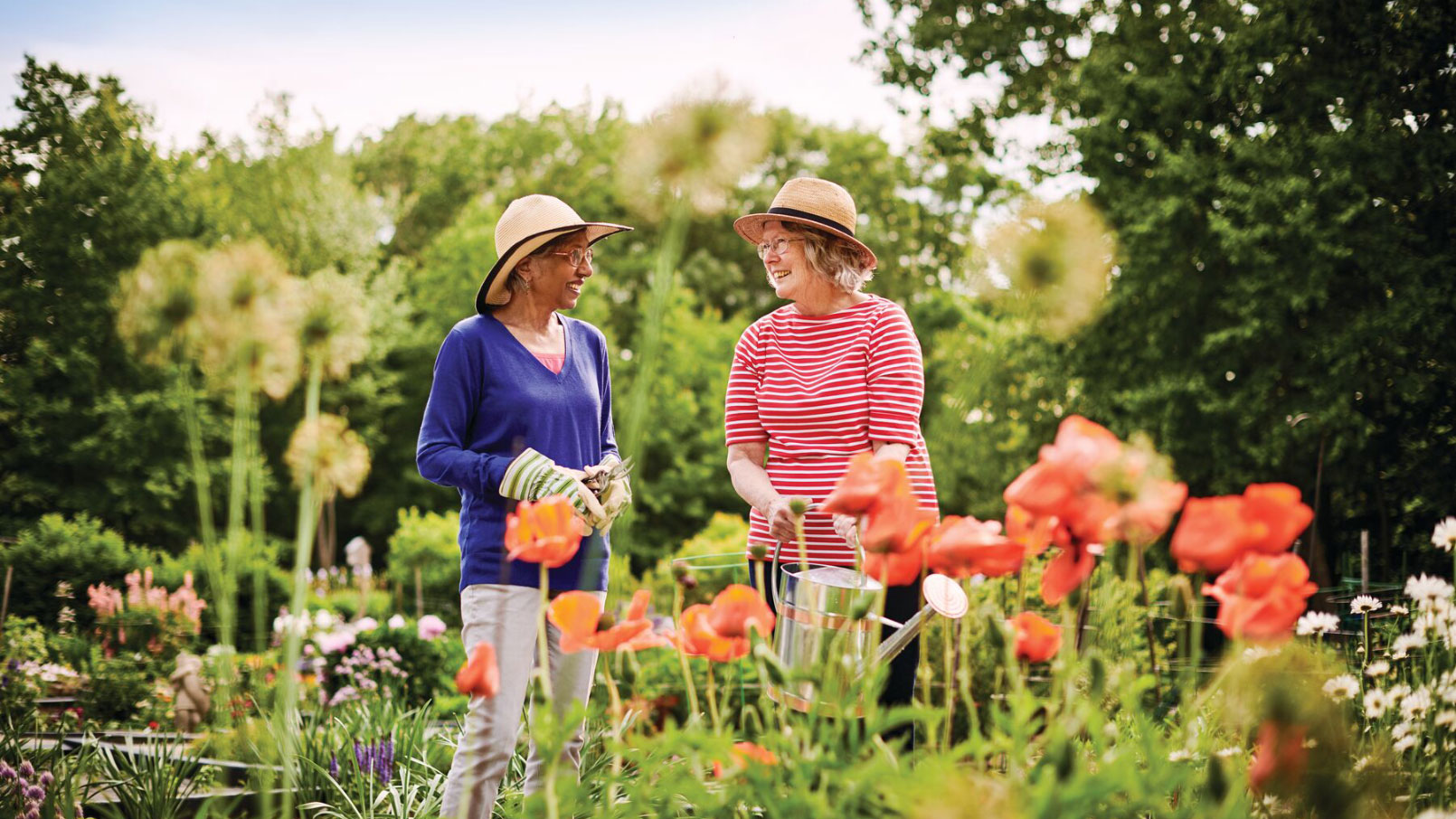 Demand is at an all-time high for Linden Ponds, the Erickson Senior Living community in Hingham, Mass. As one of the top senior living communities in the country, a record-breaking number of new residents moved into this active retirement community just last year.
"There is little doubt that Linden Ponds benefits from its popular South Shore location," says Sales Director Susan Sheehan.
"But the demand for our community is due to so much more. Providing our residents with unbeatable amenities and services not only results in high demand, but in high satisfaction. Linden Ponds enjoys one of the highest occupancy rates in the nation."
She adds, "This is an exciting time at Linden Ponds. We're thrilled that so many people want to join our vibrant community!"
Time to act
"You can learn a lot just by visiting the community," Sheehan adds. "I encourage anyone considering a future at Linden Ponds to schedule a campus visit and join our priority list."
When you visit, she notes, "you get the opportunity to walk through the halls, dine at the on-site restaurants, and meet Linden Ponds residents in person. You can also ask any questions you might have and explore available apartment homes. We want to make certain that Linden Ponds is the right fit for your future - just as much as you do."
For those who determine that Linden Ponds is a desirable option for their future, a campus visit is also the perfect time to join the priority list. A fully refundable $1,000 deposit and a nonrefundable application fee of $150 (per-person) is required to become a member. One of the many benefits of joining the priority list is being notified of your preferred floor plan design when it becomes available. Apartment homes are offered to priority list members based on the order of their joining date.
Helping hands
In addition to securing a future apartment home, priority list members also gain exclusive access to Erickson Realty and Moving Services. Linden Ponds' Personal Moving Consultant Lynne Ford meets with priority list members in their houses before they move to provide information on the wide variety of resources available to them, including recommended real estate agents, downsizing experts, clean-out services, packers, and movers.
"I want to make sure that everyone who wants to sell their house and move to Linden Ponds can do so easily - and with as little stress as possible," says Ford.
Another significant benefit of priority list membership is access to Linden Ponds' Live the Life experience. By staying overnight in a stylish apartment home, enjoying dinner at an on-site restaurant, and taking advantage of all the amenities, it's an invaluable chance to "test drive" the community. You can explore whatever your heart desires - work out in the gym, join a fitness class, take a swim in the pool, walk around campus, attend a lecture or live music concert, or sit in on a meeting or club that interests you.
Window of opportunity
For those interested in a more immediate move, Linden Ponds currently has a handful of available apartment homes, including the Georgetown - a popular one-bedroom, one-bath with den floor plan design.
Boasting a large, open living area that flows seamlessly into the modern kitchen, the Georgetown has the perfect layout for those who love to entertain. The large bedroom offers direct access to a spacious walk-in closet and full-size bathroom. The enviable, multipurpose den can host visiting grandchildren and double as an office space.
All apartment homes boast Linden Ponds' industry-leading, 90% refundable entrance deposit* as well as access to a wide range of amenities and services right outside the front door.
Summer of socialization
This summer, Linden Ponds will host a variety of events to provide prospective residents and their families with firsthand knowledge of life at the community. Recently, guests had the opportunity to meet many of the community's talented chefs and sample menu items.
In late June, priority list members and guests enjoyed a day in the sun at the garden promenade, providing an up-close-and-personal look at the beautiful campus gardens.
In late summer, priority list members will receive an exclusive invitation to a special barbeque and panel discussion with the executive team.
A look at daily life
"One of the greatest benefits of joining the priority list is the opportunity to meet and talk with residents, who may one day be your neighbors," says Sheehan.
"In addition, these special events provide a glimpse into the special events and activities that our community members enjoy on a daily basis. I encourage anyone interested in learning more to give us a call or visit our website."
To learn more about affordable, independent senior living at Linden Ponds, request your free brochure to find out more about amenities, floor plans, and so much more.
*As per the Residence and Care Agreement.
Back