Take A Test Drive of Life at Greenspring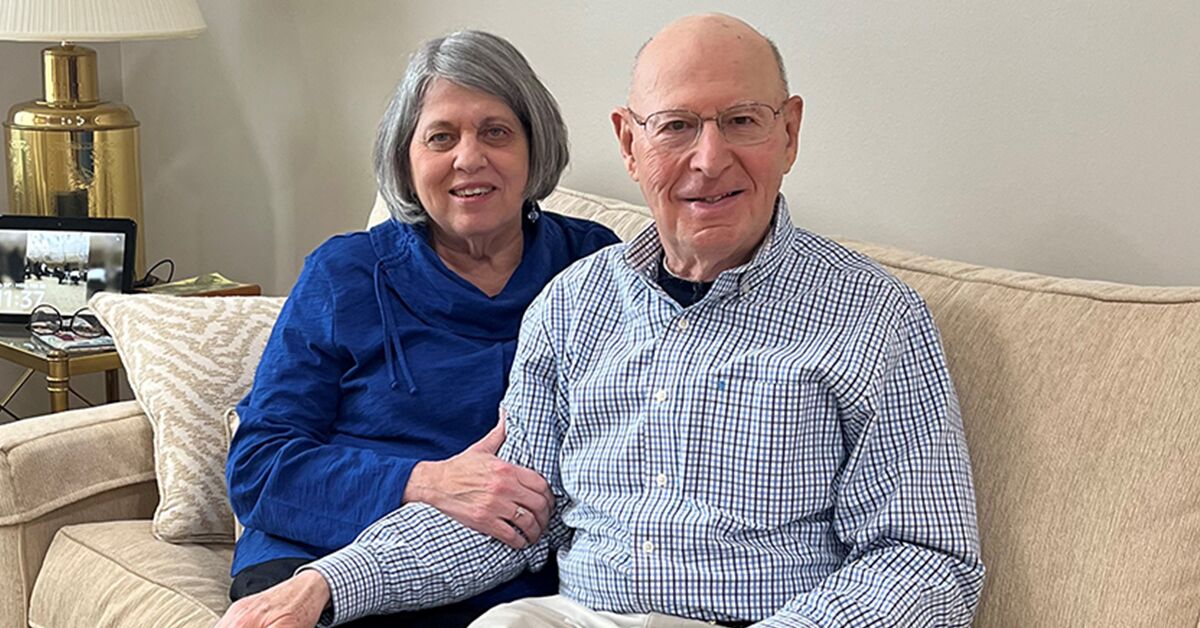 "Our next chapter at Greenspring has started out great," says David Bayer, who moved to the Erickson Senior Living community in Springfield, Va., with his wife Nancy earlier this year.
He adds, "We are meeting wonderful people and participating in activities that we never would have enjoyed, had we stayed in our former apartment."
Nancy and David, both Boston natives, originally moved to an apartment in Falls Church, Va., to spend more time with their children and grandchildren, who live nearby.
However, after one year there, the couple decided to explore their senior living options.
"We sat down and talked about what would happen if anything ever happened to one of us," says Nancy. "We both decided that, for health and safety reasons, we didn't want to keep living in our apartment. Plus, we weren't enjoying a sense of community there."
David adds, "It was a nice place in a great location, but it was a completely different demographic. In the year that we lived there, we didn't meet one person. It just didn't meet any of our needs."
'Warm and welcoming'
During their research of senior living communities in Northern Virginia, the Bayers found Greenspring, which quickly rose to the top of their list.
Upon mentioning their interest in Greenspring to their daughter, she connected them with two couples she knew who already lived at the community. David and Nancy exchanged emails and phone calls with them, asking questions about community life, and planned visits to see the couples' apartment homes.
In just a month, the Bayers felt like they were part of the community.
"Everyone we met at Greenspring was warm, friendly, and welcoming," recalls Nancy. "So, we decided to take the next step and schedule a visit with Sales Counselor Sheila Willing." 
Questions answered
"Sheila was wonderful," says David. "She explained everything clearly, answered all of our questions, and even took us on a campus tour." He especially appreciated the new aquatics center. "It's state of the art! It has a pool, whirlpool, locker rooms, and a fitness area."
During the tour, Willing offered the Bayers the opportunity to stay overnight in one of the community's Live the Life suites. The complimentary Live the Life stay, which allows prospective residents to experience community life firsthand, grants guests access to the same amenities, activities, and services that current Greenspring residents enjoy every day.
"We thought it was a great idea!" says David.
Living the life
On the morning of their Live the Life stay, the Bayers were greeted by the sales team, who took them directly to their suite.
"When we got to the suite, our names were on the little shelf outside the door welcoming us," says Nancy. "It was such a nice touch!"
After they settled into their suite, which models a Greenspring apartment home, the Bayers joined another couple for dinner at one of the community's on-site restaurants.
"They were a part of the welcoming committee, so they contacted us and met us outside the restaurant," says Nancy. "They were very nice! They answered our questions and shared their experiences."
"We started the meal as complete strangers, but by the time it was over, it felt like we had known them for years," adds David.
The perfect space
Nancy and David agree that their Live the Life experience cemented their decision to move to Greenspring.
"At the end of our stay, we looked at each other and knew that this community was the place for us," says David.
Upon returning home, the Bayers stayed in contact with their new friends and reached out to the sales team once more - to find their own dream home. Choosing a two-bedroom, two-bath floor plan design, the couple then worked with members of the Custom Interiors staff to add personal touches to their new home.
"I was so happy that we were able to customize the flooring and paint color," says Nancy. "We also had additional recessed lighting installed in the bedrooms, bathrooms, and hallways - just as it had been in our former house in Boston."
Peace of mind
In the handful of months that the Bayers have called Greenspring home, they've made the most of the community's active, carefree lifestyle.
"But we felt like we got to do that even before we moved in!" says David.
"Our stay provided us with the certainty and peace of mind that this move was the right decision for us," adds Nancy. "I would definitely suggest staying in the Live the Life suite to anyone considering Greenspring."
To learn more about affordable, independent senior living at Greenspring, request your free brochure to get the scoop on amenities, floor plans, and so much more.
Back