Out And About at Greenspring
Kelly Shue
October 13, 2023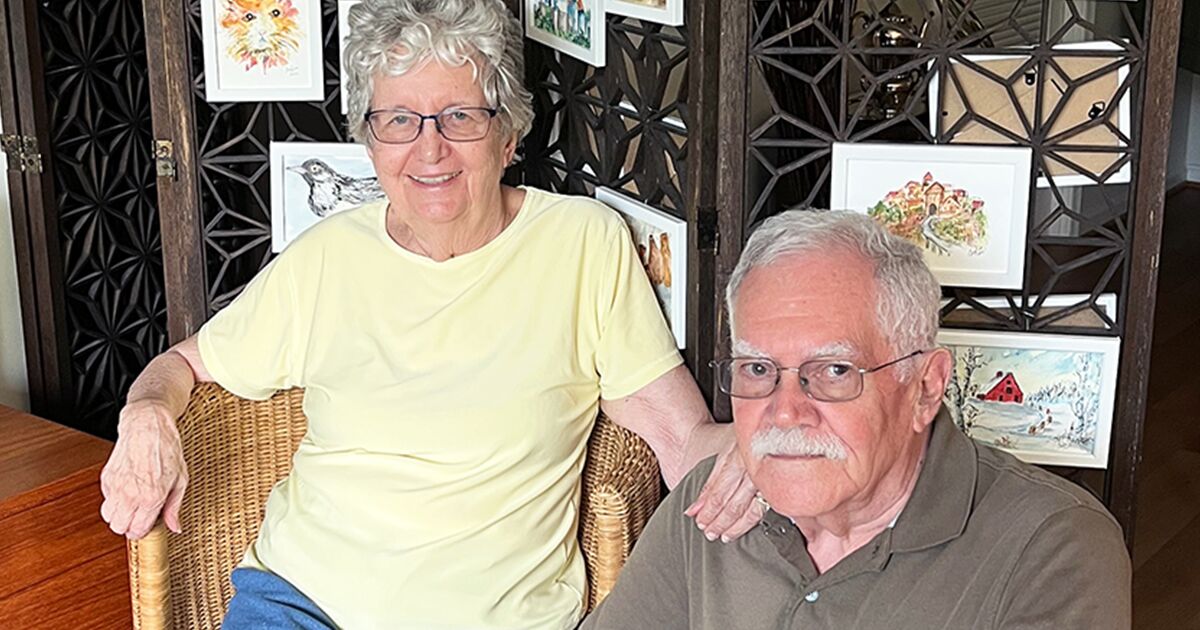 Having lived in Burke, Va., since 1980, Samuel "Sam" and Patricia "Pat" Boglio were looking for a senior living community nearby that allowed them to continue visiting their favorite local spots.
"We like living in this area, so we didn't want to move anywhere else. We were drawn to the fact that Greenspring is located in the Washington, D.C., area," says Sam of the Erickson Senior Living community in Springfield, Va. 
Since moving into their apartment home in November 2021, the couple has had no problem maintaining the same active, social lifestyle. 
"Because Greenspring is just eight miles from our former house, we continue to dine with friends and go to our favorite places--including my barber," says Sam. 
Like all Erickson Senior Living communities, Greenspring offers the best of both worlds--local shops and restaurants paired with exciting on-campus happenings keep residents like the Boglios active and engaged.
Community ties
"Greenspring has a lot to offer--both on and off campus," says Resident Life Director Ashley Walters. "We have an enviable location just outside Washington, D.C., making it easier to not only travel, but to take advantage of the rich cultural and entertainment experiences surrounding the nation's capital."
Interested in a day trip? Hop on one of Greenspring's shuttles to the local area or downtown D.C.
"When we moved to Greenspring, we had tickets to see a show at the Kennedy Center," recalls Pat. "Instead of going through the mess of driving into D.C., we took the shuttle to the metro station to get downtown. Since then, we use the shuttle to visit museums and enjoy lunch out."
But nothing beats the convenience of having top-notch amenities and fun activities on campus. Together, Sam and Pat participate in ballroom, square, and line dancing. 
"We also like taking walks around campus," says Sam. "You always see people along the way and everyone is very friendly, often saying hello and stopping to talk." 
"We've also met some wonderful people dining in the campus restaurants," says Pat. 
Sam, now known as "The Piano Man" among residents, often plays on the baby grand pianos around campus. "I'm attempting to get good enough to play at Greenspring church services and social events," he says. 
'Just lock and go'
Greenspring's maintenance-free lifestyle has also made it more convenient for the couple to pursue their passion for traveling. The couple, who spent the first three years of their 46-year marriage in Italy, has spent almost 3,000 days traveling, visiting all seven continents. 
"When we retired in 2002, we made it our goal to travel even more," says Sam. "Traveling has become easier since moving to Greenspring. We just take the metro to the Reagan Washington National Airport or the Dulles International Airport."
"And we have no problem leaving our apartment home. We just lock and go. We no longer have a yard to worry about," adds Pat. "Before our move, we would hire a local nursery to take care of our yard."
Their first year at Greenspring, Sam and Pat went on a 45-day cruise from Ft. Lauderdale, Fla., to Europe. Not long after that, they enjoyed a 71-day cruise around Africa.
This year, the couple spent two weeks in Arizona, another two weeks on a round-trip cruise to Montreal, Canada, and recently returned from a two-month trip--beginning with a cruise from New York to Southampton, England, on the Queen Elizabeth II, followed by tours in Scotland and Ireland.
Next year, the couple hopes to embark on an Alaskan cruise. "I'd really like to start sharing our experiences with others," says Sam. "We have electronic photo albums and documentation from every trip!" 
Convenience matters
Erickson Senior Living communities like Greenspring are redefining retirement living by offering residents an unparalleled lifestyle that combines convenience, opportunity, and the joy of being a part of something greater.
"One of the greatest aspects of our new adventure at Greenspring is the comfort and security we have when we travel," says Pat. "We are surrounded by people who care, and that makes all the difference." 
"Being able to see our friends and enjoy our favorite restaurants and activities is the best," says Sam.
Invest in your future self at Greenspring. From top-notch amenities to affordable, maintenance-free apartment homes, you are sure to live your retirement to the fullest. Request more information today!
Back