Greenspring's Real Estate Experts Help Retirees Make the Most of Hot Sellers' Market
By Kelly Shue
June 1, 2021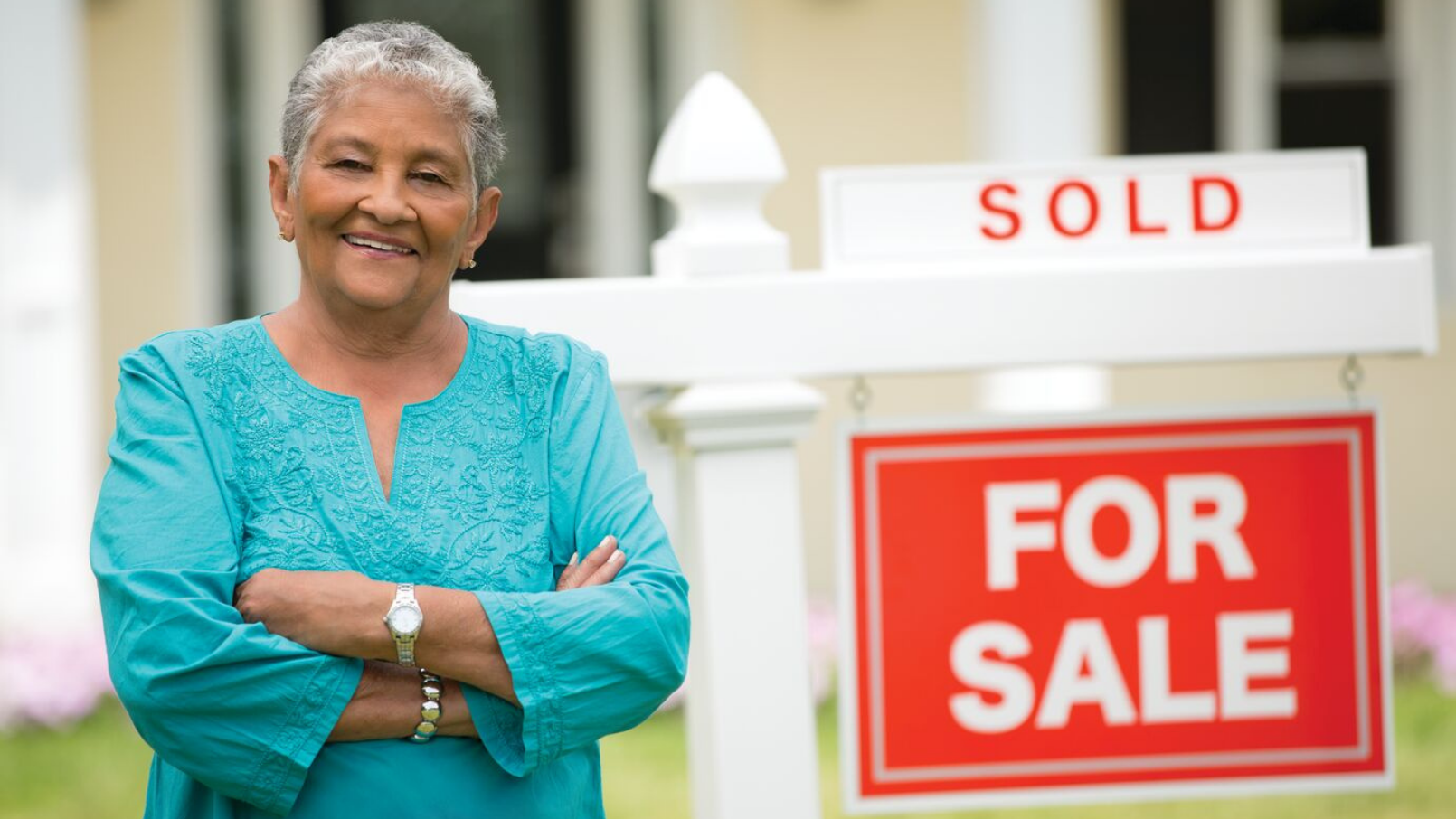 "Across the Washington, D.C. Metro, Northern Virginia, and the nation, real estate analysts confirm – we are facing a major housing inventory shortage that shows no signs of letting up soon," says Lori Boyle, Realtor® Keller Williams Capital Properties.
For those eager to sell their houses and move to Greenspring, an Erickson Senior Living community in Springfield, Va., the timing couldn't be better. 
"It is truly a seller's market, meaning there is not enough home inventory to keep up with the pace of buyer demand," says Boyle. "In some parts of the region, sellers can expect their homes to sell in just a few days.
According to analysts, there are several reasons for this hot sellers' market, including historically low mortgage rates, low inventory, and the growing trend to work from home and stay in single-family homes longer.
For Duane and Judy Zieg, who moved to Greenspring six months ago, the dynamic combination of a hot seller's market and Boyle's real estate expertise, resulted in the rapid sale of their home.
"We thought the housing market to sell the Springfield home we lived in for almost forty years would be non-existent," says Duane. "But we were wrong. Lori placed our home on the market and sold it quickly, enabling us to make arrangements for our move to our new home at Greenspring."
As members of Greenspring's priority list, the Zieg's were introduced to Lori though Lauren Askey, the community's personal moving consultant.  
"As a personal moving consultant, it is my number-one priority to make the move from an individual's current house to Greenspring as stress-free and seamless as possible," she says. "To do that, I first meet with people in their current homes, or via Zoom, if they prefer, to discuss their expectations and to create a comprehensive selling and moving plan based on their individual needs." 
Currently, more than 90 percent of all new people moving to Greenspring elected to work with Askey, who last year, despite limitations related to the pandemic, helped new community members sell more than $1 million in real estate.
"Lauren stepped up to the plate and hit a home run," says Duane. "She recommended Lori, who is a wonderful realtor, and who has worked with many Greenspring residents. At the same time, Lauren set us up with experts to help us smart-size our home, with items going to auction houses, Ebay, and other donation places. Together, the two women coordinated efforts. Lauren also recommended a moving company familiar with Greenspring that moved us into our new home here in early November 2020."
Both Askey and Boyle predict that 2021 will remain a financially beneficial time to sell a house in the Washington, D.C. area.
"Even prior to the pandemic, inventory in Northern Virginia has been challenging and now it is exacerbated," says Boyle. "Over the past five years, available housing inventory has hovered at a 1.2- month supply. Now, the Northern Virginia region is seeing 0.81 months of supply. Many buyers put their home purchase plans aside in 2020 and are now out and ready to make buying decisions. As result, home sale prices are driven up as a result of multiple offers and bidding wars."
As for the Zieg's, they couldn't be happier with their new life at Greenspring. They love their new apartment home, conveniently located just steps away from all of the community's exciting amenities, including a brand-new fitness and aquatics center, multiple restaurants and even an on-site medical center staffed by full-time, board-certified physicians specializing in care for older adults. Hundreds of resident-run clubs and activities provide a great way to meet new friends and make the most of Greenspring's vibrant retirement lifestyle.
"There were many moving parts that made it possible for us to become Greenspring residents," says Judy. "Even more so, the move was made safely. Everyone involved at every level wore a mask and practiced social distances. Every person on the Greenspring staff was professional and competent in their assistance, and we must say everything worked out the way it did, in our opinion, because Lauren Askey was there. We recommend Lauren and her team for anyone considering a move to an Erickson Senior Living community."
There's never been a better time to maximize the value of the investment in your home. Let the experts at Greenspring help you take advantage of today's real estate market and streamline your move to the active, vibrant senior living community. Request more information today.
Back