Greenspring Residents Trade Home Repairs For Worry-Free Living
by Kelly Shue
March 2, 2021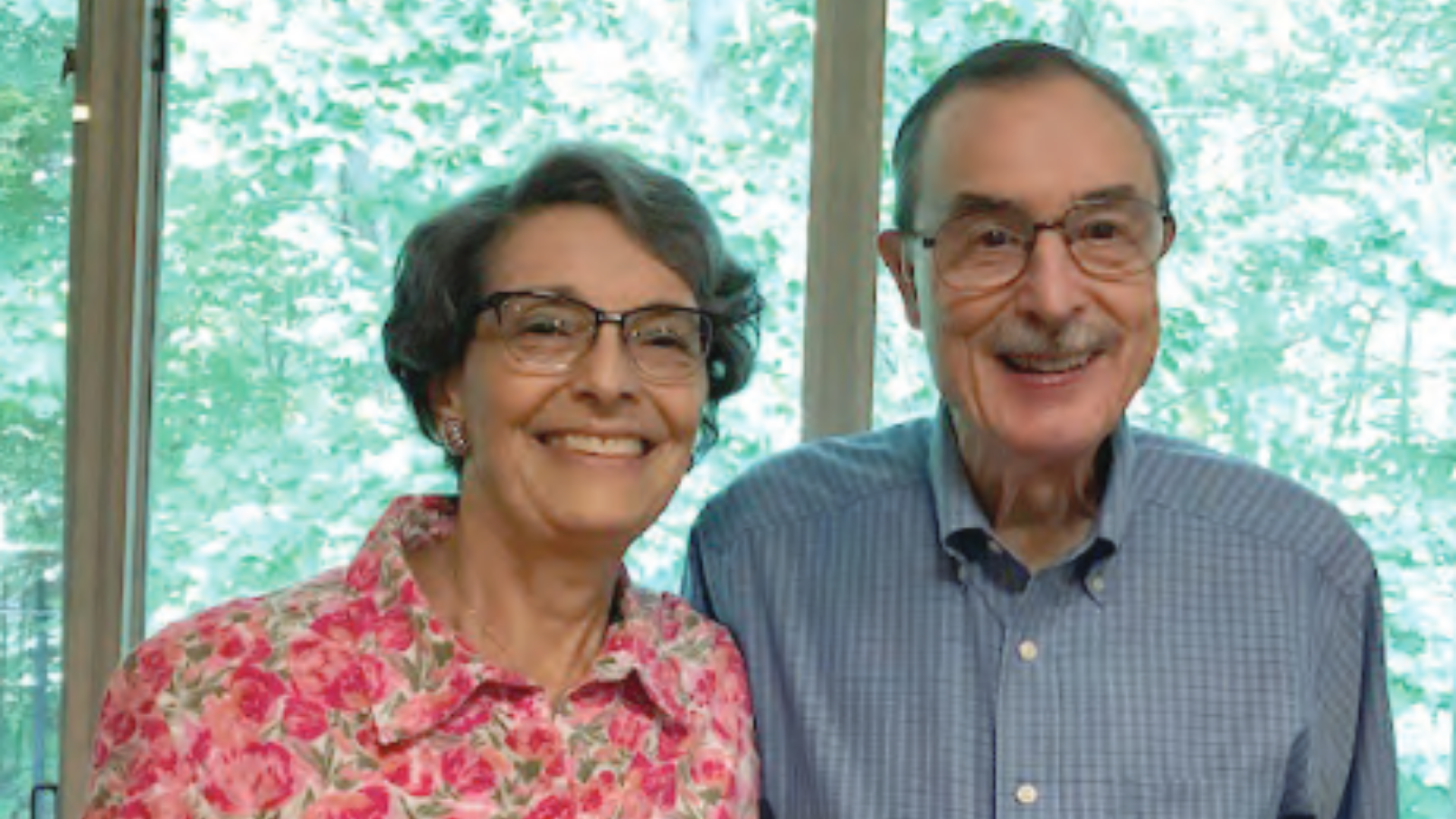 People who've moved to Greenspring, an Erickson Living-managed community in Springfield, Va., often find that one of the most significant benefits of living there is the peace of mind that comes with making a sound financial decision.
"My wife Vickie and I believe that Greenspring provides the best value for the money spent," says community member Clint Lambert. "Over the last 13 years, we've found that we have either broken even, or better, compared to what we previously spent paying for our mortgage, maintenance, and living expenses. And because we live at Greenspring, we are able to take advantage of the numerous amenities and services that were not available to us in our house."
For many, like Clint and Vickie, Erickson Living's approach to retirement living has proven to make good financial sense, especially when compared to waiting and facing additional costs and unforeseen expenses associated with staying in a house. Thanks to a solid fiscal structure that includes an industry-leading 90% refundable entrance deposit, a dependable monthly service package, and unbeatable amenities and services, community members at Greenspring balance their budgets with confidence, knowing with certainty, that no matter what the financial future holds, their future is safe and secure.
"Greenspring offers my wife Barbara and I a great location, proximity to the Metro, and amenities we value at reasonable cost," says community member Ken Kauke, who currently serves on the Resident Advisory Council as finance committee chair. "Prior to our move, we lived in a house, located in a high-tax area, that was too large for our needs and increasingly expensive to maintain and challenging in the winter. We are appreciative of the economies of scale offered by Erickson's size and structure."
Day-to-day finances
At the heart of Greenspring's financial structure is the entrance deposit, which reserves a resident's apartment home and is based on the home's individual features. Conducting their due diligence, Herman and Anita Anschuetz looked at six different communities before moving to Greenspring six years ago.
"We discovered that Greenspring provides the best value for the money spent," says Herman. "We have not been disappointed. Since day one we have been impressed at how well the community is managed and maintained. We consider ourselves very fortunate to live here."
Greenspring's monthly service package also helps community members by enabling them to plan for their daily expenses with confidence. The monthly service package covers the costs of all utilities except telephone, as well as home and seasonal maintenance, such as snow removal and furnace heat pump inspections and conditioning. All major repairs, 24-hour security, one meal a day in the community's restaurants, and cable television are also included.
"The monthly service package provides the peace of mind of knowing that we have the utilities we need," says Clint. "In addition, when it snows or the grass needs to be cut, that we can sit back and watch the contractors clear the snow, cut the grass, and trim the shrubs. The monthly service package also assures that we do not have an unexpected increase in our monthly expenses."
Opportunity costs
Another financial benefit of moving to Greenspring, are the more than 100 on-site activities and clubs offered to community members, free of charge.
"At Greenspring we live very comfortably, eat well, and enjoy an unbelievable number of activities and services available at a very reasonable monthly cost," says Ken. "The activities and services residents select is a matter of personal needs and tastes. For sure, we are no longer concerned about lawns or dealing with plumbers and carpenters."
Greenspring provides numerous opportunities for hobbies and socializing. Community members enjoy access to a state-of-the-art fitness center, swimming pool and spa, classrooms, library, theater, cards and games rooms, a putting green, and a dog park.
In addition, Greenspring's Benevolent Care Fund provides confidential financial assistance to residents who, despite careful planning, find themselves facing unforeseen, ongoing medical and health expenses that may have exhausted their lifetime of savings.
Sharing the joy
Thanks to Erickson Living's strong financial record and the peace of mind that comes with a financially sound investment, the Greenspring sales team is busy each day meeting with people interested in a future at the sought-after community.
"I tell all of our guests that the first, and most important step, is to join the priority list," says sales counselor Sheila Willing. "There is never any pressure to make a decision. I want to make sure Greenspring is the right choice for our prospective residents."
Joining the priority list provides exclusive opportunities to visit the campus and attend special priority list events. Priority list members also enjoy the expertise of personal moving consultant Lauren Askey. She helps people moving to Greenspring prepare their house for sale, find the right real estate agent, and make a seamless, stress-free move.
"The most important financial benefits of living at Greenspring include the activities, maintenance, and security," says Clint. "We are living independently as members of a large, diverse family, watching out for one another and enjoying all the resources, close at hand, that we might need as we continue to age in place."
To find out more about the financial benefits of moving to Greenspring, visit GreenspringCommunity.com/Pricing or call 1-800-315-2682.
Back