Greenspring Residents Contribute $321,000 to Hourly Staff for a Job Well Done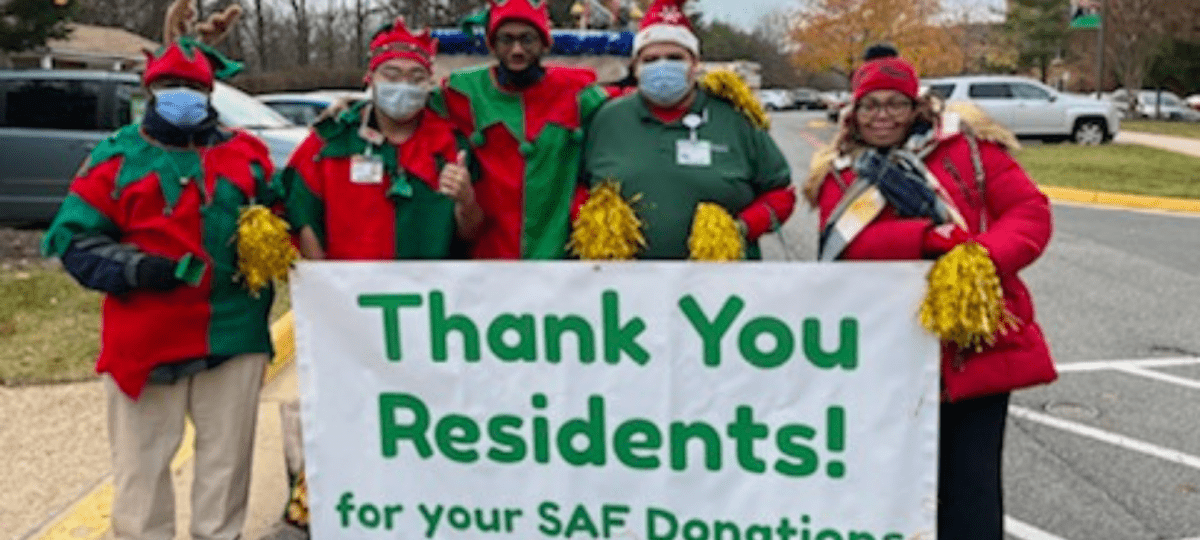 Residents of Greenspring, an Erickson Senior Living community located in Springfield, Virginia, recently made the holiday season a bit merrier for the community's staff by generously contributing more than $321,000 to the 2021 Staff Appreciation Fund.
The annual Staff Appreciation campaign is an opportunity for Greenspring residents to thank the hourly employees who consistently go above and beyond to provide a variety of services that enhance the daily lives of residents.
Greenspring residents make contributions to the Fund to show their gratitude for a job well-done. Each holiday season, the funds are then distributed among Greenspring's eligible hourly employees, which include dining associates, security officers, maintenance workers, housekeepers, and medical and nursing assistants—just to name a handful.
The committee worked collaboratively with Greenspring's Philanthropy and Human Resources departments to make this year's celebration an extra special one for staff members.
On December 7, residents had the opportunity to express their appreciation for staff directly as the gifts were distributed. Then on December 9, a festive Holiday Parade was held at Greenspring, and the hourly staff were able to showcase their gratitude for the residents' generosity by doing a walking float complete with special Staff Appreciation thank-you banner.
A total of 689 employees were celebrated and received a distribution from the Fund this year.
"I want to thank our residents for their generosity and for recognizing Greenspring's dedicated employees," said Executive Director Chandra Kumar. "The Staff Appreciation Fund is a wonderful opportunity for residents to give a gift to the employees who mean so much to them. Our employees do so much to make residents' lives more enjoyable and ensure their health and safety."
To learn more about Greenspring's friendly workplace culture and the community's open job positions, visit EricksonSeniorLiving.com/careers.
Back