Greenspring Offers Exciting and Rewarding Dining Services Careers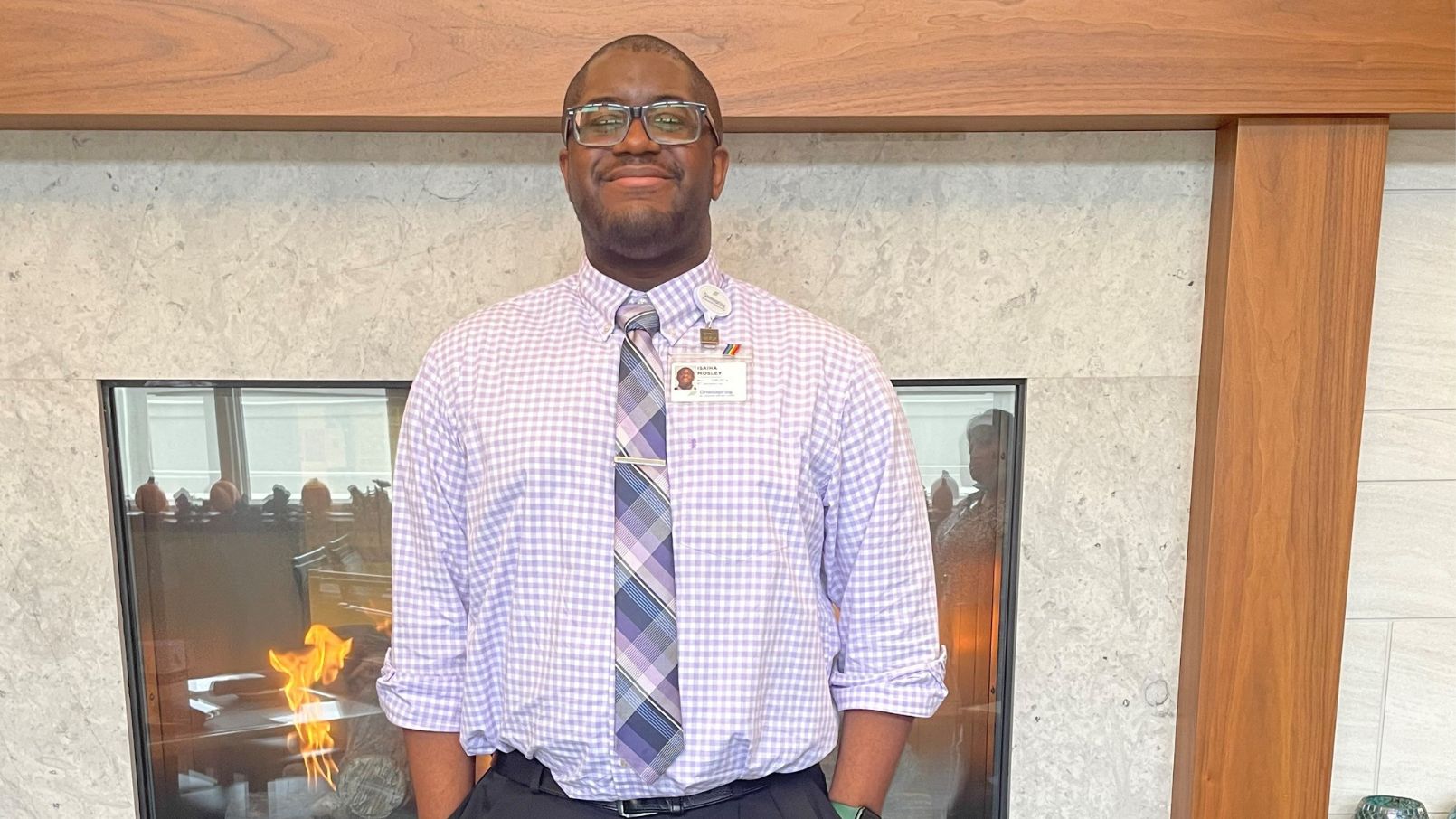 According to the USDA's Economic Research Service, the food service industry has surpassed pre-pandemic levels. Accompanying this growth is the meteoric rise of dining service employment opportunities. At Greenspring, an Erickson Senior Living community in Springfield, Va., dining service employees enjoy unique, competitive benefits; opportunities for advancement; and specialty training. In addition, these employees gain unparalleled access to an array of rich experiences and knowledge, invaluable to personal and professional growth.
"There has never been a more exciting time to be a part of the dining services team," says Director of Dining Services Cory Young. "Our community is proud to have six different restaurants that provide rewarding work, diverse training opportunities, and other wonderful benefits that provide our team members an ideal pathway for a successful and rewarding career. It is wonderful to see team members who started as student servers and are now General Managers of some of our restaurants at Greenspring!" 
Witnessing these numerous benefits firsthand, Isaiha Mosley began his Greenspring career as a kitchen receiver – accepting restaurant-related orders and deliveries in 2017. Since then, he's been promoted to assistant general manager and now works as the staff development manager for dining services.
"I was content in my position as a receiver," he says. "But, I was encouraged to grow within the company. When the assistant manager position opened up, a fellow staff member convinced me to apply. I received the promotion and transitioned from working under the chefs to working alongside them. I received a lot of support and developed many positive working relationships."
During this time, Isaiha began working closely with Cory Young, Greenspring's director of dining services.
"At the time, Cory was the general manager of the Town Center restaurants and really began my mentor," says Isaiha. "He provided me with a lot of support and training to make sure I learned all I could. Cory introduced me to things like making the menus in the dining room, looking at our budget from month to month, and how to handle inventory and ordering."
Because of this training and support, Isaiha felt confident to apply for the staff development manager position when it became available in 2021. In this position, he works closely with dining services staff, including high school servers.
"Isaiah's positive attitude, dedication to his job, and willingness to always be a team player resulted in his first promotion to Assistant General Manager," says Young. "His strong abilities at training and developing, excellent customer service skills, and ability to build positive relationships with his team helped get him promoted again to Staff Development Manager."
Greenspring's Dining Services employees enjoy unique opportunities to gain valuable life skills and career experiences while encouraging long-term success. For culinary professionals looking to grow their careers and stand out as a leader, Erickson Senior Living offers comprehensive online training through the Rouxbe Online Culinary School. In addition, dining services team members can earn the skills and industry certifications to build a lifelong dining services career by continuing their education with Erickson University's School of Culinary Arts.
"Greenspring always has so many opportunities to move up and around," says Isaiha. "I learned that by building relationships and taking advantage of the training offered, I developed the skills and support system that set me up to succeed."
For more information about career opportunities at Greenspring, visit Greenspring's careers website.
Back