Greenspring Offers Creative Inspiration and Opportunity
By Kelly Shue
June 22, 2021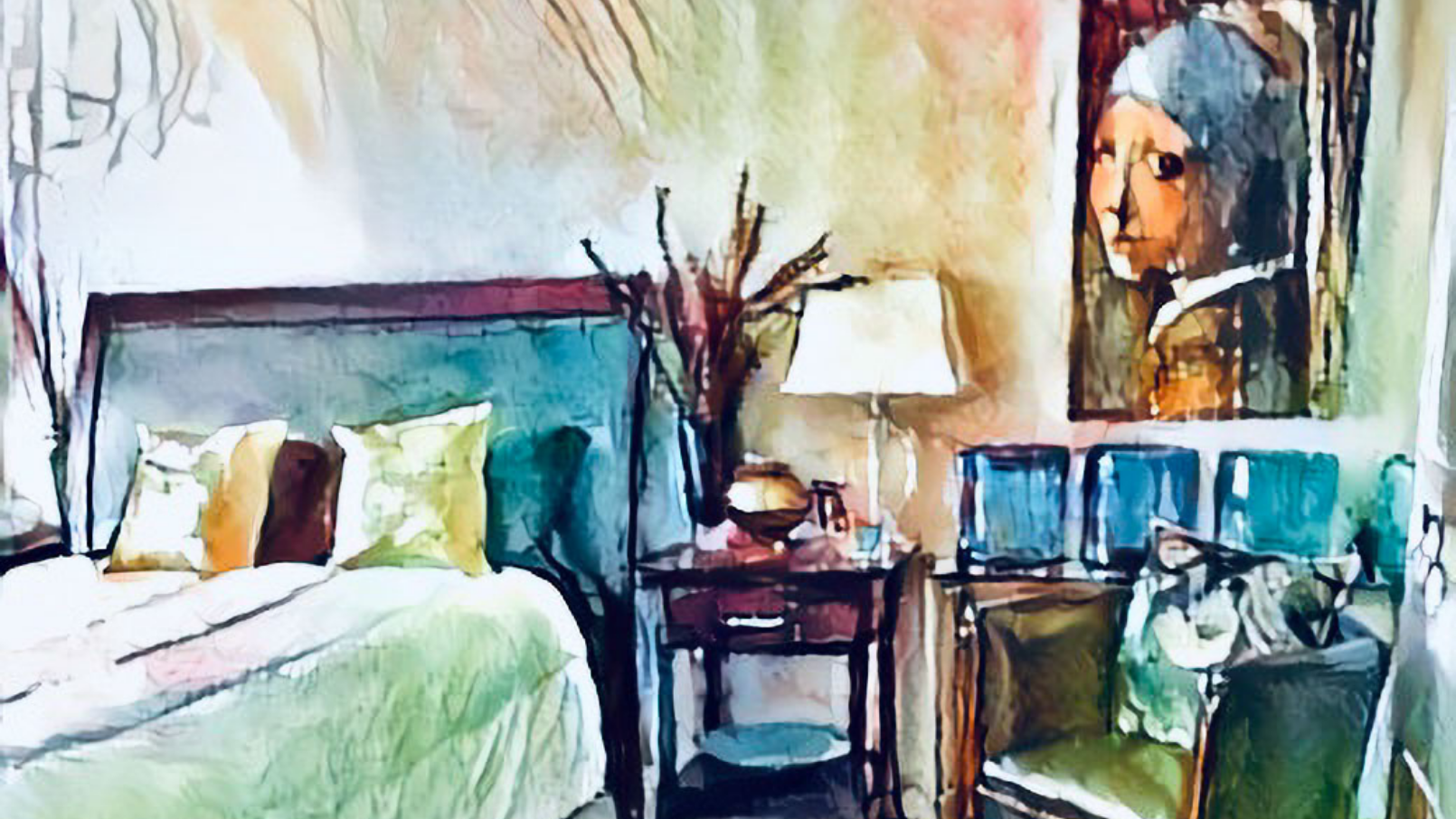 "I moved to Greenspring when I was 72 years old," says Tom Smith, who moved to the Erickson Senior Living community in Springfield, Va., in May 2019. "Some of my friends felt that was too young, but I didn't agree. I wanted time to meet people, establish a new home, and opportunities to socialize and get involved."
After living in a large, end-unit townhouse in Alexandria, Va., Tom admits that owning a house had lost its luster.
"It just grew to be too much," he says. "I had three bedrooms, a wine cellar, and a very large lawn. There was always work to be done, whether it was issues of maintenance, mowing the lawn, trimming, mulching, and dealing with the menacing chipmunks. They were my nemesis. I was just tired of it."
Greenspring was the obvious choice for Tom.
Choosing Greenspring
"A close friend of mine had parents living at Greenspring," he says. "I'd been invited to join them for dinner and really liked what I saw, no question. And it was the salmon with bourbon sauce that really won me over! The food is remarkable."
With the decision to leave home maintenance and worry behind him, Tom turned to Greenspring's sales counselor Sheila Willing for help selecting his new apartment home and preparing for his move.
"The help I received was invaluable," he says. "I was introduced to movers who work frequently with people moving to Greenspring. They were instrumental in my easy move."
Fast house sale
In addition, Erickson Realty and Moving Services put Tom in touch with a recommended real estate agent.
"That worked out wonderfully too," he says. "My house sold in just three weeks. In fact, as soon as it was listed for sale, I felt confident to leave for a planned vacation in France. I was able to stay in touch with my real estate agent by email. It was so easy."
Decorating inspiration
Soon after his move, Tom began meeting new friends, often hosting happy hour gatherings in his new place, a large one-bedroom, one-bathroom with den apartment home.
"I began asking for help decorating my place," he says. "One friend pointed to a bright orange colored spot on my area rug and said— use that color on your accent wall. It's not a color I would have naturally chosen, but it turned out really well."
Pleased with the result, he began photographing his new home to share with friends who were curious about his new life at Greenspring. Doing so provided him with an outlet to explore his passion for photo editing.
"I enjoy applying a variety of filters to photographs," he says. In his spare time, Tom explores a variety of online photo filters and numerous photo editing apps. "I typically play around with filters on a variety of photos and post my weekly favorite on my Facebook page," he says.
Means of expression
Pleased with his new apartment home decorating, Tom took several photos and utilized the Deep Dream Generator website. The photos provided Tom an opportunity to share his love of his new home with friends.
"A lot of people I know were curious about my move to Greenspring," he says. "Because some of my friends didn't know what to think, or couldn't appreciate what it was like at Greenspring, I sent them the photos as a way of sharing my home visually."
Sharing his art
Tom also shared his creatively rendered photos with Greenspring's director of sales, David Taylor.
"I thought they were terrific, a creative way to showcase both our resident's creativity and the beautiful ways in which they make their homes a reflection of themselves," says Taylor.
Meanwhile, Tom is busy enjoying life in his new home. "I live an independent life, and Greenspring provides that beautifully," he says. "I'm glad I moved when I did, before the pandemic. It would have been so isolating to experience the last year alone in my townhouse."
Travel plans
Instead, Tom enjoys walking with neighbors on Greenspring's nature trails several times a week. He also meets friends for dinner and happy hours. And now, with more than 96 percent of Greenspring residents vaccinated against COVID-19, Tom hopes to resume his travel plans with a trip to Portugal.
"I also plan to return to Costa Rica as soon as humanly possible," he says. "Moving to Greenspring was the best decision for me. I'm enjoying my new life and many new adventures."
If you are interested in enjoying your new life and adventures at Greenspring, request more information today.
Back