Greenspring Appreciation Fund Brings Good Tidings to Hourly Staff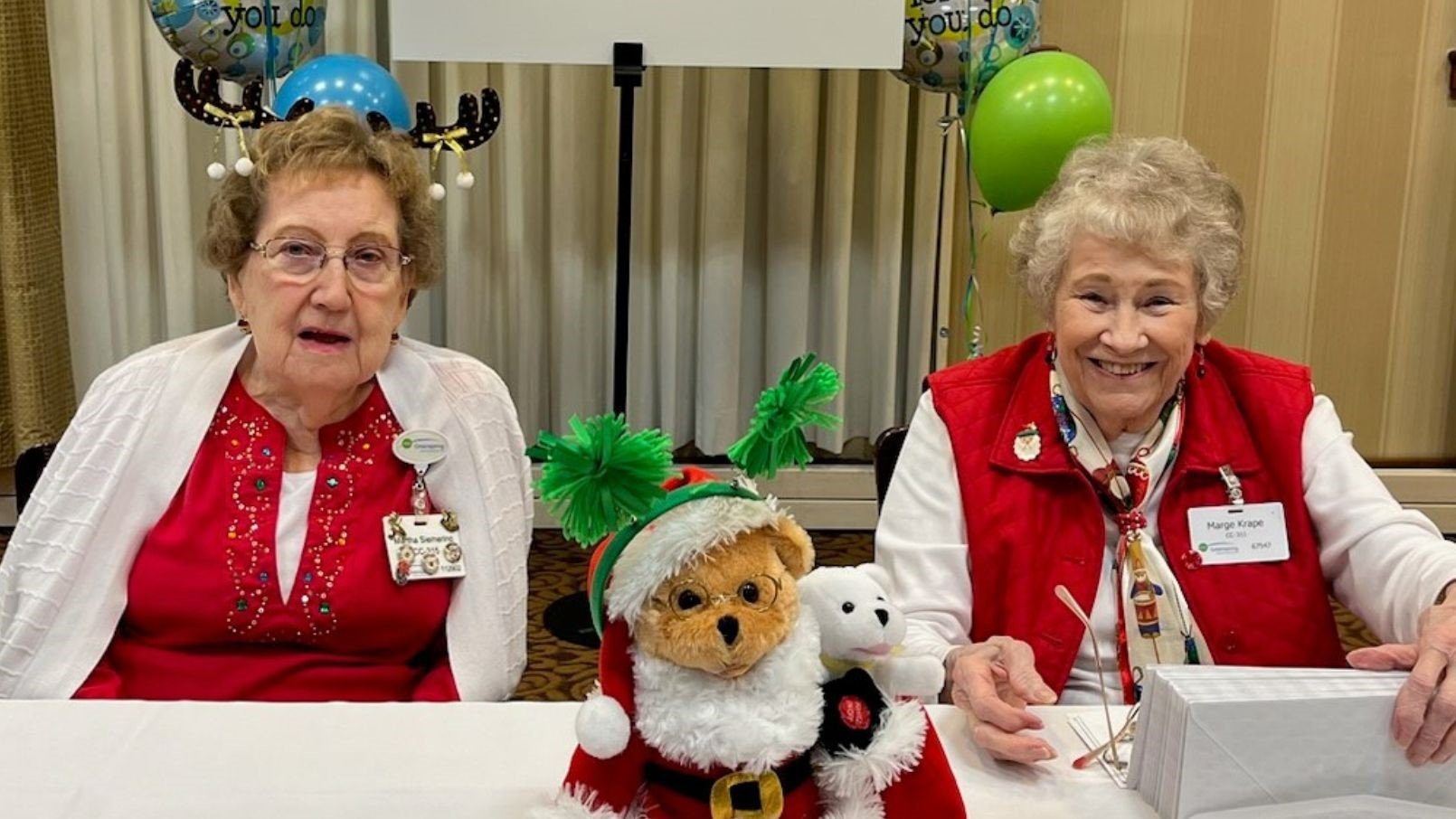 Smiles of staff members at Greenspring, the Erickson Senior Living community in Springfield, Va., are shining brighter than tinsel this holiday season, thanks to residents' generous donations to the 2022 Staff Appreciation Fund (SAF). Each year, Greenspring residents donate to the SAF to recognize the community's hourly employees, who work diligently to provide them with an industry-leading level of service. This year, residents contributed $340,909 to SAF.
The funds are dispersed among Greenspring's eligible employees, which include dining associates, security officers, maintenance workers, housekeepers, and medical and nursing assistants—all of whom are more than merry year-round.
At Greenspring's Staff Appreciation celebration on December 6, residents gathered in their holiday attire, wore holiday hats, rang jingle bells, and clapped and cheered for staff as they entered the room.  All staff received a holiday thank you gift from the Executive Team of a TEAM tote bag and Greenspring embroidered warm cozy blanket.  Santa's Reindeer (also known as Melissa Robson, Executive Director, Shonda Kirven, HR Director, and Diana King, Finance Director) helped pass out the gift bags.  During the Celebration, there was a video of staff saying thank you to the residents, ice cream novelties, egg nog, hot fresh mini donuts with all the toppings, and a raffle drawing for an iPad.
Resident Jean Mosteller commented, "I am sitting here still grinning ear-to-ear!  The SAF party this afternoon was so much fun –  for us residents and the staff, too.  The way they announced the staff and had them walk to residents gave each of us a chance to thank the ones we knew personally." 
More than 800 employees were celebrated and received a distribution from the Fund this year.
The spirit of the tight-knit community, bolstered by teamwork and residents' desire to give back, doesn't go unrecognized by Greenspring's executive team. 
"At Greenspring, we genuinely care for one another, and I think our residents' generosity reflects that," said Executive Director Melissa Robson. "Our team members work hard to provide a truly maintenance-free lifestyle, and residents realize how much better their lives are because of it."
To learn more about Greenspring's workplace culture and the community's open job positions, visit EricksonSeniorLiving.com/careers.
Back