Get The Most Out of Retirement at Greenspring - You've Earned It!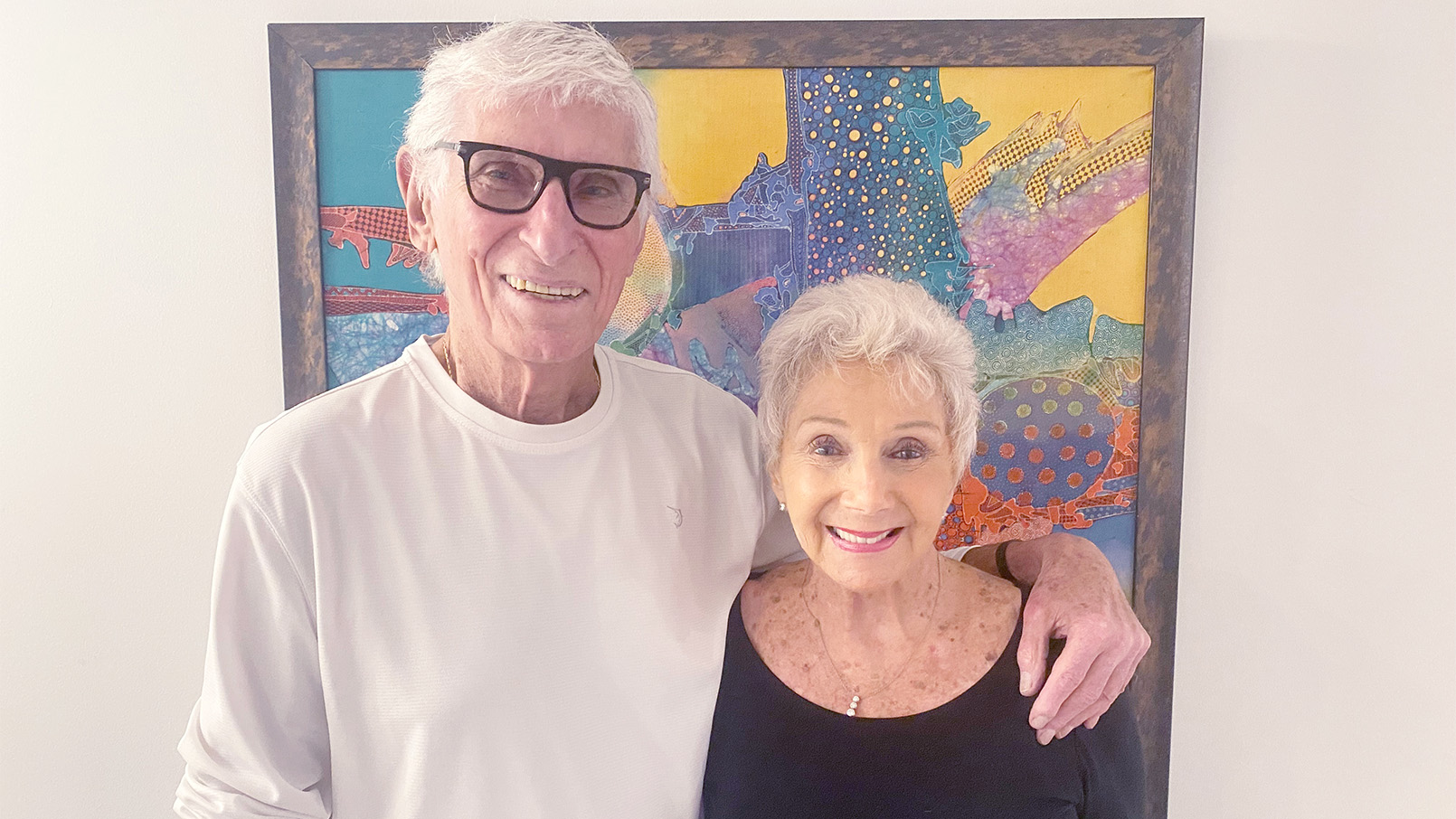 Meredith "Ann" Belkov says that when it came to marriage, she was never in a hurry. She retired from the National Park Service (NPS) as the superintendent of the Statue of Liberty National Monument and Ellis Island Museum.
Several years later, in 2004, Ann - who lived a happy, single life during adulthood - agreed to a blind date. That afternoon, Ann met Jerry Lewis, and it was a meeting that would change the course of both their lives. For more than a decade, the couple traveled the world together before marrying in 2014.
As experienced world travelers, the freedom to explore and live a purposeful life became part of their routine. When the couple decided it was time to settle down, they chose Greenspring, an Erickson Senior Living community in Springfield, Va., because it reflected the vibrant, active lifestyle they adopted for so many years.
Just like Ann and Jerry, many seniors have found Greenspring to be the perfect choice for those who want to enjoy a financially secure and rewarding retirement with opportunities to learn, socialize, and pursue their passions.
Exploring their options
"Even after we married, we each kept our homes," says Ann. "Jerry had his big, four-bedroom 'empty nest' townhouse in Reston, and I had my two-bedroom condo in Fairlington Village. We were together on weekends but spent our weekdays in our own homes."
But in 2020, the couple decided it was time to live together full-time, and Greenspring appealed most to their desire to live life to the fullest.
Before deciding to move to Greenspring, the couple visited several retirement communities in the Washington, D.C., metro area.
"We really liked Greenspring because it had a warm and friendly campus community," says Ann. "Some of the other communities we looked at were not as accessible to shopping and the D.C. area. That's not what we wanted."
For Ann and Jerry, the ability to jump into community life with the variety of clubs and activities on Greenspring's campus - in addition to the sights and scenes of D.C. off campus - seemed like the perfect match for their active lifestyle.
"We call it the S.S. Greenspring - the ship that doesn't sail anywhere, but it still offers the amenities and activities of a luxury cruise ship," says Ann.
Unlimited opportunity
"We really take advantage of the many opportunities to be involved," says Ann. She notes that they both enjoy swimming in the 25-meter salt water pool, which is only a one-minute walk from their apartment home.
The couple also dances three nights a week as members of the Greenspring Social Dance group. In addition, Jerry competes in Wii bowling tournaments and likes hiking the on-campus trails. Ann plays poker every Monday night and tends to her garden plots at the community.
"During my NPS career, I was responsible for thousands of acres of land - but never had my own garden," she says. "Now I do, and I love it."
Ann and Jerry take advantage of the metro's convenience quite often, spreading their wings to see the nearby Washington, D.C., attractions.
"I love the free shuttle [at Greenspring]," says Ann. "It takes us quickly to the metro, where with a quick ride, we're in the middle of D.C. in no time. We can watch the Nationals play, see a show at the Kennedy Center, or visit the museums."
Icing on the cake
After maintaining two houses for several years, the couple greatly appreciates the freedom of Greenspring's worry-free lifestyle.
"I love not having to worry about upkeep and maintenance," says Ann.
Anything that needs fixing or repairing is quickly taken care of by the general services staff, even if it's just replacing a hall lightbulb. Greenspring has a wide range of affordable apartment home floor plans, allowing you to spend more time pursuing interests among a bustling community of peers.
The monthly service package bundles home expenses - like electric, property taxes, water, cable, and Wi-Fi - into one predictable bill, allowing residents to balance their budgets with ease and confidence.
"We like the Erickson Senior Living financial structure better than anything we found elsewhere," Ann adds. "The 90% refundable entrance deposit provides financial security. We also found that Greenspring is very affordable. I'm a retired government employee and Jerry worked for nonprofits for 38 years. We are not millionaires, yet we find Greenspring very affordable. And, most importantly, we did not have to change our lifestyle to move to Greenspring."
Invest in your future self at Greenspring. From top-notch amenities to affordable, maintenance-free apartment homes, you are sure to live your retirement to the fullest. Request more information today!
Back