Fostering Friendships at Greenspring
Kelly Shue
January 5, 2023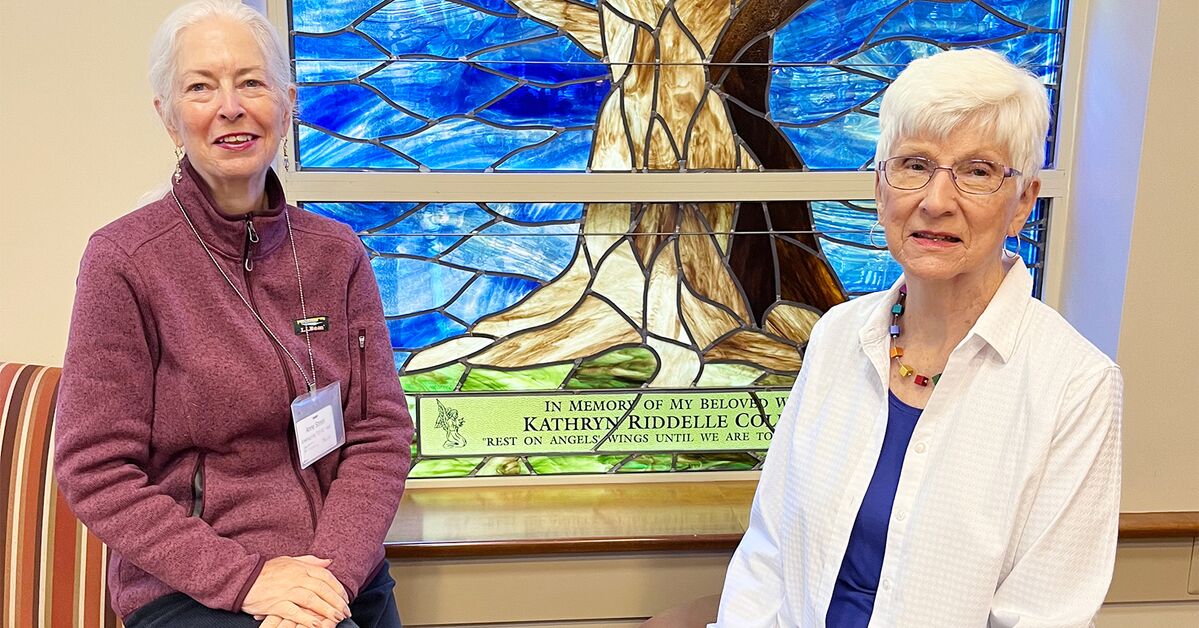 "Greenspring has so much more to offer," says Claire Grande, who moved to the Erickson Senior Living community in Springfield, Va., in 2010. 
Claire and her husband, who decided it was time to take advantage of their free time in retirement, were looking for a community with lots of activities and friendly people.
"My sister-in-law was living at Greenspring, and she was very happy, so we decided to check it out," says Claire.
Conducting their due diligence, the couple also explored several other senior living options in Virginia. But throughout the duration of their research, Greenspring remained at the top of their list.
"Not only are there more activities, but Greenspring has an on-site medical center, a bank, tons of clubs - just a lot more," says Claire. "And, every time we visited, we met friendly, warm people. For us, the choice was a no-brainer."
Such was the case for many other retirees, who now thrive thanks to the strong relationships they've developed through clubs, activities, and day-to-day interactions on Greenspring's campus.
Support system
"Having enjoyable social connections is an important, yet often overlooked, aspect of personal health and well-being," says Dr. Matt Narrett, chief medical officer at Erickson Senior Living. "From a robust calendar of events and dozens of clubs to sharing a meal together with friends, our communities are designed to maximize social engagement opportunities for residents."
Ashley Walters, resident life director at Greenspring, couldn't agree more.
"Our residents become more than neighbors - they're like family to each other," says Walters. "In sharing not only life experiences, but passions and hobbies, they create strong bonds. I believe socialization is one of the greatest benefits of living at Greenspring."
These personal connections, coupled with a large variety of activities - both of which are hallmarks of the vibrant Erickson Senior Living lifestyle - became even more important to Claire when her husband passed away several years after their move.
"My support system of friends is one of the most wonderful parts about living here," she says. "Your neighbors and friends care about you, and most importantly, they understand. A lot of them had been through the same thing. If I had been alone in my house, my experience would have been different."
Taking the initiative
For Claire, meeting new people and developing these important relationships began right away.
"One of the first things I did was participate in a Greenspring Players' performance and play Wii bowling," says Claire. "Together, my husband and I stayed busy, attending lectures and movies. There was always something to do, and it was so easy to meet people! Everyone is very friendly."
As an active member of her previous church community, Claire felt called to join Greenspring's Village Church and contribute to their faith services.
"I jumped right in," she says. "We are a nondenominational church, so we're open to everyone. It's a wonderful group, and I've made many good friends with people who share the same values."
Claire now serves as mission outreach chair for the Village Church Council.
"We have a very active mission program," she says. "We contribute to several different charities, including a monthly collection for Ecumenical Community Helping Others (ECHO). The program supports two women's shelters in Washington, D.C., the Greenspring Scholars Fund, and the Backpack Buddies campaign as well. We also assist in disaster support through Church World Services, with offerings in the spring and fall."
Sharing her joy
Recently, Claire's appreciation for the support she receives at Greenspring helped a good friend make the decision to move.
"My friend Kathryn 'Anne' Street and I have been friends for more than 40 years," says Claire. "She knew how happy I was here and had visited many times. When her husband died, she decided to move to Greenspring - and jumped in with both feet. She's very outgoing and kind, and now, quite busy too! Like me, she is involved with the Village Church, and we often share a meal together."
Surrounded by friends, both new and old, Claire continues to expand her social circle. 
"The people living at Greenspring are diverse," she says. "I am always amazed when I get to know people, how interesting their lives have been. If you move now, when you are able to fully enjoy your retirement years, you'll get to know people and involve yourself in activities. Because everyone is so friendly here, you'll easily create a circle of friends. And for me, that's made all the difference in the world."
Invest in your future self at Greenspring. From top-notch amenities to affordable, maintenance-free apartment homes, you are sure to live your retirement to the fullest. Request more information today!
Back