Erickson's Priority List Perks: Immerse Yourself at Greenspring Senior Living Before You Move
Kelly Shue
September 29, 2022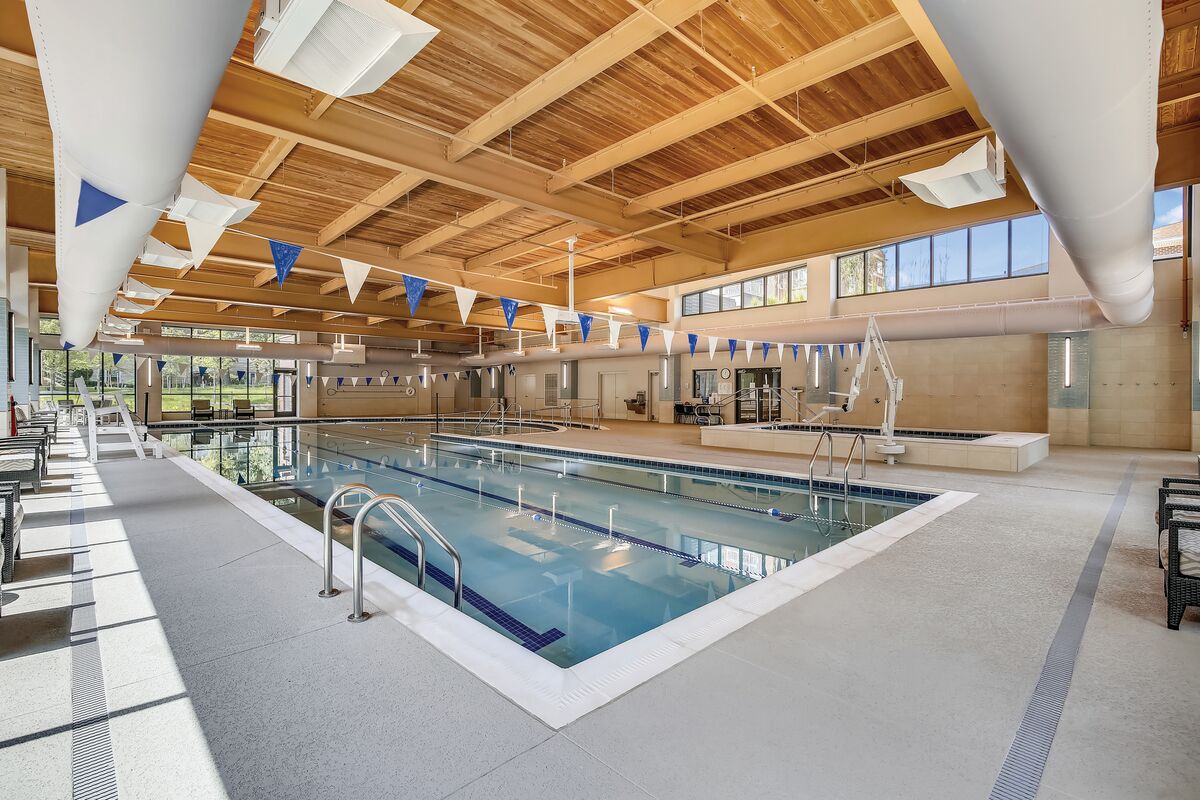 After living in the same house for over two decades, Cynthia Schoeppel was ready for a change, and exploring her retirement living options seemed like a good place to start.
"I made a list of communities that interested me," recalls Cynthia. When she heard about Greenspring, an Erickson Senior Living community in Springfield, Va., she immediately added it to her list and scheduled a visit.
"The visit really impressed me," says Cynthia. "Not only was Greenspring within my budget, but everyone was very friendly - both residents and staff." Shortly after her exploratory visit, Cynthia joined Greenspring's priority list, granting her tons of benefits and opportunities even before becoming a resident. 
Immerse yourself in the Senior Living lifestyle
Eager to take advantage of her membership, Cynthia jumped at the chance to stay in one of the community's Live the Life suites. As an overnight guest, Cynthia could explore activities, visit amenities, and meet residents - to truly immerse herself in the community's sought-after, vibrant lifestyle.
"I felt it was a good idea to get a more in-depth look at what life was like at Greenspring," she says. "During my stay, I enjoyed eating lunch and dinner with residents. I also discovered that it's easy to find something you like to do. I'm a really active person, and I noticed lots of active people here."
The Live the Life experience, notes Cynthia, is what helped confirm her decision to move to Greenspring, while also providing invaluable information regarding her apartment home selections and what it means to live worry-free.
This opportunity to experience life as a community member firsthand is why Greenspring's Live the Life program continues to grow in popularity.
"Over the last year, we've added several new Live the Life suites," says Sales Director Franklin Funes. "We want to offer a variety of different apartment homes in the program - both one- and two-bedroom floor plan designs - to ensure prospective residents get a good idea of what they're looking for."
Planning a move to Greenspring
In addition to the Live the Life program, priority list members also gain exclusive access to Greenspring's personal moving consultant, Lauren Askey - who, if requested, can schedule a home visit. For each home visit, Askey travels to a member's current house, notes their interior design style, determines what rooms are used the most, and provides information on the downsizing, packing, and moving resources available through Erickson Realty and Moving Services.
Cynthia used her time wisely in the Live the Life suite, getting a feel for the space she will have in her future apartment home.
"I'm still deciding between my favorite apartment home styles, but regardless, I have a lot of downsizing to do," Cynthia says, with a laugh. "I've narrowed down my options to three or four. One of the best things about staying overnight is that you get a sense of where your furniture will go and how it will all fit together."
Aiding Cynthia in the process, Askey visited her house in Alexandria, Va., to discuss effective downsizing techniques and provide a list of trusted partners for the moving process.
How to join Erickson Senior Living's Priority List
Interested in joining the priority list? A $1,000 deposit goes toward the apartment home you choose or is fully refundable, should you decide to change your priority status. A $150 nonrefundable application fee per person is also required.
On the day the deposit is made, the date is noted as the member's priority list date. Once a preferred floor plan becomes available, it will be offered to priority list members with right of first refusal, based on their priority date.
"The priority list is a first-step introduction to what Erickson Senior Living communities are all about. Plus, it's risk free!" says Funes. "Priority list membership is incredibly valuable. You can familiarize yourself with the community, take advantage of the services here, and connect with others who have already made the decision to move. Most importantly, you position yourself to get exactly what you want."
Looking ahead to a new senior lifestyle
With a move to Greenspring on the horizon, Cynthia is excited for her new life ahead.
"I'm on my own now," she notes, "So, I look forward to living at Greenspring because of the support that will be there as I age. I'm also excited about the swimming pool. I typically swim a half-mile four times a week. I will no longer have to drive to the gym every morning! There are so many possibilities for older adults here, all of which extend our ability to enjoy life and remain independent longer."
In the meantime, Cynthia enjoys attending member-only events to strengthen her community ties. "I make an effort to go to just about everything," she says. "I find that the more you go, the more you learn. You become more comfortable with your decision as well."
To learn more about affordable, independent senior living at Greenspring, request your free brochure to get the scoop on amenities, floor plans, and so much more.
Back