Enjoying a Worry-Free Winter at Greenspring
Kelly Shue
January 24, 2022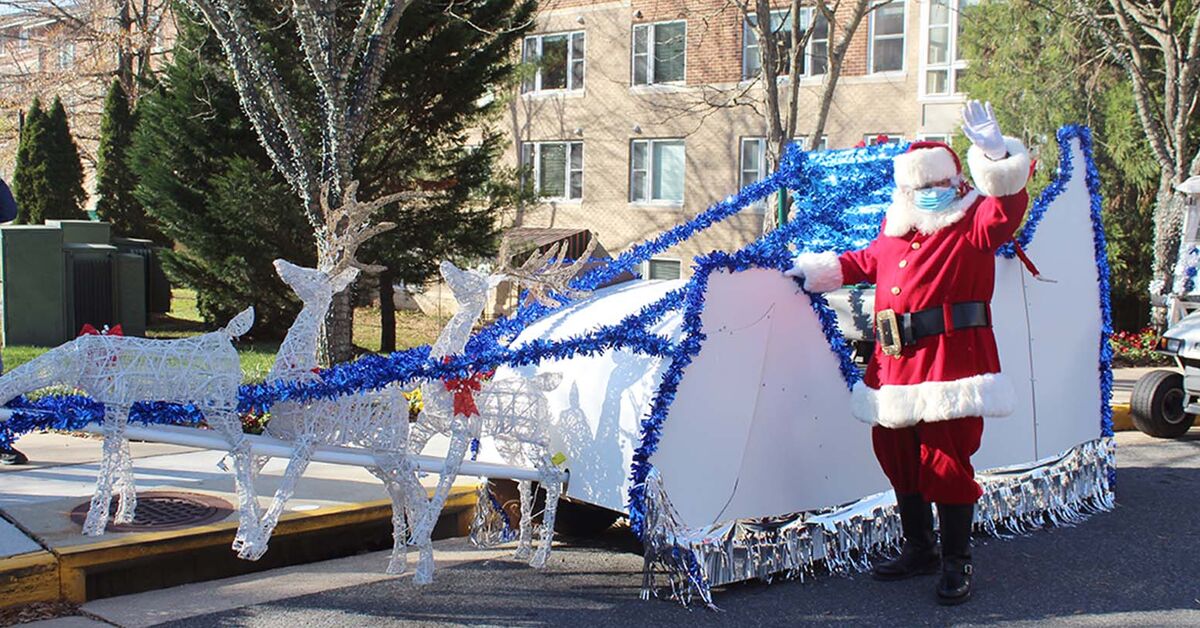 The winter months pose potentially damaging--and costly--hazards for homeowners, such as frozen pipes bursting and part of the roof collapsing. Not to mention other bodily dangers, like slipping and falling on icy surfaces.
However, with the maintenance-free lifestyle at Greenspring, an Erickson Senior Living community Springfield, Va., these winter nightmares are a thing of the past. With a dedicated, on-site general services team ready to tackle the snow and ice, residents don't need to have a plumber or roofing company on speed dial.
And considering the wide range of activities and more than 200 clubs, there's plenty to do on campus—no matter what the weather brings.
"My winters have definitely changed since moving to Greenspring," says resident Gray Parks. "I don't have to shovel my driveway and clear the snow! I am able to attend all my activities without going out on the roads. Greenspring has all I need."
"During my 12 years living at Greenspring, I have been greatly impressed with management and staff in the face of winter storms," says Gray. "When a big storm hits, many employees stay here overnight. There is a major effort to ensure that residents are cared for in every way."
Safety takes priority
At the heart of Greenspring's worry-free winter is the general services team that works tirelessly, day and night, to keep residents safe. 
"We strive to reduce winter dangers and make the season enjoyable for our community members," says Lynn Keefe, director of general services. "Safety is always our number one focus."
From the first inkling of winter weather, staff members prepare to clear sidewalks, shovel snow, and place warning signs on the doors. They even request that parked cars leave adequate room so that sidewalk curbs and road areas next to parking spaces can be cleared. As a result, all Erickson Senior Living services continue even if snow and ice descend.
"We have never once closed an Erickson Senior Living campus because of the weather," says Keefe. "We have the necessary snow equipment and a committed, hard-working team of people who help keep our campus open 24 hours a day."
Easy access year-round
Thanks to the climate-controlled walkways that link neighborhoods together, Greenspring residents can enjoy an active lifestyle year-round. The community's classes, lectures, concerts, and resident-run club meetings continue inside as scheduled—residents head out the door without a scarf or mittens to socialize.
"The biggest advantage of living at Greenspring is that during the winter, I do not need to set foot outside to go anywhere on campus, even for my regular medical appointments and church," says resident Peggy Patrick.
Safe travels
"Winter driving can be hazardous, especially in Northern Virginia where we get both snow and ice," says Keefe. "We educate residents on ways to make their trips safer, such as filling their gas tank, carrying extra blankets in the trunk, and keeping a cell phone charged at all times."
However, if residents don't feel comfortable or safe driving themselves, they have access to the community's convenient transportation services. Keefe encourages residents to take advantage of this amenity, whether it's a ride to lunch with friends or weekly trips to grocery stores, malls, and local restaurants.
"It's great to have someone else shovel the sidewalks, clear the streets, and make my parking space accessible," says resident Margaret Brooke, who continues to work at the campus library and sing with the choristers in the wintertime. "It's also nice that we can take a Greenspring bus to do our shopping or just get to another part of the campus."
Enjoying their best lives
With the first months of winter behind them, Greenspring residents continue to find fun activities and create lifelong memories with neighbors.
"The best part about Greenspring in the winter is watching the weather change through our large windows on the fifth floor," says resident Al Poulin. "Since moving, I no longer need to maintain or operate a snow blower to clear the driveway, curbside, and sidewalk; nor ensure that the postman has access to the mailbox. Instead, I enjoy dining with friends, attending movies and other events, and taking 30-minute walks—regardless of the season."
If winter chores are taking a toll on your free time, consider Greenspring! Request a brochure to learn more about the community's maintenance-free living.
Back