Best-in-Class Customer Service Distinguishes Greenspring Lifestyle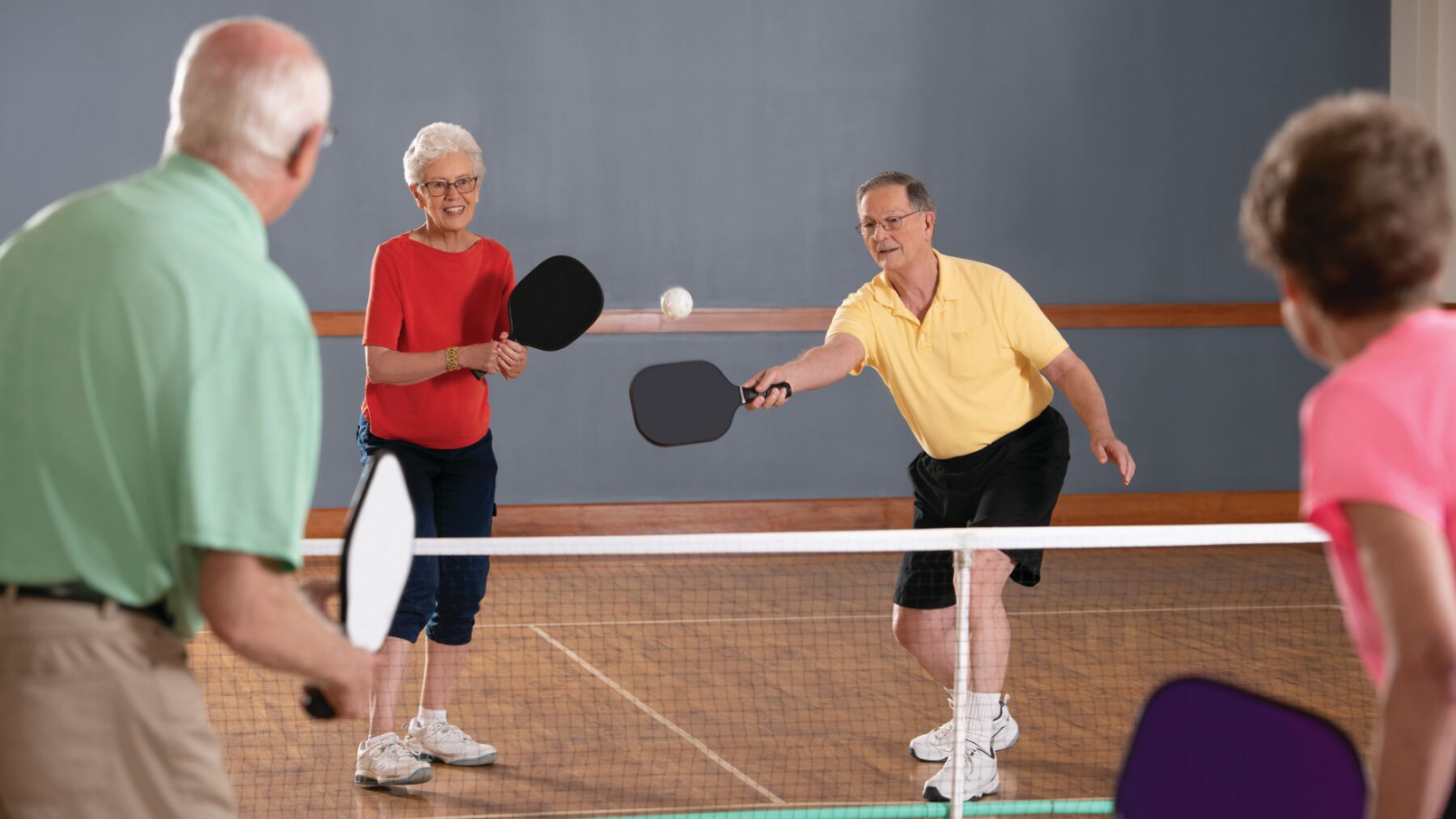 At Greenspring, an Erickson Senior Living community in Springfield, Va., community members appreciate a distinct level of service embodied through dedicated staff members, a vast array of amenities and activities, and exceptional on-site health care.
"I moved here in August," notes resident Kathleen Menth, "and every day I give thanks for such a special place to call home."
"Greenspring's size affords all kinds of opportunities for unlimited activities; travel; proximity to best-of-the world medical facilities; an abundance of well-educated, fun residents; variety of food; availability of indoor as well as outdoor walking; recreation activities; and one of the most important—long-term care facilities," she adds.
This is the feeling that Greenspring staff aims to achieve with each community member. "Our team is dedicated to going above and beyond in meeting and exceeding the needs of our residents," says Executive Director Chandra Kumar. "Every interaction is an opportunity to make a positive difference while creating memorable experiences in our residents' lives."
Nothing stands in the way
Last year, despite unprecedented times, Greenspring staff members went the extra mile in ensuring community members—both those who are new to the community and those who have lived there for years— continued to enjoy the same level of experience they'd come to expect.
"It's difficult to single out one staff member who has exceeded expectations," says Kathleen. "Since my move, I've been impressed with the dedication of everyone here."
For Patty Brempell and husband Mark Benedict, this commitment to excellent service, coupled with unmatched dedication, was evident from the moment they decided to move to Greenspring.
"While preparing for, and during our move, we really didn't even think about the pandemic," says Patty. "Friends of ours moved to Greenspring in 2017 and kept us informed on how well they were taken care of by the staff. It was never an issue. During the sales process, the staff was great, allowing us to do many things via Zoom, even signing documents digitally. They also recommended great movers, who were familiar with Greenspring and their COVID-19 safety precautions. We knew everyone would be safe."
Quality and caring
Since their September 2020 move, the couple have continued to reap benefits from the staff.
"We are so impressed with the care and caliber of the staff," says Patty. "For over 40 years I worked in residential property management. Many of these communities were for people over the age of 62. As a result, I'm familiar with what it takes to manage such a community successfully. At Greenspring, Mark and I have witnessed staff who perform their jobs with excellence and with the heart to go above and beyond the job."
In particular, she notes, "We love John at the front desk at Village Square. He keeps us very well organized and is always ready with a bright 'Good morning'. The sales team could not have made the move-in process any easier and the maintenance crew and cleaning crews are excellent."
On average, Erickson Senior Living communities like Greenspring boast one employee to every three community members. The community's team of professionals are always available to support residents' needs, providing both peace of mind and excellent service.
On-site health care
Greenspring community members also enjoy access to the Erickson Health Medical Group (EHMG), the largest and most completely integrated health and wellness system for older adults within the senior housing industry. This system includes the on-site medical center, continuing care community, security services, social workers, and a variety of medical specialists.
"Our phenomenal team of health care professionals is committed to providing our community members with the ability to maintain the highest level of function and independence," says Greenspring Medical Director Dr. Rizwan Dar, M.D. "Our residents have the option to see a primary care doctor outside of our practice. We respect that decision and honor their privacy. However, should they change their mind, or face an emergency, we are here for them, ready to provide care."
Early vaccine access
Earlier this year, 96% of Greenspring community members received COVID-19 vaccinations through a series of well-orchestrated vaccine clinics in partnership with CVS/Omnicare, who operates the on-campus pharmacy.
"My hat's off to Greenspring, Erickson, and CVS," says community member Peggy Patrick. "And not just for securing the vaccines, but for the magnificent way everything was handled. We were able to wait in the comfort of our own homes. Once we were sent downstairs and got in line, everything went smoothly. Everyone knew their jobs and did them beautifully. There was no standing around. I applaud everyone involved. It could not have been better."
Consider Greenspring if you're interested in living in a dynamic, friendly senior independent living community with best-in-class service. Beautiful walking paths, gardens, resort-style amenities, an on-site medical center staffed by full-time medical professionals, and new friends await. Request more information today.
Back