A Sneak Peek at The Grandview
Gregory J. Alexander
December 21, 2022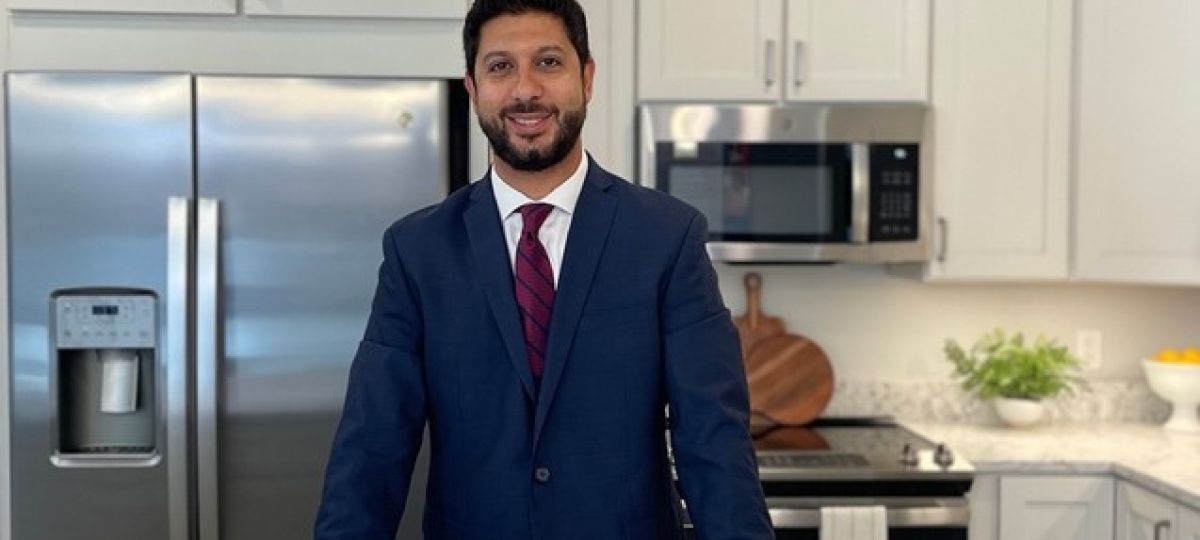 While construction on The Grandview, an Erickson Senior Living community planned for Bethesda, Md., is slated to begin next year, the community's sales center is already open for business.
Sales Director George Mishraky and his team are excited to welcome visitors and share information about the vertically designed community--a first in Erickson Senior Living's history.
"First and foremost, we want visitors to make a connection with the sales team here at The Grandview, as we will sustain this relationship for many years," says Mishraky. "I want them to get to know us, learn about our backgrounds and experience, and discover how we will help them make the transition to their new home."
Mishraky notes that the sales center displays--complete with conceptual renderings--are not only appealing, but incredibly descriptive as well. The center itself is designed like a museum, allowing visitors to digest information about and plans for The Grandview at their own pace.
"You get a good visual of what the first phase of the community will look like," says Mishraky. "It's helpful for prospective residents to see the amazing amenities that will be available, such as the restaurants, wine bar, and rooftop terrace, and learn about the apartment homes, amenities, and additional levels of care planned for future phases of construction."
Although he grew up in Baltimore, Mishraky says that he quickly realized why the lively Bethesda area is sought-after.
"I believe variety is one of the greatest advantages of this area--the diversity of food, people, celebrations, religions, and backgrounds," explains Mishraky. "People also tend to stay in this area; I've met people who have been here since the 1970s or longer. Residents here are very rooted--they care about their community, and they want to contribute to it."
Mishraky believes The Grandview will appeal to retirees in the immediate area--Washington, D.C., Chevy Chase, Potomac, and Silver Spring--as well as their adult children who live nearby, as many potential residents want to be closer to their children and grandchildren.
Mishraky also notes that sales center visitors will be able to preview different floor plan options, ranging from one-bedroom to two-bedroom designs. All floor plans have a minimum of one-and-a-half baths.
"All apartments will have either a balcony or patio," says Mishraky. "We've heard loud and clear over the years that people want a personal outdoor space, whether to read a book while getting some fresh air or to have a cup of coffee with a neighbor on a cool morning."
The Grandview's urban park will act as a shared outdoor space for residents and the surrounding community. "It's like a miniature Central Park with trees, a pond, and outdoor exercise areas," Mishraky says, "and Erickson plans on dedicating it to Montgomery County in the future."
To learn more about affordable, independent senior living at The Grandview, request your free brochure to get the scoop on amenities, floor plans, and so much more.
Back