Potomac Couple Eyes The Grandview to Plan Ahead
By Greg Alexander
April 18, 2023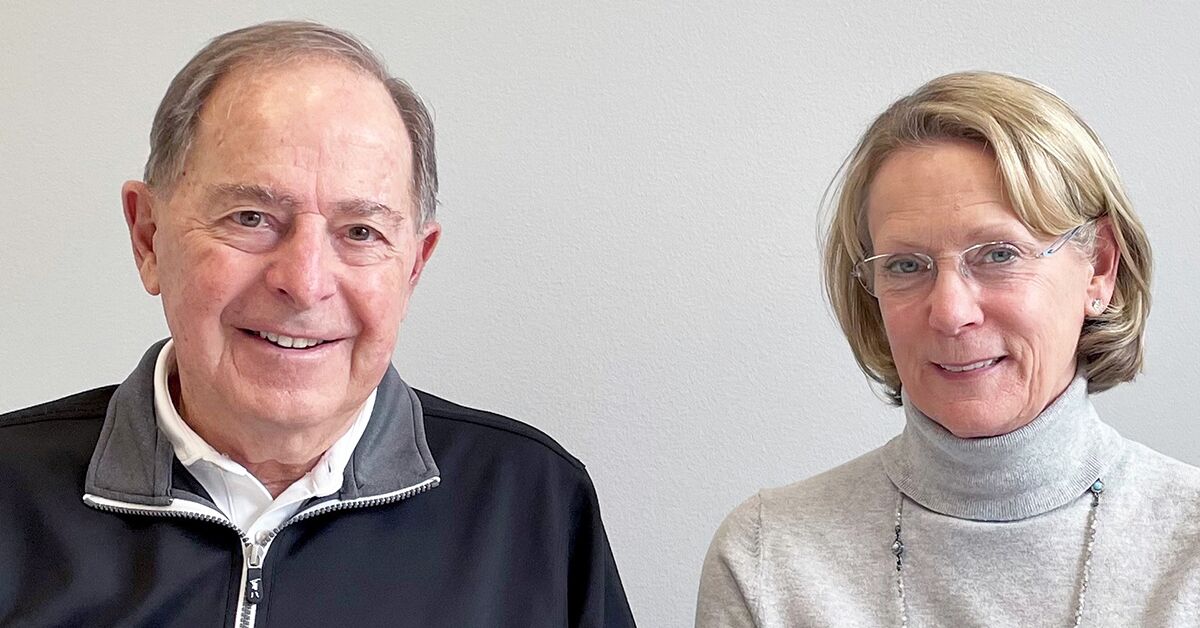 Although they're a few years away from wanting to sell their current residence in Potomac, Md., Don and Mary Ellen Tomasso are already considering their retirement living options - including The Grandview, an Erickson Senior Living community coming to Bethesda, Md.
"We didn't want our kids to have to deal with selling our house, so we thought it was best to start thinking ahead," Don explains. "We are still a few years away from wanting to move, so the fact that The Grandview is not built yet is actually a benefit for us. It gives us time to age in place where we are now while we get ready for the move to The Grandview."
Mary Ellen says that the couple's experience with their own parents was also a motivation.
"Don and I helped with the caretaking for both of our parents who lived out of state - his parents were in southern New Jersey and mine were in the Philadelphia area. Taking care of your parents from afar is difficult, and even though our children are local, we don't want them to feel obligated to take care of us," she says. "We don't want to tie our kids down; they have their own lives."
Mary Ellen appreciates that The Grandview is a continuing care retirement community; the master plan includes different levels of care on the same campus, if they are ever needed.
The perfect location
Forty years ago, the Tomassos moved to Maryland when Don started working at the Marriott headquarters in Bethesda - ironically the exact site where The Grandview will be built - and they can't imagine where they'd rather live.
"When we move to The Grandview, we won't have to change anything. We can keep our same church, dry cleaner, and grocery store, all familiar things," says Mary Ellen, who adds that the couple maintains a home in Ocean City, N.J., where they will continue to spend a great deal of time.
"The kids were young when we moved here, and now all five of our grandsons are here, so this is homebase. We have no interest in moving back to New Jersey or to Florida … this is home," says Don.
Priority list perks
The Tomassos first heard about The Grandview from a friend, who had already put her name on the community's priority list.
Priority list membership provides the opportunity to reserve the apartment home of your choice before the general public, and take advantage of special events, opportunities, and perks along the way.
"It seemed like a good idea to check it out and put down a $1,000 refundable deposit to join the priority list," Don says.
They have already begun attending priority list events, where they have met other potential residents of The Grandview. Mary Ellen says that at a recent event, they met someone who had also worked at the Marriott building, as well as other couples from this area.
"It seems that many of the prospective residents are like us, in that they are local and don't want to move far away," she says.
Next chapter
The Tomassos say that they plan on taking their time setting plans in motion for the move, as well as determining which apartment home design they select.
"We have narrowed it down to one that we really like with lots of natural light, but we are keeping our options open, as they may add additional home styles and layouts," says Mary Ellen.
Don says the fact that Erickson Senior Living is a Maryland-based company was important to him.
"They have several other communities in the area, so we know that they always have plenty of people to take care of us if we need it. In my opinion, Erickson also has a good reputation and is well capitalized. We didn't want to go with a company that just got into the senior living business and doesn't know what they are doing," he says.
He adds that another attraction was the fact that Erickson Senior Living has partnerships with organizations and companies that priority list members can tap into to help plan and execute their move, plus real estate companies that can help sell their existing home.
The couple will continue to stay active after they move. "As long as my body cooperates, I am going to continue playing golf," says Don. Mary Ellen says she also plays golf, but more for the fun of it.
"At The Grandview, the planned rooftop wine bar is also a draw for me," she laughs.
To learn more about affordable, independent senior living at The Grandview, request your free brochure to get the scoop on amenities, floor plans, and so much more.
Back