Members Enjoy the Perks of the Priority List
By Gregory J. Alexander
March 2, 2023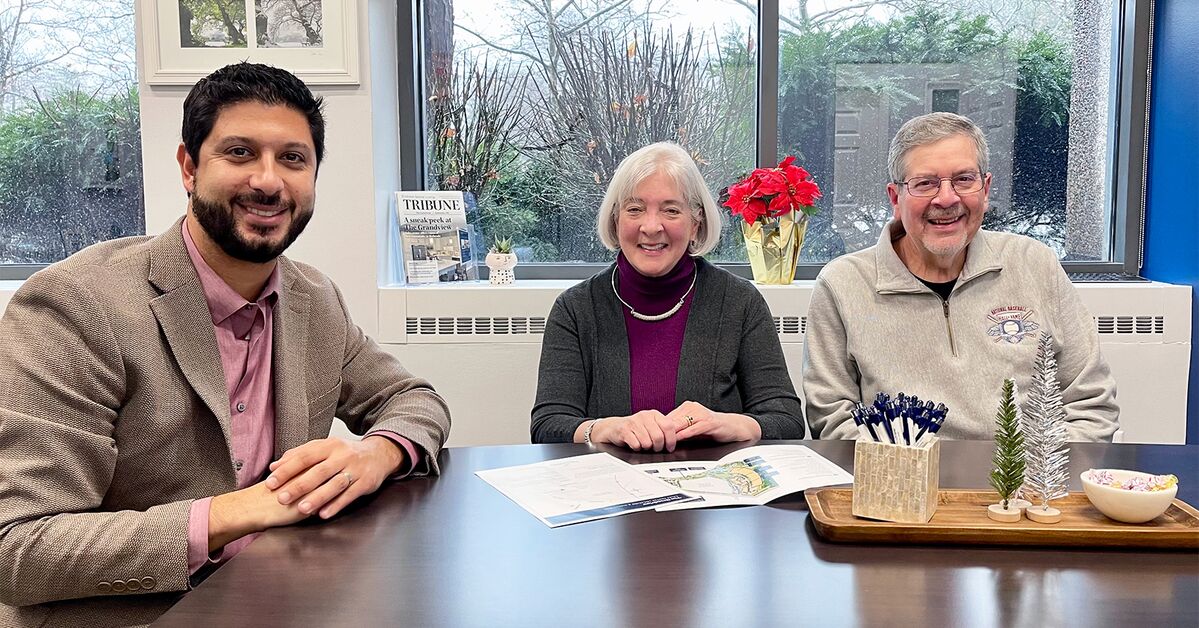 When Steve and Laura Lodge heard that the former Marriott headquarters in Bethesda, Md., would evolve into The Grandview, a new Erickson Senior Living community, they were elated.
"We got wind that it was going to become an Erickson Senior Living community. We were excited because the location is so great," says Laura.
They were familiar with Erickson Senior Living, as Steve's parents had lived at Riderwood, an Erickson community in Silver Spring, Md.
Quality care
"The staff at Riderwood is so nice--they treated my parents really well. We have a great feeling about Erickson," says Steve.
He explains how his dad's progression from independent living to assisted living was a seamless process because, as a continuing care retirement community, Riderwood has different levels of care all on site.
Eager to embrace a worry-free retirement, the Lodges joined The Grandview's priority list, which grants them right of first refusal on apartment homes as well as exclusive access to events and social occasions.
"I like that we will get first dibs on apartment home choice!" says Laura. "It's nice that we will get updates early, too. Plus, since the deposit is refundable, there is no risk."
"We knew that we wanted to downsize and stay in Bethesda, where we would be close to our two daughters. When we heard about The Grandview, it all just fell into place," adds Steve, who also liked that the timeframe for construction gave them plenty of time to plan their move.
Looking ahead, the couple is excited to take advantage of the community's array of amenities. Steve has his eye on the on-site bocce ball court, while both say the proximity to the Music Center at Strathmore is a real perk. 
Longtime connections
Wendy and Jeff Cossman of Potomac, Md., also have a longtime connection to Erickson Senior Living. Wendy explains that one of her sisters lives at Brooksby Village, an Erickson community in Peabody, Mass., and the other lived at Riderwood.
"She had a lot of medical issues and, unfortunately, passed away," Wendy recalls. "George Mishraky, sales director of The Grandview, was serving as the sales director of Riderwood at the time. He was so kind to my family."
Wendy and Mishraky kept in touch over the years. When plans for The Grandview were being finalized, he reached out to the couple.
"The timing was perfect for us. We have a big house and need to downsize, so the fact that we have a couple of years to prepare is great," Wendy says. "We've had friends move into condos, so we've learned how you can adapt to a smaller space. The Grandview will give us the space we need, along with numerous amenities and activities to make new friends."
After learning more about The Grandview, the Cossmans also joined the priority list.  "We are very healthy, active, and on the younger side, so getting on a path to a future move seemed like a good idea," says Jeff. "The location is perfect, as we will be close to our children and grandchildren. The new construction is also a draw."
The couple enjoys playing bridge and canasta, as well as traveling. Wendy is a dancer and a painter, while Jeff plays golf and is also an artist. They look forward to continuing these activities at The Grandview--and meeting other active, engaged residents.
Invest in your future at The Grandview. From top-notch amenities and activities to affordable, maintenance-free apartment homes, you'll enjoy living your retirement to the fullest. Request more information today!
Back