Tom Channon Appointed Executive Director of Ashby Ponds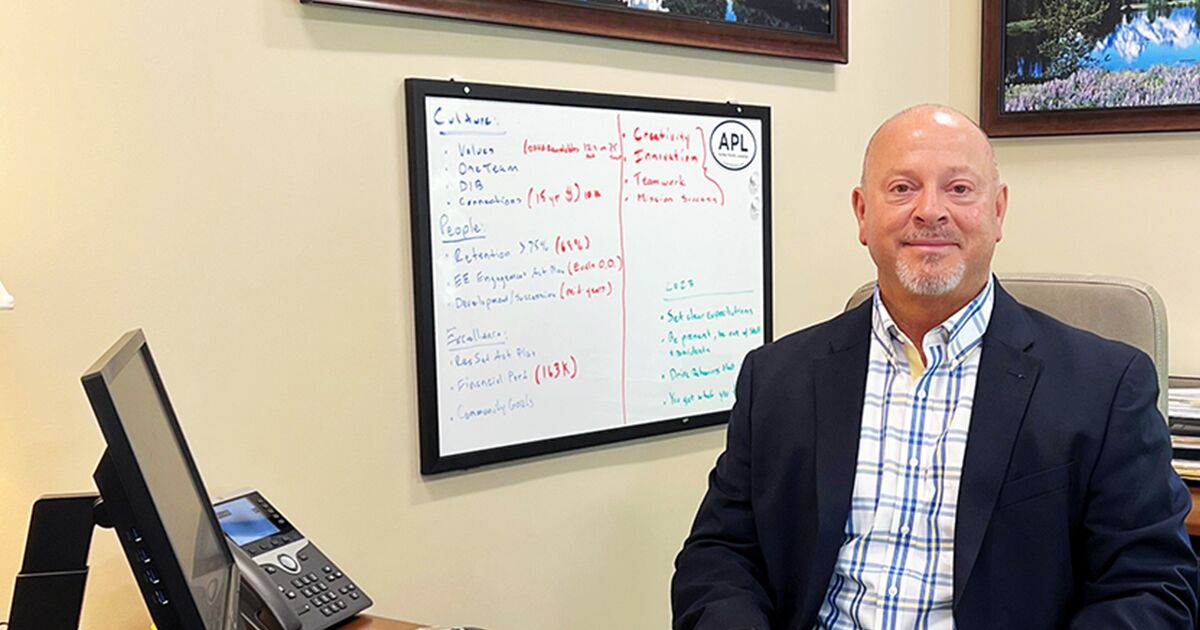 Ashby Ponds, the Erickson Senior Living community in Ashburn, Va., is pleased to announce the promotion of Tom Channon to executive director. 
Serving as the community's associate executive director since 2017, Channon is a dedicated and effective leader with a passion for connecting with others. And with over 25 years of Erickson Senior Living experience, he is poised to help the community continue to exceed expectations.
"I'm excited to use all that I've learned to lead Ashby Ponds into its new phase," he says. "We are transitioning from a growing community--nearing the completion of construction--to a thriving, ongoing community. I look forward to helping guide both residents and staff through the process of becoming a fully built-out community, using our collective innovation and creativity to make something truly unique."
Planting roots
A graduate of Virginia Tech, Channon was working as facilities manager for a local bank when he discovered Erickson Senior Living. A quick drive by the construction site for Greenspring, another Erickson Senior Living community in Springfield, Va., was all he needed to set his new career in motion.
 "Greenspring was being built two miles from where I lived," he says. "One day, I drove over, knocked on the door of the construction trailer, and applied for the position of facilities manager."
He was eager to embrace all of his new responsibilities. 
"In my position with the bank, I was responsible for the company's buildings, making sure they were functional," he explains. "But after coming to Greenspring, my mindset surrounding the role completely shifted. I came to realize that my job was not simply about maintaining buildings. Instead, it was my responsibility--as part of a larger team--to take care of residents."
Channon arrived at work each day with a renewed sense of purpose.
"I never looked back. Buildings are important and need to be maintained, but I found so much joy in providing residents with a wonderful place to live and flourish," he says.
Putting others first
Motivated by Erickson Senior Living's mission to help seniors live better lives, Channon was eager to advance his career at Ashby Ponds as director of general services. He joined the community just prior to its opening in 2008, an exciting time.
"As the director of general services, I spent most of my time working directly with residents, learning about what was important to them. I discovered it's the little things that make a difference," he says. "And because general services works with every department within the community, I learned what was important to my coworkers as well." 
Looking ahead
Channon notes that his experience in general services provided a rich training ground for his position as associate executive director--and his new role as executive director.
"Now, serving at this level, I have a better understanding of what people need to be successful," he explains. 
Channon believes the strong relationships he's developed with residents and staff over the years will also benefit his new role as executive director. 
"Open communication generates feedback that ensures we are delivering what our residents and staff need," he says. "Talking with community members, whether joining residents for dinner or engaging in daily conversations with employees, has become one of my favorite parts of my job."
With decades of knowledge and experience behind him, Channon is ready to take on all that 2024 
will bring. 
"This coming year, we will open our last two residence buildings and begin the expansion of Maple Grove, our continuing care neighborhood," he says. "We will also open our last restaurant, the Black Rock Bistro, while starting renovations on our very first restaurant, the Robin's Nest Cafe." 
Some of the community's first residence buildings will receive upgrades, as well.
"Erickson Senior Living invests in its communities, looking for ways to stay ahead of industry-leading trends. Ashby Ponds isn't getting any younger, but that doesn't mean we can't maintain a modern feel!" says Channon, with a laugh. "What really makes Ashby Ponds special is our people. Everyone is dedicated to helping residents determine how they are going to spend their time here, flourishing in the prime of their life."
A family man
When he's not busy at work, Channon enjoys spending time with his two daughters: Faith, a student at George Mason University, and Chloe, a teacher in nearby Fauquier County--who recently made him a first-time grandfather. 
He also finds any opportunity to go outdoors, holds a blue belt in Brazilian jujitsu, and indulges in his love of reading.
To learn more about affordable, independent senior living at Ashby Ponds, request your free brochure to get the scoop on amenities, floor plans, and so much more.
Back