Amenities and Activities at Ashby Ponds
Ashby Ponds is the premier senior living community in Loudoun County, Virginia! Here, you gain more than a stylish, maintenance-free apartment home—you gain a whole community filled with amenities, activities, and services.
Amenities and Services
Enjoy all the perks of an exclusive resort, right at your fingertips! Amenities like the fitness center, pool, and restaurants are just a short, indoor stroll from your apartment home. Bad weather will never again put a damper on your day.
See our photo gallery.
Signature Dining
Like you, we take food and dining seriously. 
Ashby Ponds features seven unique dining experiences, including 1912 Restaurant, The Acorn Deli, and The Robin's Nest Cafe. You'll enjoy a changing menu of delicious, chef-prepared specialties.
See a sample menu and details about the Signature Dining program. 
Learn More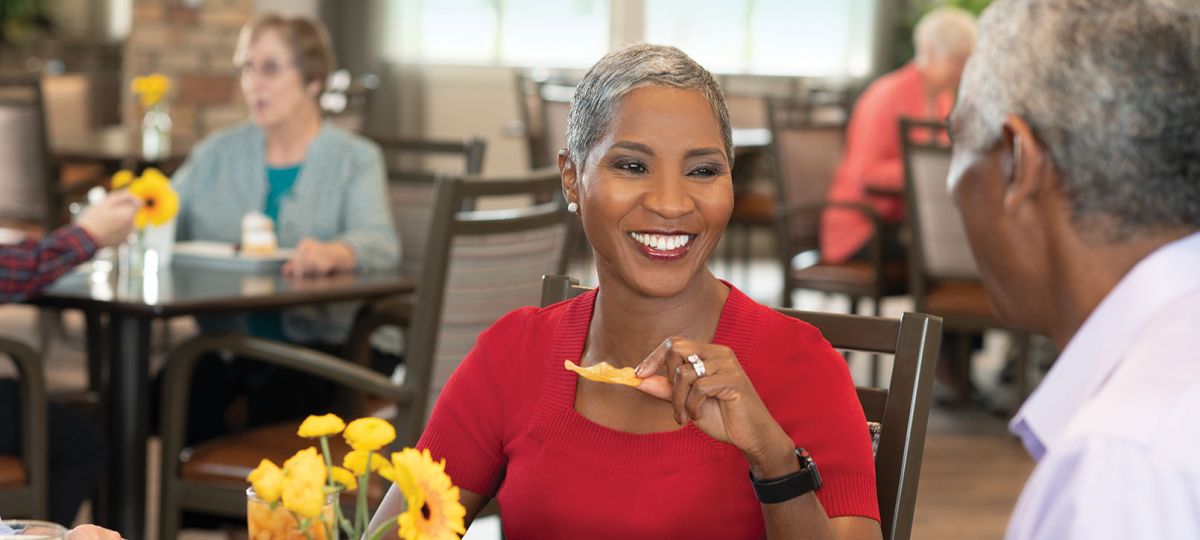 Clubs and Activities
Travel, learn a new language, or volunteer for a great cause! Clubs, classes, and activities are led by residents who are experts in their fields—from college professors to master gardeners to artists and writers.
Tai chi
Veterans group
Gardening
Yoga
Wii bowling
Bridge
Art club
Trips and travel club
Health and Well-Being
Experience the ease of an on-site medical center staffed by health care professionals who specialize in senior care. Should you ever need additional support, Ashby Ponds offers multiple levels of care on site.
View Services