Retire Your Worries at Ashby Ponds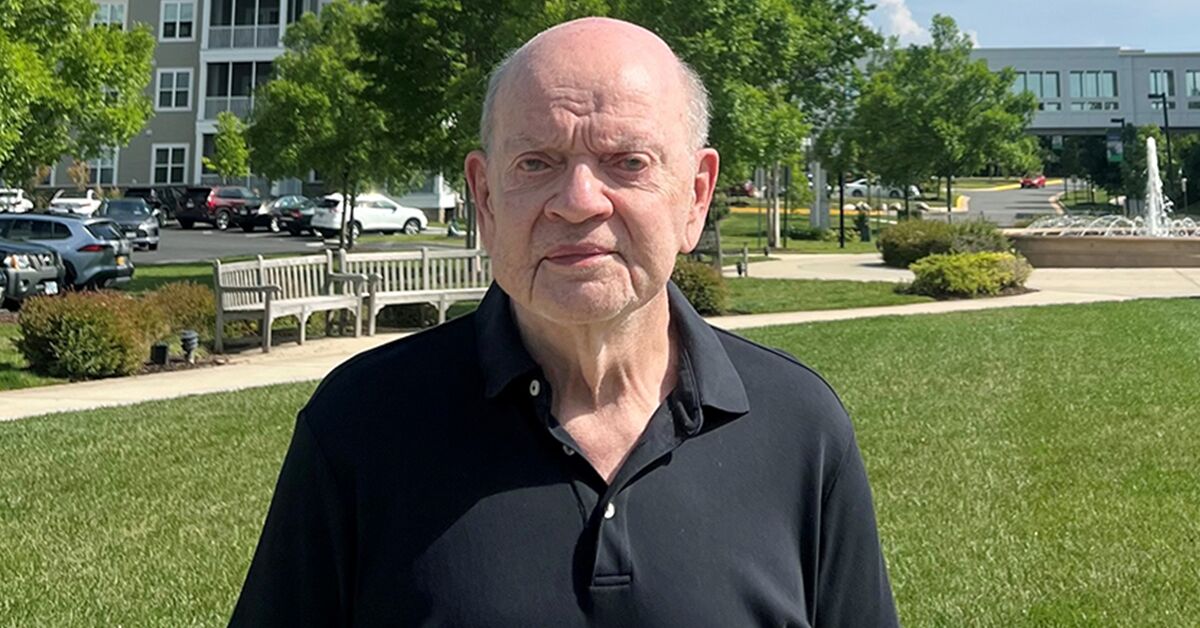 "Prior to moving to Ashby Ponds, we did an extensive financial comparison of all the continuing care retirement communities (CCRCs) in the area," says Charles Duggan, who moved to the Erickson Senior Living community in Ashburn, Va., with his wife Eileen.  
"After doing our research, it was clear that Ashby Ponds offers the best value," he adds.
Now, thanks to a 90% refundable entrance deposit* that provides peace of mind, top-notch amenities that create high value, and a predictable monthly service package that helps residents manage their budgets with ease, Charles and Eileen are enjoying a financially secure retirement.
Predictability matters
"The heart of Ashby Ponds' financial structure is our industry-leading 90% refundable entrance deposit - if or when you leave the community, your deposit will be returned to you or your beneficiaries," says Sales Director Elizabeth Dunwoody.
And the community's Home for Life promise - made possible through the Benevolent Care Fund that provides assistance to residents who, through no fault of their own, outlive their resources - reassures residents that they will be taken care of.
"The 90% refundable deposit is impressive," notes Charles. "We know that we're set up for success."
A monthly service package, which covers the costs of heating and air conditioning; most utilities except cell service; a chosen meal plan at on-site restaurants; maintenance, including repair and replacement of appliances; and more, is also part of the community's financial structure.
Residents also enjoy access to top-notch amenities and 200-plus resident-run activities at no extra cost to them.
"The amenities really contribute to Ashby Ponds' value," says Charles. "There are two fitness and aquatics centers offering 35 classes per week and nine restaurants serving up made-to-order meals."
Like the Duggans, Charles "Chuck" and Glenna Paukstis did their research before deciding to move to Ashby Ponds in 2017 from Michigan.
"We'd never lived anywhere other than Michigan, but we wanted to be closer to our daughter Sarah and her family," says Chuck, a retired certified public accountant.  
After visiting a handful of CCRCs in the area, it was time to crunch the numbers.
Crunching the numbers
"I made a spreadsheet projecting out costs for five and ten years," he notes. "In doing so, it was clear that not only was Ashby Ponds affordable, but there were many financial benefits of living here. One of the biggest advantages of the monthly service package is the ability to plan financially. You know exactly what your bill will be - there are no surprises."
Ashby Ponds' fee-for-service model was another draw. Residents pay only for the services they currently want or need, as opposed to a life care model that requires upfront payment for services you may never need.
"We have a medical center on site, which residents can use for primary care or even something as small as a flu shot," notes Dunwoody. "And if your needs change, there are also multiple levels of care in our continuing care neighborhood. The best part is, you only pay for these services if and when you need them."  
Investing in the future
"The unbeatable amenities and services right outside our door definitely add to the high value too," says Chuck. "There is always something going on here that we can get involved with. That was not true at all the other communities we visited."
With a current $4 billion expansion plan and $450 million investment to update existing communities, Erickson Senior Living continues to increase value for all residents.
At Ashby Ponds, funds were used to enhance the popular Concerts on the Green series, install new dog park equipment, and purchase new signage for the lush walking trails across campus.
"And when Harper Mill, our newest residence building, opens in 2024, over 100 new residents will be able to enjoy an active, maintenance-free lifestyle," notes Dunwoody. "Without chores like lawn care and snow removal, you have more time to do what you love."
You've earned it!
You've worked hard to save and plan for a financially stable retirement. For people like Chuck and Glenna, Ashby Ponds makes it easier to enjoy this next chapter.
"Everything has worked out well for us," says Chuck. "We are very pleased that we moved to Ashby Ponds. As we've heard from other residents, and as we believe ourselves, moving here is the best gift we can give our children."
Invest in your future self at Ashby Ponds. From top-notch amenities to affordable, maintenance-free apartment homes, you are sure to live your retirement to the fullest. Request more information today!
*As per the Residence and Care Agreement.
Back