Moving To Ashby Ponds Makes Great Financial Sense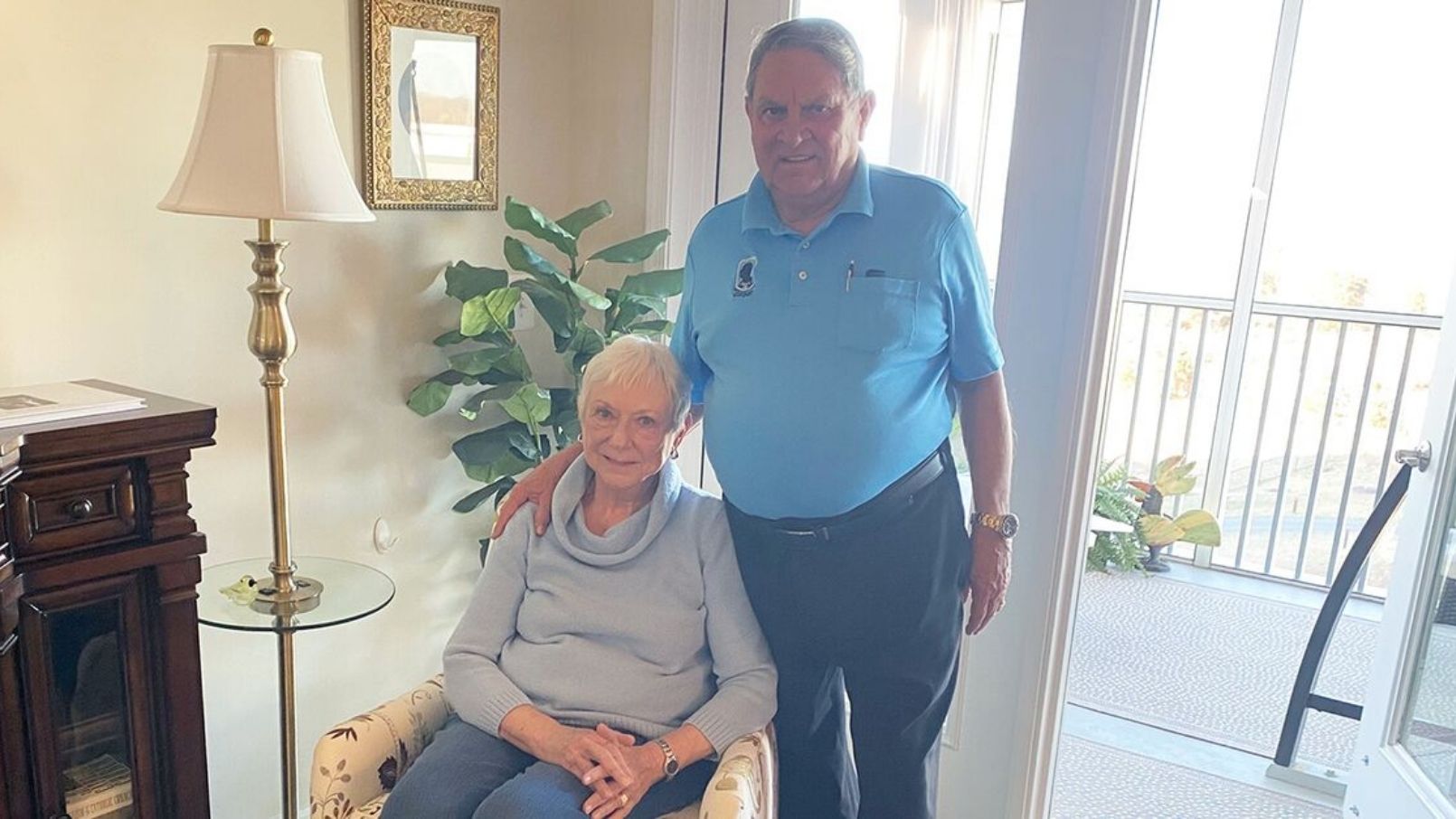 "I am absolutely convinced that moving to Ashby Ponds was the best value for our investment," says resident Charles Duggan, who lives at the Erickson Senior Living community in Ashburn, Va., with his wife Eileen. "This is clearly the best financial decision we've made, and it's turned out to be the best social decision we've made too."
The Duggans enjoy the numerous benefits that come with making the sound, financial decision to move to Ashby Ponds. By providing an industry-leading 90% refundable entrance deposit*, a comprehensive monthly service package, and a host of services and amenities, residents are able to balance their budgets with ease and confidence.
Financial sense
Conducting their due diligence, Charles and Eileen looked at ten different retirement communities before choosing Ashby Ponds.
"We did a hard analysis of our top choices," says Charles. "We put together a financial spreadsheet comparing the size of the apartment home we wanted, the purchase amount, the refund percentage, the first- and second-person fees, and the monthly totals. It became clear that Ashby Ponds was a financial bargain."
The predictable monthly service package was a real draw for the Duggans. The monthly service package covers the costs of utilities, including telephone and internet; maintenance, including repairs and replacements; 24-hour security and emergency response; scheduled shuttle service; trash and recycling collection; basic cable television; professional landscaping; and more.
'Fantastic' benefits
Gene Rainville, a member of the Ashby Ponds resident advisory council and liaison to the finance committee, also found the monthly service package appealing. "I strongly believe we are getting a good value for our money. The monthly service package allows for confidence in budgeting. The financial benefits are fantastic. Knowing that someone will come to our apartment home to take care of any problems adds to the worry-free environment."
"The eight restaurants provide good, quality meals," adds Gene. The package also includes flexible meal plan options that give residents the opportunity to dine in the community's on-site restaurants, making it easy to eat healthy or satisfy a craving for something savory.
Ashby Ponds residents enjoy high value for price paid - in the form of numerous activities and services, which are hallmarks of the Erickson Senior Living experience.
"Residents gain more than just an apartment home," says Sales Director Holly Henderson. "They gain a whole community filled with opportunities and amenities to explore."
The community's amenities include Farmwell Hall, which accommodates religious services as well as larger community gatherings; a new state-of-the-art fitness center with pool; medical center; and a performing arts theater. Plus, there are more than 200 resident-run clubs and activities, providing a wealth of opportunities to meet like-minded friends.
"These amenities enhance the quality of life for residents," says Gene. "I am a member of the garden club and chair of the garden club committee. I enjoy making things in the woodworking shop, and I like attending theater events so I can appreciate the talent within our community."
Peace of mind
At the heart of Ashby Ponds' financial structure is the 90% refundable entrance deposit. For many residents, knowing that up to 90% of their deposit can be returned to them or their beneficiaries in the future is priceless.
Ashby Ponds residents also relish the peace of mind that comes with knowing they have a home for life, thanks to the Benevolent Care Fund. The fund acts as a safeguard for residents who, despite careful planning, find they may outlive their savings. 
Ashby Ponds' approach to caring for residents' well-being, now and in the future, is what fosters peace of mind and creates a true sense of community.
Taking the first step
Thanks to Erickson Senior Living's financial stability, the Ashby Ponds' sales office is busy each day, meeting with people interested in a worry-free future at the sought-after community.
"We offer a wide range of floor plan designs to meet different budgets," says Henderson. "Because of the high quality of services Ashby Ponds provides, people might worry that it's very expensive here. But the reality is we have a range of options to meet a variety of budgets."
Further boosting the demand for the community's offerings is the strong real estate market.
"The entire D.C.-area housing market is currently experiencing the lowest inventory ever recorded," says Henderson. "It's just one more reason why demand for the Ashby Ponds lifestyle is at an all-time high.
She adds, "I encourage anyone wishing to learn more about our vibrant, financially secure community to schedule a pressure-free visit this summer."
To learn more about affordable, independent senior living at Ashby Ponds, request your free brochure to get the scoop on amenities, floor plans, and so much more.
*As per the Residence and Care Agreement.
Back