Ashby Ponds' Tight-Knit Community Fosters Meaningful Connections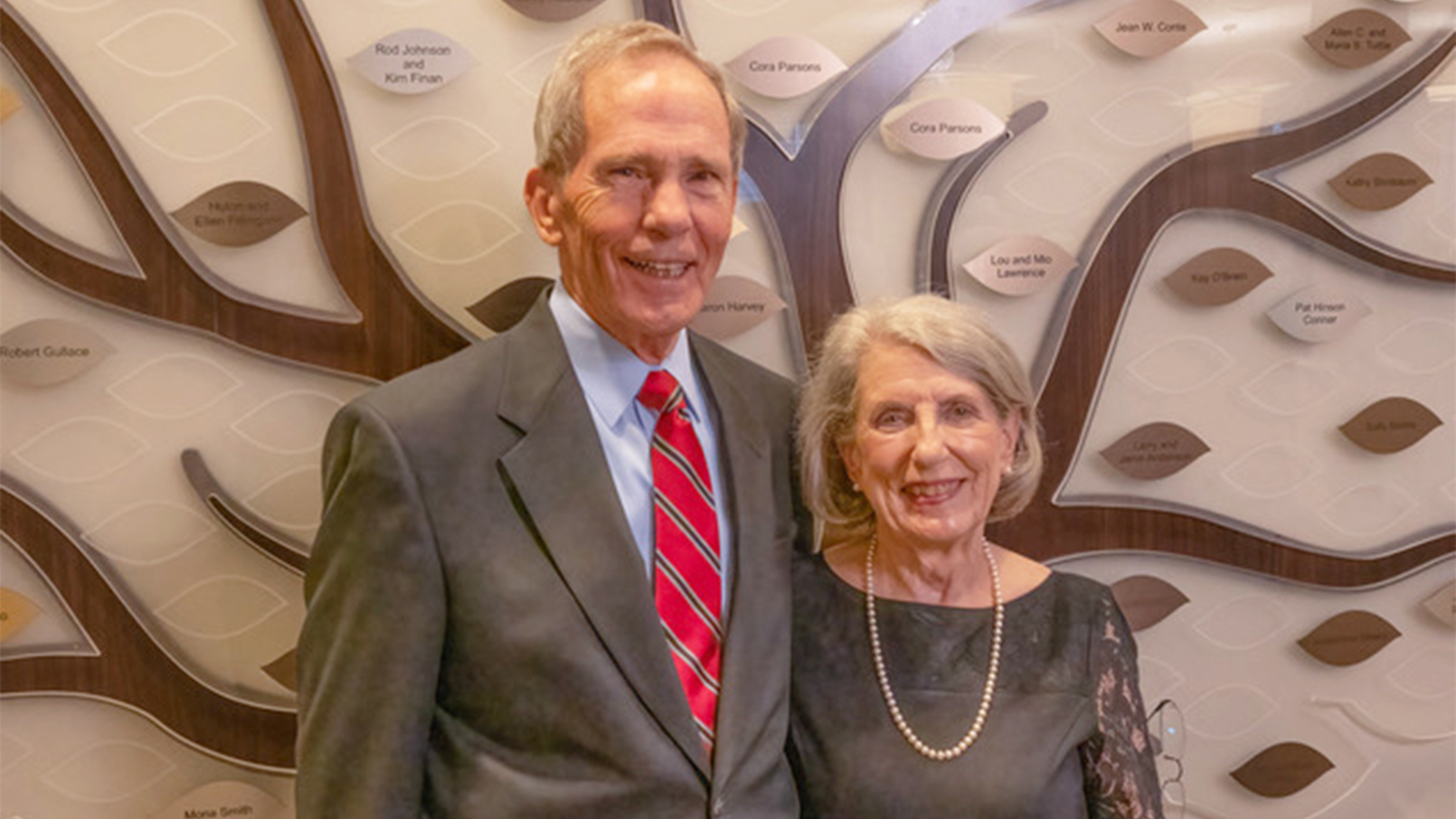 According to a recent article in Psychology Today, doctors report that, as you age, socializing not only fights feelings of loneliness, but it sharpens memory and cognitive skills, increases happiness and well-being, and can even help foster longevity.
Dr. Matt Narrett, chief medical officer at Erickson Senior Living, couldn't agree more.
"Having enjoyable social connections is an important, yet often overlooked, aspect of personal health and well-being," says Narrett. "From a robust calendar of events and dozens of clubs to sharing a meal together with friends, our communities are designed to maximize social engagement opportunities."
At Ashby Ponds, an Erickson Senior Living community in Ashburn, Va., residents thrive on interacting with their neighbors - whether in passing or at the numerous classes and activities on campus.
Taking the initiative
Stan and Penny Russell, true social butterflies, were excited to expand their circle of friends when they moved to Ashby Ponds in November 2021.
And as th first residents to move into Hamilton Way, the Russells decided to take some initiative.
"We didn't know anyone when we moved in," says Stan. "I became the building captain, making it a point to go around and meet people as they moved in. Once our numbers grew, I sent out invitations for a happy hour. We started out with 25, but just last week, we had a gathering with over 100 people. It all came from not being afraid to reach out!"
But that was just the beginning for Penny and Stan.
"Then, we got creative by printing out cards with our contact information," explains Stan. "When we met new people, we gave out the cards and asked them to give us a call. We found everyone to be open and friendly. There are so many people here that if you meet up and don't mesh, that's okay too. Everyone comes from different backgrounds, but the friendliness is clear."
Stan notes that it's an educational and humbling experience to meet such diverse people later in life.
"The relationships you make with others is one of the joys of living at Ashby Ponds," says Stan. "Too many people are hesitant to leave where they have lived for 40-plus years, and rightfully so, but it's not until you live here that you realize how much broader your horizons can be."
Busy bees, too
In addition to putting their outgoing personalities to good use, the Russells involved themselves in a wide variety of activities.
Penny enjoys playing in a bridge group, participating in a book club and watercolor painting classes, and attending the strength and balance classes at the fitness center. She also started a popular women's monthly coffee meeting.
"I was impressed with the philanthropy committee, so I joined right away," says Stan. "There are so many opportunities to meet folks if you get involved! I attend a Current Issues group that meets twice a month and I'm a member of the photography club. Like Penny, I exercise regularly at the fitness center. I also participate in a men's coffee group and a men's Bible study."
Together, the couple visits a local church, plays bocce, and plans social events for their neighbors in Hamilton Way.
Support system
Most of all, the Russells appreciate the support system they've built since becoming active in the Ashby Ponds community.
"We have a team on each floor of Hamilton Way, comprised of two to three people, who are responsible for welcoming new residents and ensuring the welfare of everyone," says Stan. "If there's a need, big or little, we reach out to help in any way necessary. We really take care of each other."
Stan looks at these social connections as peace of mind for residents' family members.
"We also connect with each other's families," he says, "which is especially important for our single neighbors. There have been times when I've been in contact with family members. We see their loved ones more frequently, so we are able and willing to reach out and help, if needed."
"The Ashby Ponds community truly cares for one another like family," says Resident Life Director Faith Edwards. "The clubs and activities promote socialization and personal connections, but living together - regardless of your amount of engagement - means that you are always surrounded by people who care for your well-being."
Invest in your future self at Ashby Ponds. From top-notch amenities to affordable, maintenance-free apartment homes, you are sure to live your retirement to the fullest. Request more information today!
Back