Ashby Ponds Staff Members Share a Commitment to Care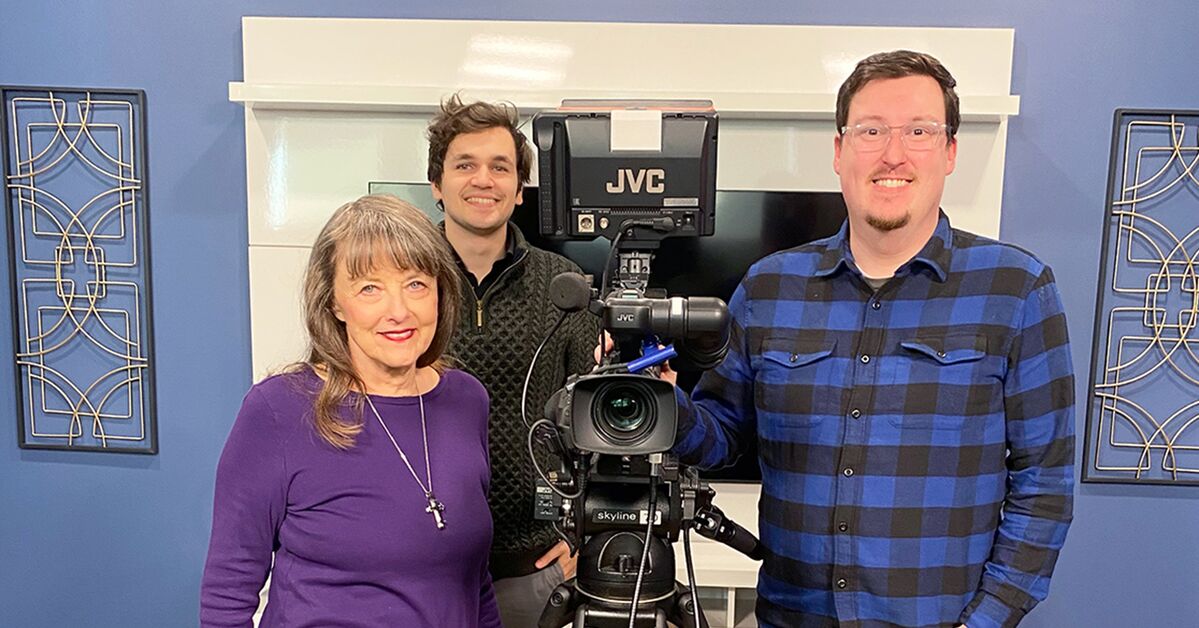 Ashby Ponds, the Erickson Senior Living community in Ashburn, Va., was nominated a "Top Workplace" by The Washington Post in 2020. Three years later, the community continues to shine as an employer that promotes relationship building and career growth.
And many Ashby Ponds residents, just like Alicia Loudis Sommers, would agree.
"My husband Bill and I have lived at Ashby Ponds for five years," says Alicia. "The staff members are genuinely interested in the well-being and lives of residents, and vice versa. We appreciate the mutual respect that acts as a foundation of our wonderful relationships. Our skilled staff members work hard to make Ashby Ponds safe and enjoyable!"
Ashby Ponds employees love their jobs - and continue to advance their career with Erickson Senior Living - because of the supportive work environment that offers opportunities for professional and personal growth.
Sales Associate Alexander Myers says that his career advancement contributes greatly to his job satisfaction.
"I started out as a bartender, and then I served as a restaurant manager before joining the sales team," explains Myers. "Erickson Senior Living strives to promote from within, which allows us to take on new challenges. But the best, most fulfilling part of my job is witnessing the positive impact that Ashby Ponds' engaging, vibrant lifestyle has on people."
Philanthropy Manager Elisabeth Longworth, who has been working at Ashby Ponds for 11 years, shares the same sentiment.
"Erickson Senior Living and my supervisors are very supportive of my growth and development," she says. "I'm lucky! My job allows me to work closely with residents, so I get to build and enjoy strong bonds with them. You grow to care a great deal about the people you serve, and in turn, they care a great deal about you. It's a warm place to come to work each day."
Best in the business
Erickson Senior Living and its national network of communities strive to hire, retain, and promote the best of the best to provide an excellent resident experience.
"Senior living should be considered a destination for career-driven people who possess a passion for serving others," notes Alan Butler, CEO of Erickson Senior Living. "We continue to innovate and train our workforce because the services we offer to residents are only as good as the people who provide them."
As a result, Ashby Ponds residents enjoy a true maintenance-free lifestyle with plenty of opportunities for socialization, allowing them to live retirement to the fullest.
"I have never met an Ashby Ponds staff member who is not eager to assist a resident - both inside and outside of their job requirements," says resident Benjamin Pratt. "They smile as they do their work with professionalism and respect. Their roles grace each resident with dignity and independence."
Making a difference
Kate Jacobs, an active member of the Ashby Ponds TV studio, is another resident who appreciates the significant impact that staff members have made on her life.
"The staff members who record shows make it possible for me to produce a television series, which includes interviews with residents and staff, on various aspects of diversity," she says. "They also provide the technological support that enables a preacher, like me, to record worship services and present at events with speakers."
Kate is also grateful for the day-to-day work that other employees perform to keep the community running smoothly, such as serving residents at restaurants, hosting exercise classes in the fitness center, tending to maintenance issues, and landscaping the 132-acre campus.
"There is so much to be thankful for at Ashby Ponds," says Kate. "When I moved here three and a half years ago, I immediately thought, 'This is the best place I've ever lived.' At this time in my life, it's such a blessing to be surrounded by so many people who are constantly looking out for me."
Lasting impact
The intergenerational bonds between residents and staff are just one of many reasons why Ashby Ponds continues to grow in popularity - both as a home and as an employer.
Looking back on a recent dinner event in support of the Benevolent Care Fund, Alicia has nothing but amazing things to say about the evening, which showcased the bonds between staff and residents.
"The philanthropy team organized the event with our wonderful dining services staff," she says. "Together, staff and residents had a great time with much shared laughter. The dinner highlighted how both staff and residents make a difference in each other's lives."
Invest in your future self at Ashby Ponds. From top-notch amenities to affordable, maintenance-free apartment homes, you are sure to live your retirement to the fullest. Request more information today!
Back