Ashby Ponds Recognized in Senior Housing News Architecture & Design Awards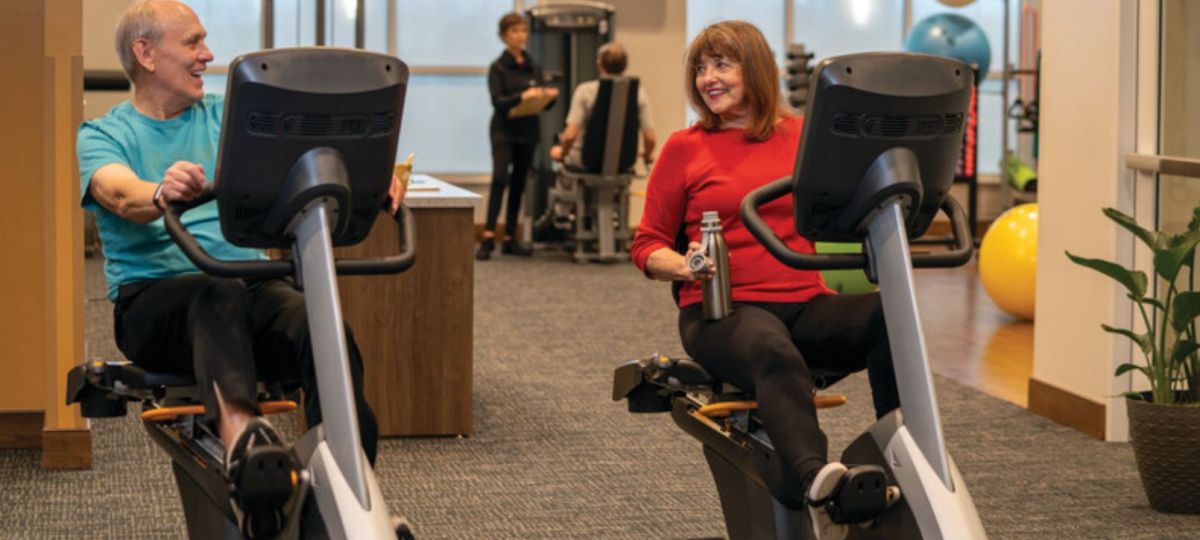 Ashby Ponds, an Erickson Senior Living-managed community, won second place in the Wellness: Health and Fitness Category in the 2022 Senior Housing News Architecture & Design Awards.
According to the publication, communities across the country and globe submitted new construction and renovation projects this year, vying for top honors across 15 categories.
"Our SHNA participants continue to push the envelope of senior living architecture and design each year," said George Yedinak, founder of Senior Housing News. "The 2022 SHNA winners demonstrate bold creativity and execution that has set a new precedent for senior living architecture and design in a rapidly transforming industry.
Residents will find state-of-the-art equipment in the Ashby Ponds fitness centers. Residents can also enjoy swimming pools and a full-sized, regulation pickleball court.
"Ashby Ponds' state-of-the-art fitness and aquatics centers offer a full range of modern equipment for our residents," said Ashby Ponds Executive Director Will Nance. "Health and well-being are essential to our residents, and we are honored to be recognized for serving the needs of both our current and future residents in the Wellness category."
To learn more about affordable, independent senior living at Ashby Ponds, request your free brochure to get the scoop on amenities, floor plans, and so much more.
Back