Ashby Ponds Celebrates Its 15th Anniversary!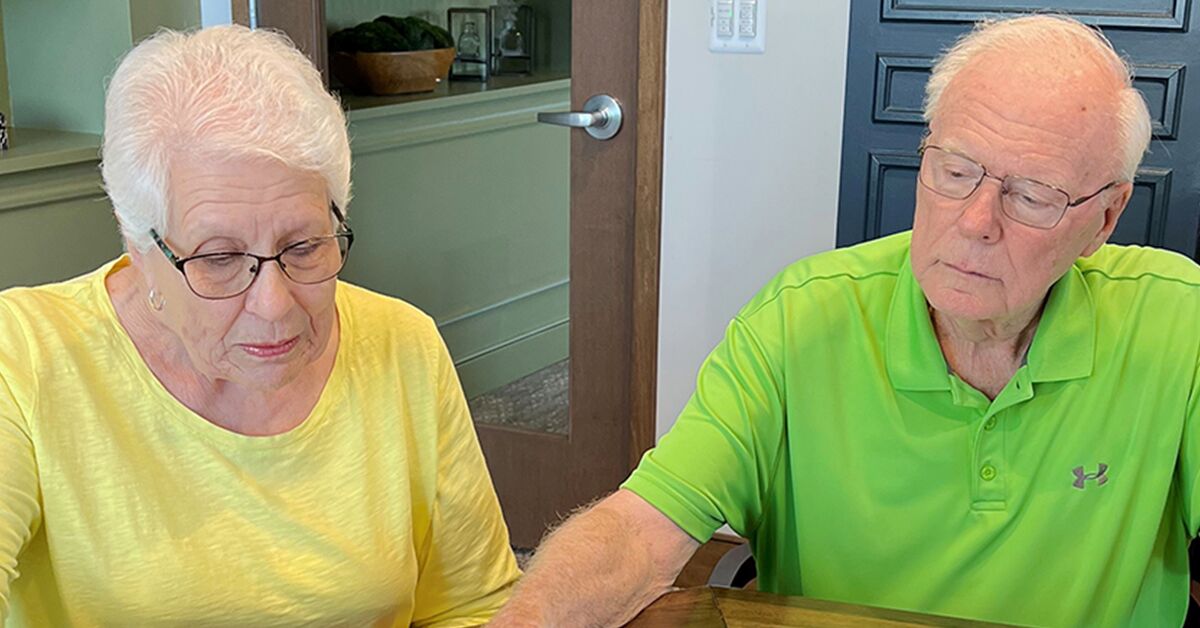 Ashby Ponds, the Erickson Senior Living community in Ashburn, Va., is celebrating its fifteenth anniversary!
"Everyone is looking forward to celebrating this milestone, and residents are excited for many, many more years of living life to the fullest at Ashby Ponds," says Executive Director Tom Channon.
Anniversary festivities begin on September 5 with a Town Hall, where all "pioneer" residents and staff - the first to live and work at the community - will be recognized.
"When looking back on the last 15 years, what stands out the most are the people," adds Channon. "They are the reason why our community's so vibrant, so it's only right to acknowledge them."
A week of fun
The Town Hall kicks off a week full of celebrations, including the Founders Breakfast - a tradition that started at the community's fifth anniversary. Every five years, pioneer residents and staff gather for a breakfast buffet and reminisce on years past.
Other events include the premiere of a feature film produced by Ashby Ponds' audio-visual team on the community's history; a dinner, cocktail party, and dance with music provided by the popular Loudoun Jazz Ensemble; and the creation of a time capsule.
All of the activities were organized by the 15th Anniversary Planning Committee, comprised of both residents and staff.
"Our goal was to plan activities that recognize our past and celebrate our future," says Community Resource Manager Faith Edwards. "And all of these wonderful events are the result of the hard work and dedication of our committee members."
Celebrating from the start
Thomas and Julia Ferguson, two of Ashby Ponds' pioneer residents, are excited to celebrate the community they've called home since 2008. The couple moved from their single-family house in Centreville, Va., to embrace the active, engaging lifestyle.
"Even after 15 years, our calendar is still filled with activities, whether it's processing books for the library, going to the fitness center, participating in the Spring Olympics, playing Rummikub with neighbors, or enjoying a meal at the Blue Sky Restaurant with old and new friends," says Julia. "In fact, we didn't even realize 15 years had passed!"
"We still think that moving to Ashby Ponds, with its beautiful campus, wonderful restaurants, and over 200 clubs and activities, is the best choice we ever made," notes Thomas. "And we continue to highly recommend it to others!"
Planned to perfection
Kay Beck, who moved to Ashby Ponds in 2015 from Ocean Pines, Md., to be closer to her children, serves on the 15th Anniversary Planning Committee.
"My neighbors and my active lifestyle keep me going. And isn't that a wonderful thing to say at 86!" says Kay, with a laugh. "What has stood out to me the most, over the eight years since I moved, is the friendly atmosphere between residents and staff. We are truly a family."
Wanting to give back to the community that she is proud to call home, Kay volunteered for both the dining and entertainment subcommittees.
"I wanted to share my enthusiasm for Ashby Ponds. I hope that my input contributes to the success of our anniversary celebration," she says.
Like Kay, Tom and Betty McFarlane serve on the 15th Anniversary Planning Committee, bringing a new perspective.
"We moved here in 2021. Tom and I are humbled to have been asked to join the committee," says Betty. "We've loved hearing stories from pioneer residents."
Seeking a safe, secure environment surrounded by people with similar interests, the McFarlanes found exactly what they were looking for at Ashby Ponds.  
"The quantity and diversity of the activities here have exceeded our expectations," says Tom. "We quickly realized that our challenge would not be selecting which activities to join, but rather managing our free time in order to enjoy everything!"
A bright future
The weeklong anniversary celebration recognizes the community's past and also hints at what's to come.
Next year's opening of Harper's Mill, a brand-new residential building, will bring state-of-the-art amenities such as an outdoor sports court, a golf simulator, and archery range, serving as a testament to Ashby Ponds' ongoing commitment to residents' well-being.
"Anniversaries are important milestones that should be celebrated. Remembering the past ensures that the future benefits from what came before," says Betty.
Looking ahead, Tom's advice to people considering a move to Ashby Ponds is: "Don't wait! Come and enjoy a dynamic environment that will enhance your well-being. It's a fun place to live."
To learn more about affordable, independent senior living at Ashby Ponds, request your free brochure to get the scoop on amenities, floor plans, and so much more.
 
 
Back