Erickson Senior Living Residents Celebrate Freedom to Spend Time on What They Enjoy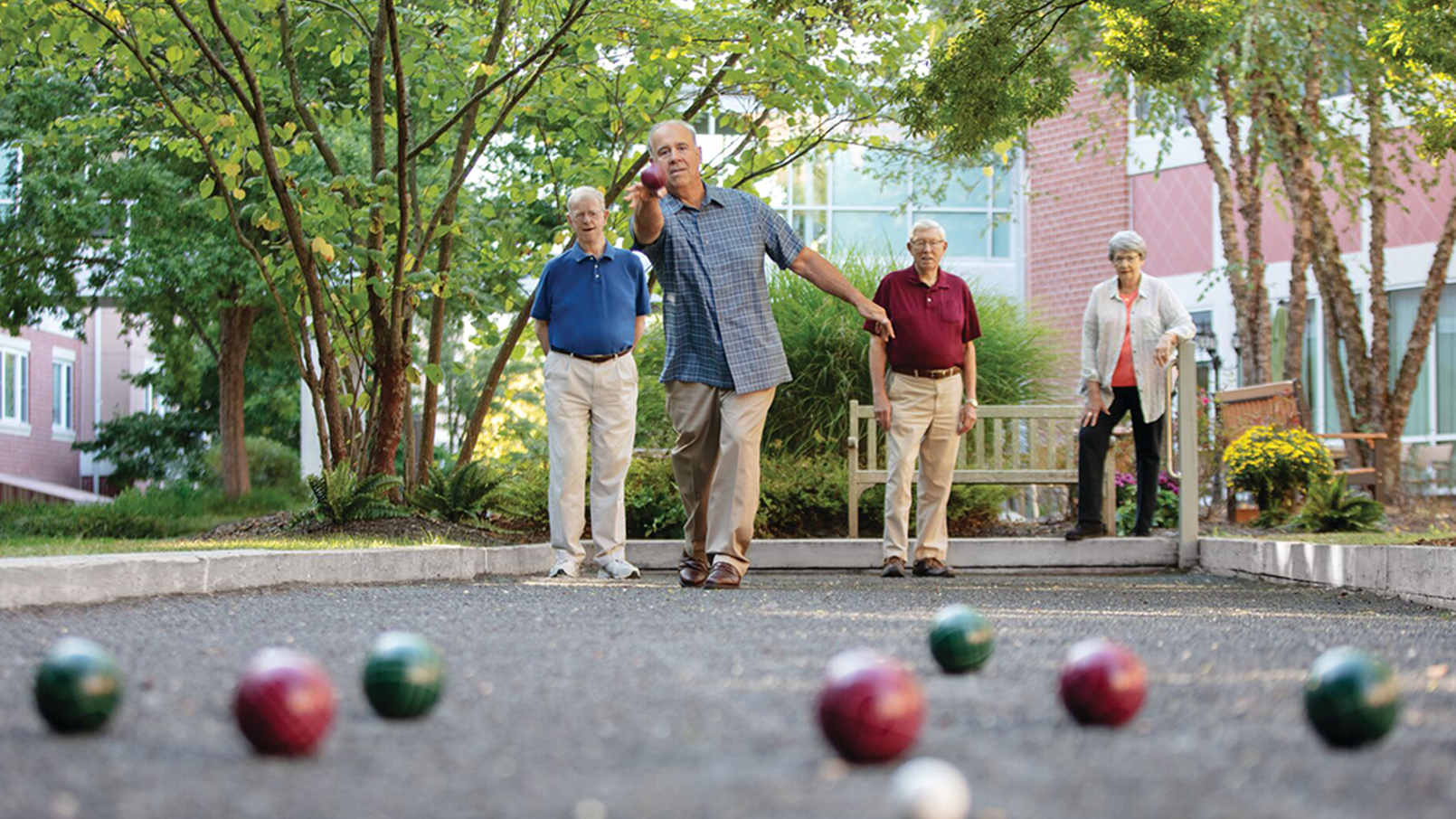 For many, summertime brings a renewed sense of freedom - to explore, unwind, and recharge with family and friends. Fortunately, for residents at Erickson Senior Living communities, these opportunities to enjoy a vibrant retirement are available year-round.
We recently spoke with Debra Doyle, chief operating officer of Erickson Senior Living, about how the distinctive, active lifestyle at its continuing care retirement communities help residents make the most of their independence.
Q: How do Erickson Senior Living communities provide residents with greater freedom?
A: Our residents have worked hard throughout their lives, and they look forward to a retirement filled with new possibilities to pursue the activities they enjoy most.
Choosing an Erickson Senior Living community allows residents to lift the burdens of home ownership, from costly maintenance expenses to the stress over who will perform unexpected repairs after a storm.
s a result, they have more time to enjoy convenient access to amenities, such as swimming pools and walking trails, a variety of restaurants serving delicious meals, and on-site health and well-being offerings like a fitness center.
Our residents have more space in their lives for the things they want to do, rather than the things they have to do. Isn't that what freedom is all about?
Q: At Erickson Senior Living communities, you often see residents spending time with one another or hosting family members in their apartment homes. What makes these connections such a valuable part of community life?
A: As I travel to Erickson Senior Living communities across the country, it always puts a smile on my face to see residents engaged in fun activities or simply having a cup of coffee with a friend. They are making the most of all we have to offer, in contrast to older adults who are isolated in their homes.
We, very intentionally, design and operate Erickson Senior Living communities with these important social connections in mind.
Residents can watch a sporting event in one of our pubs, take a group exercise class in the fitness center, or enjoy a concert with their fellow neighbors in a performance hall. There truly is something for everyone.
Q: Many groups, clubs, and service organizations at each community are resident-created and run. Why do residents value this freedom?
A: This is an important differentiator. Erickson Senior Living and its communities do not dictate the list of activities or clubs that residents can join. Our residents do!
It's so rewarding to see residents share their talents and life experiences, and inspire each other. Residents teach art classes and line dancing, partner with community colleges for continuing education, and organize charitable drives that benefit the surrounding area. They also create groups with interests as diverse as astronomy, card games, veterans' affairs, and so much more.
These activities are supported by community staff members who assist with event scheduling, finding a campus venue, and publicity. It's a win-win partnership.
Q: How do residents benefit from the company's investment in health and well-being enhancements?
A: Erickson Senior Living is applying comprehensive research from our partners at Harvard University and Massachusetts General Hospital to provide residents with greater access to tools and strategies that support resilience and overall health and well-being for seniors.
Residents across the country are beginning to see the results of a multimillion-dollar allocation from our Health and Well-Being Fund at their communities.
This year, fitness centers are being updated with new equipment such as NuStep and Matrix elliptical machines, recumbent bikes, treadmills, Echelon bikes, rowers, and much more.
We are also introducing Wellbeats™, a new fitness app that gives residents the freedom to participate in on-demand and live exercise, yoga, and meditation classes - from any location and at any time.
This investment represents just a part of our daily commitment to the health and well-being of those who live at Erickson Senior Living communities.
We're excited about these innovations, and we look forward to working with residents to continue to meet their needs.
Q: What makes summer a great time to move to an Erickson Senior Living community?
A: There are so many reasons! The beautiful weather allows residents to pursue outdoor activities, like dining with friends, taking in the gorgeous landscaping, or joining a walking group.
If you are considering selling your house, summertime is typically a seller's market as many families relocate before the school year begins. Ask our sales team about the realty and moving service program. It provides an array of resources that have helped thousands of new residents make a seamless, stress-free move to our communities.
With the details of your move in the rearview mirror, you'll be able to relax at an Erickson Senior Living community, make new friends, and delight in the upcoming holiday season. 
To learn more about what Erickson Senior Living has to offer, request your free brochure or schedule a tour at a community near you today.
Back