Windsor Run Residents Appreciate the Supportive Environment Created by Staff Members
By Kelly Shue
February 23, 2023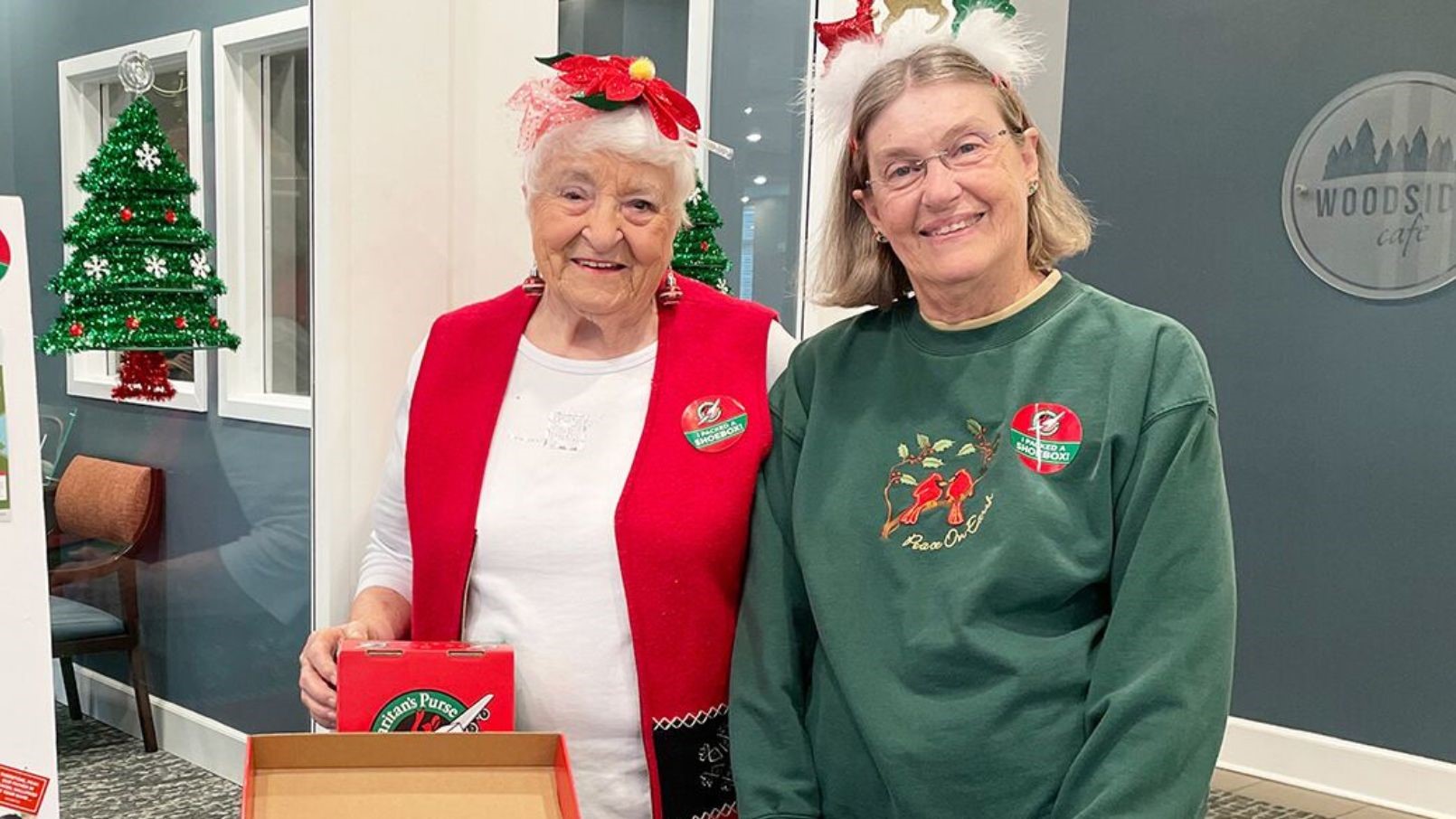 The award-winning culture at Windsor Run, an Erickson Senior Living community in Matthews, N.C., is what continues to draw both retirees and job hunters.
Recently, the community was named Best Retirement Community by the readers of South Charlotte Lifestyle Magazine and a Top Workplace by the Charlotte Business Journal for the third year in a row.
"This recognition speaks volumes to the commitment and compassion that staff members have for residents--and for each other," says Executive Director George Comfort. "As Windsor Run continues to grow, our employees will always take great pride in delivering the high level of care, amenities, and services that our residents deserve."
Alan Butler, CEO of Erickson Senior Living, notes that staff dedication is a key component of the company's resident-centered mission.
"Senior living should be considered a destination for career-driven people who possess a passion for serving others," says Butler. "We innovate and train our workforce because the services we offer to residents are only as good as the people who provide them."
Quality and care
That dedication to quality has impressed a number of residents, including Ginny Bernstorf.
"I sincerely appreciate Windsor Run's staff members, who treat everyone with TLC," she says. "And, as a former business owner, I respect the expertise exhibited by the leadership here."
As a result of the supportive living and work environment at Windsor Run, residents form strong, meaningful bonds with staff members. 
"I am blessed to have developed a dear relationship with [Hospitality Associate] AnnMarie Cazzetta, who welcomes my inquires, helps me find resources, and showers me with kindness," explains Ginny. "Her husband Louis is equally as positive in his role as a security guard and emergency responder."
Ginny's tight-knit relationships helped her successfully lead the annual Christmas shoebox project. Working together, residents and staff filled shoeboxes with donated toys and school supplies. The wrapped shoeboxes were then delivered to less fortunate children around the world.
"I am grateful to the staff who participate in this project year after year," Ginny says. "They are so generous and encouraging!"
'A tremendous help'
Similarly, resident Claire Maret says that Resident Services Manager Maria Reyes has had a real impact on her life.
"Maria Reyes has been a tremendous help to me," Claire says. "When I first arrived, I was interested in joining a Parkinson's support group, but one didn't exist yet. I indicated my interest to Maria, and she made it happen. It has been invaluable to me and others--to meet, share our experiences, and hear from guest speakers who share important information."
Windsor Run's popular Rock Steady Boxing class, a noncontact fitness program developed for people with Parkinson's, resulted from their partnership.
"I am grateful for the support I receive from this group, and it's all thanks to Maria's willingness to listen," says Claire. "I feel that the staff members here really care."
A place to shine
For Karen Kollmer, Windsor Run's general services director, opportunities to build friendships with residents contribute greatly to her job satisfaction.
"Fostering wonderful relationships with residents is the highlight of working at Windsor Run," she says. "What I really enjoy most is visiting them--learning about their history, their families, their careers, and so on. It's so fulfilling." 
Kollmer, who is proud of her 32-year career with Erickson Senior Living, started as a communication specialist. She says she's developed expertise in senior living by taking on different roles, such as facilities, project management, and now general services.
"With each position, I learned so much. Because of my professional growth, I believe that I am better equipped to serve our residents," says Kollmer. "All of this experience also helped me grow personally too."
The strong bonds between residents and staff members have helped Windsor Run become a premier senior living option. By offering a warm, welcoming environment, the community will continue to grow in popularity--as both a home and as an employer.
Kollmer adds, "Each interaction we have with residents, their families, and our teams are opportunities to make a difference. Ensuring that every conversation counts and ends with a smile is what it's all about at Windsor Run."
Invest in your future at Windsor Run. From top-notch amenities and activities to affordable, maintenance-free apartment homes, you'll enjoy living your retirement to the fullest. Request more information today!
Back