Residents Enjoy a Vibrant Lifestyle, Unmatched Financial Value at Windsor Run
By Kelly Shue
August 29, 2023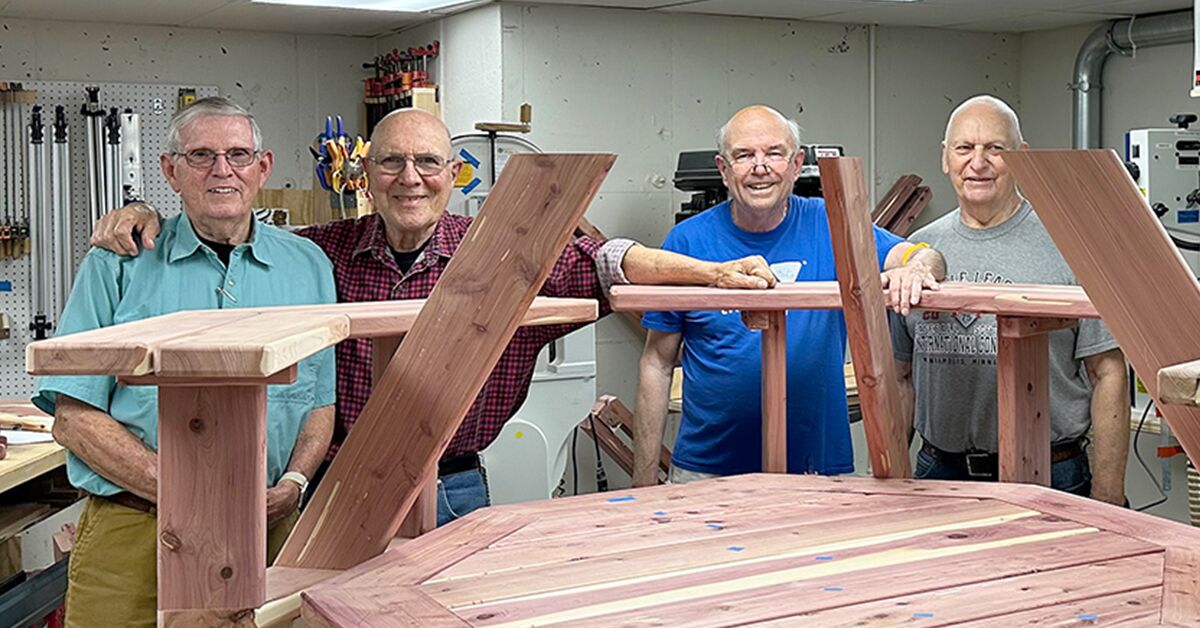 When Rob and Kathryne Sanders were contemplating a move to a continuing care retirement community, Rob took an analytical approach. As a retired certified financial planner whose professional career spanned more than 30 years, he was well suited to do the research.
The couple looked into a number of options before choosing Windsor Run, an Erickson Senior Living community in Matthews, N.C.
"Affordability is one of the most important considerations," Rob says. "That's why you should do your research--look at what works for you and your budget. You also need to discern if the community offers comparable value to other CCRCs. Are you getting what you pay for and does it offer good value? When it came to Windsor Run, all the answers were yes."
He adds, "My mother lived in a CCRC in Lexington, Ky., for over 30 years--into her 100s--so I knew firsthand the many advantages of moving to a community like Windsor Run."
Fiscal stability
The Sanders were impressed by Windsor Run's monthly service package, which bundles costs into a single predictable, affordable payment.
The package covers heating and air conditioning; all utilities; a chosen meal plan at on-site restaurants; maintenance, including repair and replacement of appliances; regularly scheduled transportation; 24-hour security and emergency response; and more.
"Dependability of expenses is very important," says Rob. "The monthly service package provides that because it's a fixed cost. This stability of monthly costs lets you plan nicely for vacations and other things. Another important aspect is that repairs and maintenance are covered--and taken care of quickly. That takes big surprise expenses off the table."
Furthermore, Windsor Run operates on a fee-for-service model that helps cut costs. Residents only pay for the services they want or need, as opposed to the life care model that requires up-front payment for services they may never need.
"Kathryne and I preferred the fee-for-service model," says Rob. "We didn't want to prepay for services we may never use. We also prefer the flexibility and freedom that fee-for-service provides. Our capital remains liquid and available, allowing us to make decisions as we age."
Peace of mind
At the heart of Windsor Run's financial structure is the entrance deposit, which secures the apartment home of your dreams. Choose from two unique options to meet your budget: a 90% refundable entrance deposit* or a nonrefundable entrance deposit.
The industry-leading 90% refundable entrance deposit also provides peace of mind for the future--if or when you leave the community, your investment will be returned to you or your beneficiaries.
On the other hand, the nonrefundable option allows you to pay a lower deposit, making Windsor Run an even more affordable choice.
"It's because of our financial strength that we are able to offer a nonrefundable plan that amortizes over four years," says Sales Director Ryan Barkley. "Our mission is to make sure that Windsor Run stays affordable, and that our future residents enjoy peace of mind when making important financial decisions."
An active lifestyle
Thanks to the monthly service package, residents also get to take advantage of the amenities and activities on campus at no additional cost.
Residents' favorite activities include exercise classes at the fitness center, Wii Bowling, the WoodChucks woodworking club, Windsor Run Chorus, watercolor painting, yoga, language and religious groups, golf outings, and gardening.
The community has also recently invested in a beautiful nature trail surrounding the campus.
"Financial considerations are not the only factors when planning a move," says Rob. "The amenities and services provided are also very important. Windsor Run is located in an attractive, suburban setting outside of Charlotte. We love the area, having lived right down the road for 30 years. We enjoy lots of amenities, including the woodshop and pool."
Don't delay!
Demand for the vibrant community is at an all-time high. The opening of the Fullwood Ridge residence building and the upcoming debut of Crestdale Court will welcome 200 more residents.
"Each day, we meet with people that are interested in learning about Windsor Run's financial structure," says Barkley. "People want to know that their money will be well spent, and in addition, how it will be protected. They've worked hard for their money and want to make a smart financial decision for their future."
To learn more about the benefits of moving to a maintenance-free community, request more information today.
*As per the Residence and Care Agreement.
Back