Moving to Windsor Run Makes Great Financial Sense
By Kelly Shue
April 20, 2022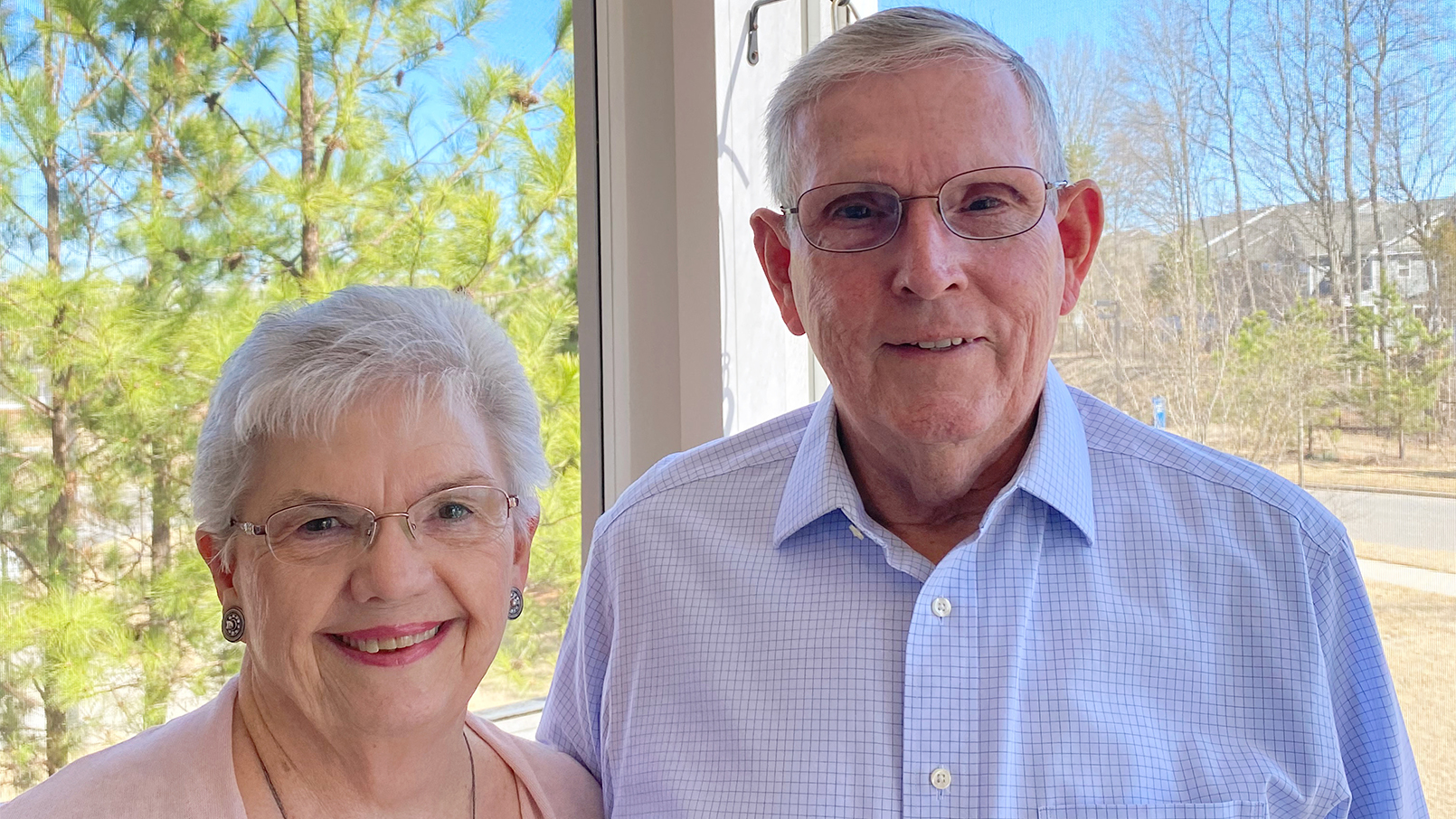 "Financial security is one of the real pluses of living at Windsor Run," says resident Janice Carter. "You know, with certainty, what you are dealing with. All financial planning is enhanced by that knowledge."
Janice and her neighbors at Windsor Run, an Erickson Senior Living community in Matthews, N.C., appreciate the many financial benefits of their worry-free lifestyle. By taking advantage of the industry-leading 90% refundable entrance deposit*, comprehensive monthly service package, and a host of services and amenities, residents are able to enjoy their retirement years while balancing their budgets with confidence.
"Windsor Run's management of the resident experience has been superior, even more so over the past two years," says resident Rob Sanders, who adds that he considers his decision to move to the community as "money well spent."
Worry-free living
At the heart of Windsor Run's financial structure is the 90% refundable entrance deposit and the convenient, predictable monthly service package.
The monthly service package covers the costs of most utilities, all major repairs, 24-hour security and emergency response, scheduled shuttle service, trash collection and recycling, and basic cable television.
It also includes flexible dining plans at the community's four on-site restaurants, which offer fresh, flavorful dishes that make it easy to eat healthy or satisfy a craving for something sweet or savory.
Residents also enjoy the escape from chores they had to handle themselves when living in a house, including seasonal maintenance, professional landscaping, lawn care, and snow removal.
Why wait?
When Maureen Hlavacek and her late husband had researched the financial implications of a move to Windsor Run they determined that not only was moving to Windsor Run a financially smart decision, but that it would be even more beneficial if they moved in sooner rather than later.
"Our house was close to that age where major maintenance expenditures become necessary," she notes. "In fact, the year before we moved, both of our well motors quit working. It was an unexpected expense of approximately $10,000 to replace them. I knew that increasing home maintenance and repair expenses would have continued to use up our savings at a growing rate."
Maureen also appreciates the convenience of the monthly service package.
"Just arranging for these services and paying the bills for all these things in my house took a lot of time - that I now can spend on things I enjoy," says Maureen. "The monthly service package takes the work of financial management out of our daily lives, and I don't have to worry about unanticipated home maintenance costs."
Unbeatable value
With their financial future secured, Windsor Run residents enjoy a high value for price paid - in the form of numerous activities, amenities, and services, which are hallmarks of the Erickson Senior Living experience.
Throughout the year, popular activities like Wii bowling, the WoodChucks woodworking club, Windsor Run chorus, watercolor painting, yoga, language and religious groups, and exercise classes in the state-of-the-art fitness center are always on the schedule.
In the warmer weather, residents add outdoor activities, including a golf group and gardening.
Windsor Run residents also relish the peace of mind that comes with knowing they have a home for life thanks to the Resident Care Fund, which provides confidential financial assistance to residents who, despite careful planning, have exhausted their savings.
Demand is high
Demand for the sought-after community is at an all-time high.
"Each day, we meet with people very interested in learning about Windsor Run's financial structure," says Ryan Barkley, Windsor Run's director of sales. "People want to know how their money will be spent and how it will be protected. They've worked hard for their money and want to make a smart financial decision for their future."
"I encourage anyone wishing to learn more about our vibrant, financially secure community to schedule a pressure-free visit this summer," says Barkley.
Invest in your future at Windsor Run. From top-notch amenities and activities to affordable, maintenance-free apartment homes, you'll enjoy living your retirement to the fullest. Request more information  or schedule a visit today!
*As per the Residence and Care Agreement.
Back