Learn More About Michael Wehrle, Windsor Run's New Executive Director
By Kelly Shue
November 9, 2023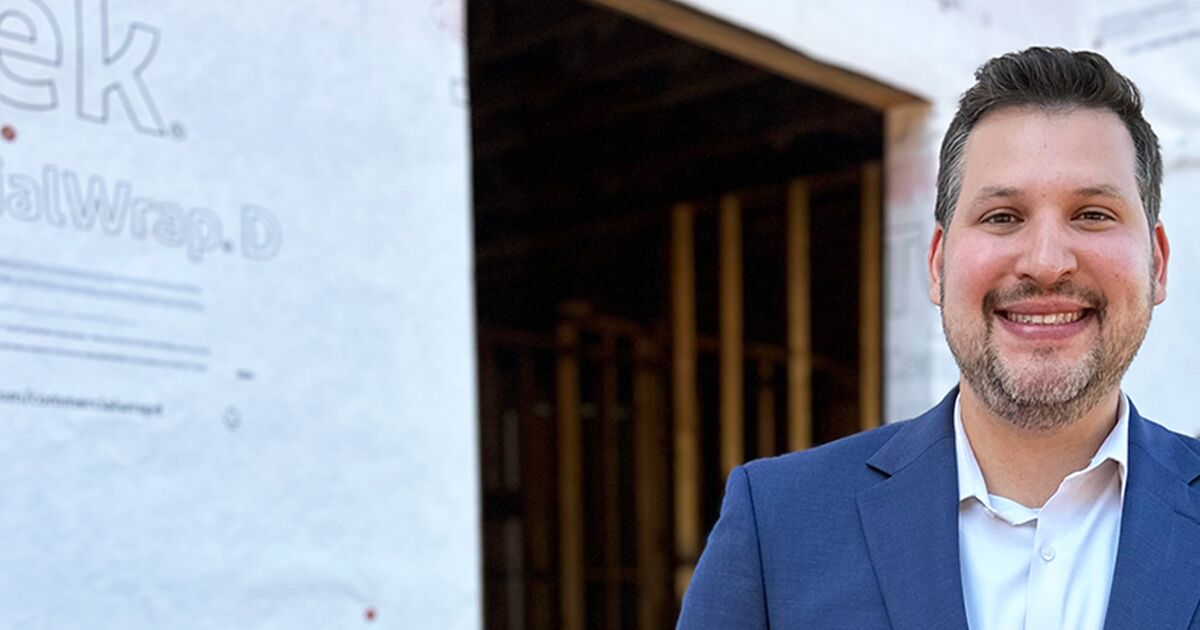 Windsor Run is pleased to announce that Michael Wehrle has been appointed executive director of the Erickson Senior Living community in Matthews, N.C.
He joins the community from Fox Run, an Erickson Senior Living community in Novi, Mich., where he served as associate executive director.
Bringing more than 12 years of senior living experience to this position, Wehrle honed his skills at a number of Erickson Senior Living communities, beginning as a college intern at Riderwood in Silver Spring, Md. He later served as assistant administrator of continuing care at Riderwood and Greenspring, located in Springfield, Va., before joining Ashby Ponds in Ashburn, Va., as administrator of continuing care.
"Throughout his impressive career journey, Wehrle has consistently created a culture where quality, service, and building strong connections are the priority," says Kerry Jones, vice president of corporate operations at Erickson Senior Living. "His management and operational expertise make him the ideal choice to lead this premier senior living community."
Wehrle notes that working in a number of communities has enhanced his understanding of community leadership.
"In each position, I enjoyed meeting with and learning from our residents and staff the most," he says. "I look forward to doing the same at Windsor Run, as the community continues to grow."
Prepped for success
Wehrle grew up traveling the country, with both parents serving in the U.S. Army. He was introduced to continuing care retirement communities (CCRCs) when his grandmother moved to one in California in the early 2000s.
"I always enjoyed visiting, eating dinner with her, and walking around the campus," he says. "That's when I first began thinking of a career in senior living. I went to college with that idea in mind."
Wehrle earned his bachelor's degree in healthcare management, with a minor in business administration, from Towson University in Maryland. He then earned a master's degree in health care administration from the University of Maryland University College.
"When I began my professional career with Erickson Senior Living as a continuing care administrator, my position required interaction with many departments," he says. "That was great preparation for my new role as executive director."
Wehrle believes that maintaining strong relationships with residents and staff will directly impact his success in his new role as executive director.
"I've always liked connecting with residents and their families," he says. "When I moved into the associate executive director role at Fox Run, I had the opportunity to further interact with residents and develop working partnerships with staff. I'm excited to do the same here!"
Interactive leadership
He adds, "I'm a proactive communicator. I really stress to the team how important it is to share with our residents the hows and whys of what we do. In turn, I make myself available to hear their thoughts, ideas, and hopes."
As Windsor Run prepares for the opening of its newest buildings,
Wehrle has already been in contact with residents to share important updates. "Including what the new pickleball court and theater will look like," he says.
Joining a young, developing community, Wehrle is eager to lead staff and residents in the creation of Windsor Run's identity.
"Building a vibrant culture early on is important," he says. "That's one of the most exciting aspects of working at a growing campus. Our culture will be based on the kind, welcoming residents and staff that we are lucky to have here."
"The upcoming year will be exciting at Windsor Run," Wehrle says, looking forward to the new additions coming in 2024. "With the opening of a new neighborhood, we will welcome more residents and new amenities. It's like the start of a new chapter."
In the months ahead, Wehrle plans on working diligently to ensure that staff and residents feel supported as the community expands.
"I will always, first and foremost, be here to care for the well-being of staff and residents," he notes. "Relationships are so important to me. I enjoy meeting residents for dinner and getting to know them better."
When he's not busy at Windsor Run, Wehrle and his wife Angelica like being outdoors--gardening and playing golf, mostly. Their two dogs, Nala and Leila, sometimes tag along.
"We are also big travelers and very family oriented," he says. "We love visiting family throughout the U.S."
To learn more about senior living at Windsor Run, request your free brochure to get the scoop on amenities, floor plans, and so much more.
 
Back