Support for Planning a Senior Move
By Andrea Fitzgibbons, Windsor Run Planning and Moving Consultant
January 17, 2023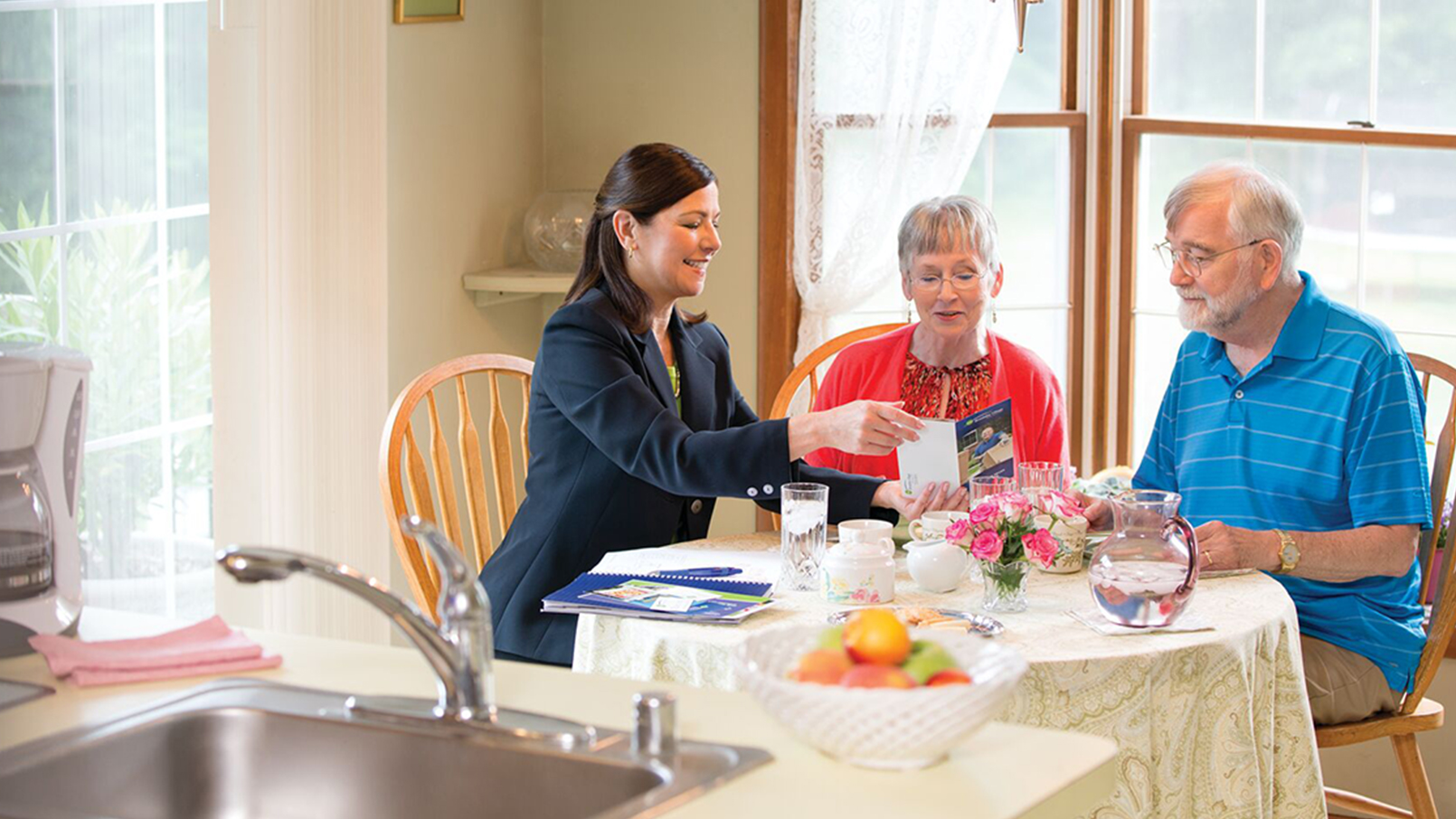 Plan, plan, plan! And, the earlier the better. That's the approach that planning and moving consultants take when helping future Erickson Senior Living residents plan for and execute their move.
Yes, I'm here to figure out the logistics, but there's a lot more that goes into a move. Finding an emotional support team, for example, is also really important - and we are more than happy to be a part of that too.
Getting started
Forming a trusted relationship with a planning and moving consultant often begins with a complimentary home visit. During a home visit, your consultant will get a feel for how you utilize your space, as well as your unique decorating style. In my experience, the sooner this relationship begins, the more comfortable the moving process becomes.
From there, we're willing to provide help wherever you need it.
Hands-on approach
The most important part of a home visit is relationship building. I typically spend the first 30 minutes of a visit getting to know the future resident, discovering their personality and preferences.
Naturally, these conversations flow into discussions about cherished items and belongings that will be moving with them. During my home visits, I also take some time to gauge their expectations for the move.
Above all, it's my job to make the move from your current house to your apartment home as stress-free and seamless as possible. So, it's a very hands-on approach - we create a comprehensive selling and moving plan together, based on their individual needs.
From there, I provide information on the wide variety of resources available through Erickson Realty and Moving Services, including preferred real estate agents, downsizing experts, clean-out services, packers, and movers. Everyone I refer is screened and has been handpicked because of the quality of services they provide.
Last summer, I worked with Charles Whaley as he prepared for a move to Windsor Run.
During our first home visit, he pointed out some items that reminded him of his late wife. By identifying these special pieces, which included wall décor and knickknacks, they were given priority when designing the layout of his apartment home.
Charles shared some additional insights, such as where he prefers to watch TV and enjoy his meals. All of this information was so beneficial - for both our relationship and his move. 
"The home visit was very helpful," agrees Charles. "We spent the time walking through my house, looking at what I had. Andrea understood what would be a good fit in my apartment home. She provided good guidance. Based on our visit, she laid everything out on a copy of my floor plan. I was pleased to see how it would all look!"
Get a jump start
In addition to creating an outline of your future move, planning and moving consultants are a wonderful resource when it comes to identifying activities that can jumpstart your move and your new worry-free lifestyle.
Attending on-campus events, often with other priority list members, is the most impactful way to immerse yourself in community life. One of Windsor Run's most popular events - and my personal favorite - is the antique roadshow, where guests can learn the value of the heirlooms and antiques they brought with them.
Other helpful events include seminars, held by preferred real estate agents, on current market conditions; downsizing and organizing expos, featuring senior move specialists providing time-tested tips; and move management companies offering downsizing and furniture purchasing suggestions.
Ease into it
Erickson Senior Living's planning and moving consultants take great pride in the resources they offer. We're here to help you in whatever way possible!
The piece of advice I share with prospective residents most often is to begin planning as soon as possible. Not only does this give me time to share helpful resources, but it results in a less stressful, unrushed move in the long run.
To learn more about the realty and moving services offered at an Erickson Senior Living community near you, request a free brochure.
Back