Move Stress-Free with Realty and Moving Services
By Laurie Phillips, Planning and Moving Consultant at Brooksby Village
May 8, 2023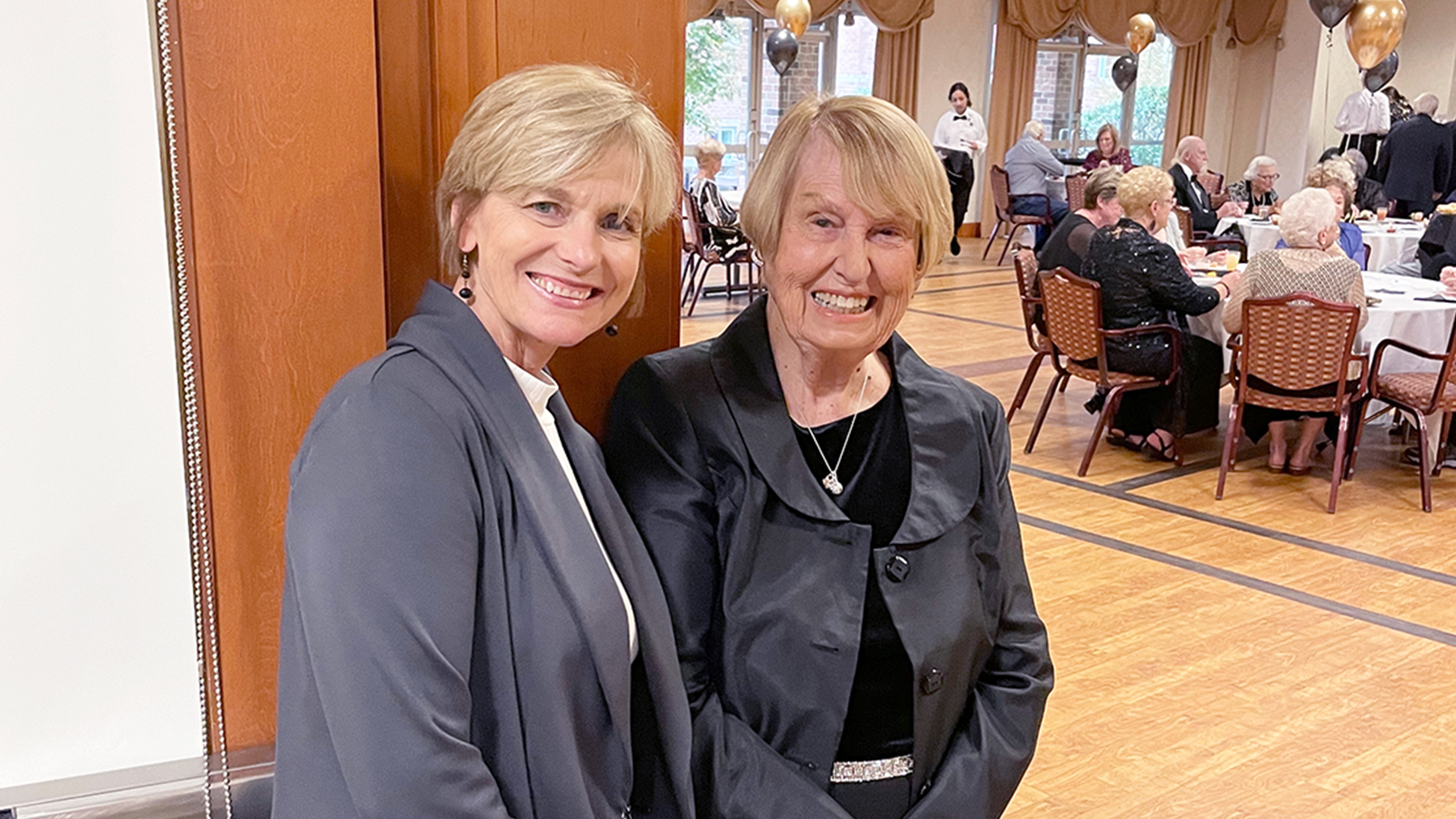 Change, although a natural part of life, is not always openly addressed in conversation.
Over the years, I've witnessed firsthand the reluctance that many seniors feel when it comes to talking with family members about their changing needs, whether it's concerning household repairs, health care, or socialization.
Even when adult children are nearby and able to help, these needs can become overwhelming, impacting their own day-to-day tasks and responsibilities.
Help along the way
As a planning and moving consultant, I work with future Erickson Senior Living residents as they prepare for an exciting new life that eliminates the worry and expense of home maintenance, widens their social circle, and provides a safety net of care if it's ever needed.
The best part? They lead carefree, independent, vibrant lives, while granting their family members and adult children peace of mind.
Array of resources
For Meg Cataldo, a dwindling social circle led her to look into Brooksby Village, an Erickson Senior Living community in Peabody, Mass. "As my friends moved away, I discovered that I really didn't have a way to meet new people," says Meg.
"But I learned that moving to an Erickson Senior Living community would solve that problem!"
When Meg made the decision to move, I showed her three apartment home designs that would cater to her current and future needs--one of them being a personal favorite of mine!
"It has everything I wanted, including a walk-in closet and windows that let in so much light. It's beautiful," she says.
After Meg settled on a floor plan, I provided her with an array of resources to help make her planning, packing, and moving process as stress-free as possible.
"Laurie connected me with a wonderful real estate agent who sold my house," Meg explains.
"She also stopped by my house to help me design a layout for all my furniture using the exact dimensions of my apartment home. I was able to envision what I wanted to bring with me, and everything ended up fitting together perfectly."
By working with a team of vetted partners, including real estate, downsizing, packing, and moving experts, future residents and their adult children can enjoy spending time together, rather than stressing over the intricacies of moving. It's a wonderful gift for everyone in the family!
Time to socialize
Since moving to Brooksby a year ago, Meg has fully embraced the community's active, social lifestyle.
"In such a short time, I've met many interesting, friendly people. In fact, neighbors say to me, 'You've only been here a year and you know everybody,'" she says with a laugh.
She even connected with a fellow resident who had been a teacher at Danvers High School, the school Meg's children had attended.
"We became fast friends," says Meg. "Brooksby is truly a remarkable place. Each night you can have dinner with different people at the restaurants. It's a wonderful community. I can't think of one thing I don't like here."
Peace of mind
And thanks to Brookby's maintenance-free apartment homes and access to additional levels of health care, Meg's five children are gratified that she is enjoying life with fewer worries.
"My children live in Massachusetts, Connecticut, and Ohio," says Meg, "so working with Laurie in preparing for my move removed the pressure from them. I couldn't have done it without her! And now that I'm here, they can attest to my happiness. I am very, very happy."
To learn more about the benefits of working with industry experts to plan and support your move, request a free brochure today.
Back