Family Members Are Caregivers, Too
By Matt Narrett, M.D., Chief Medical Officer, Erickson Senior Living
October 11, 2022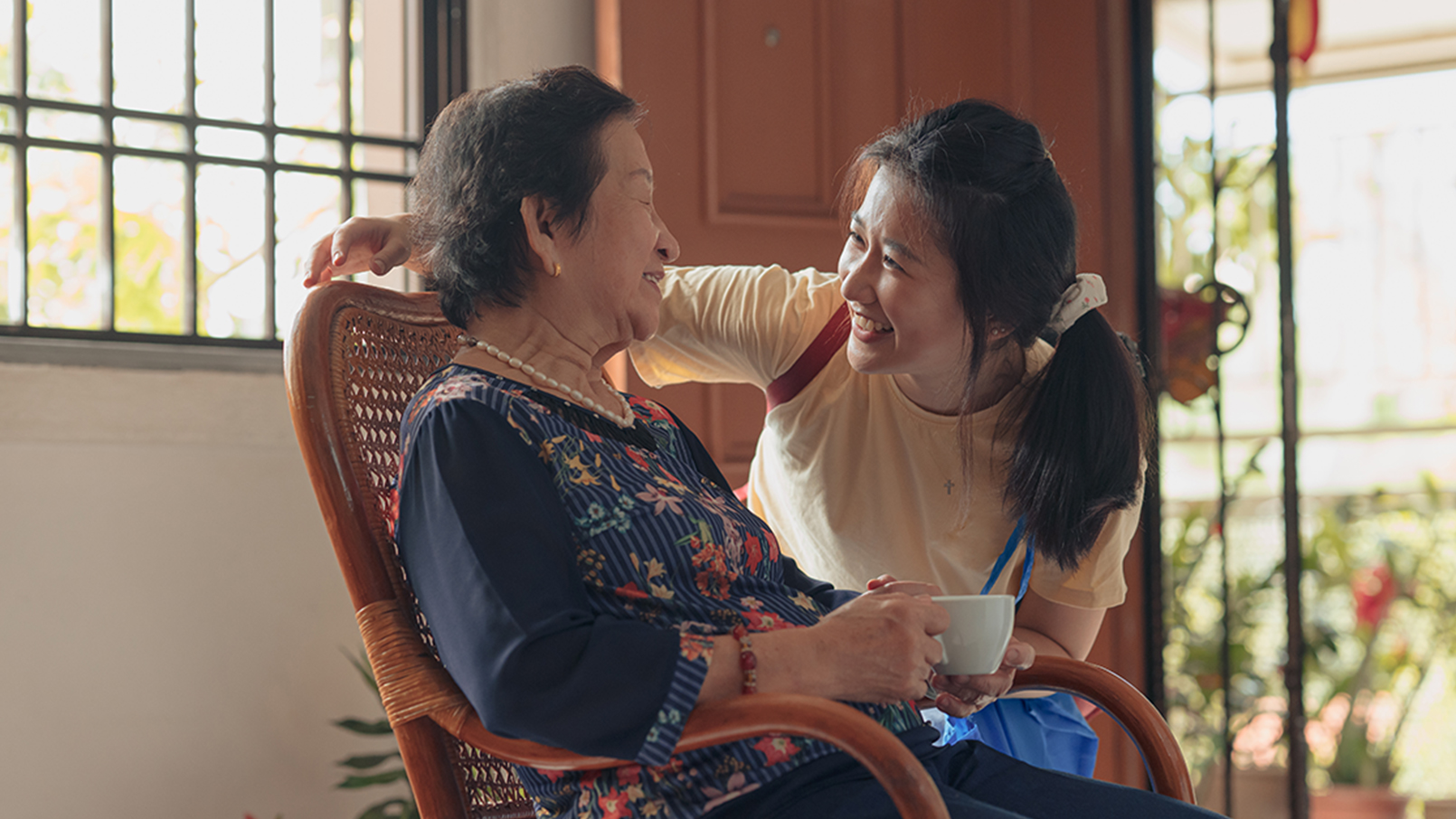 Many people don't see themselves as caregivers; rather, they think they are simply "doing the right thing." While this is true, anyone who provides help to a person in need of care is considered a caregiver, and the stress can affect your health.
A fulfilling challenge
In fact, the latest data shows that 83% of the assistance provided to older adults in the U.S. comes from family members, friends, or other unpaid caregivers. While this caregiving can be fulfilling, it often comes at a significant cost - not just financially, but also physically and emotionally. 
When you examine what caregivers typically do, it becomes clear why it's so demanding: About 74% of caregivers provide support seven days per week.
Daily tasks often include help with bathing, getting dressed, preparing meals, and doing laundry, as well as shopping, transportation, and paying bills. In addition, caregivers typically ensure home safety, coordinate medical appointments and social obligations, communicate updates with family and friends, and provide emotional support and companionship.
Given these efforts, it's no wonder caregivers are more likely to experience financial difficulties, poor health, and higher rates of anxiety and depression.
The importance of self-care
A 2017 poll found that 27% of dementia caregivers delayed or entirely neglected their own health care. This self-neglect, paired with the great stress that comes with caregiving, has been shown to worsen medical conditions, including high blood pressure, heart disease, diabetes, and obesity.
We, as a society, need our caregivers to remain healthy. Remember to eat well, stay active, and take care of yourself. See your health care provider regularly and discuss the impact that caregiving has had on your health.
Feeling your best not only helps you be fully present for your loved one, but also sustains you through the many challenges and sacrifices that often accompany this rewarding yet considerable commitment.
Seek out support
Some people believe they can shoulder the burden with little assistance, but studies show that when caregivers receive support, they report less stress and greater life satisfaction.
The National Institute of Aging and Alzheimer's Association websites are valuable resources for self-care. The Alzheimer's Association site also offers comprehensive information about the progress of dementia-related diseases, safety, and financial and legal planning.
Cobbling together enough support people and services can leave you with little energy to process the changes to your loved one's health. At Erickson Senior Living communities, we offer a continuum of care that can meet your loved one's needs at any stage. You'll be in a better position to care for yourself, feel less stressed, and truly enjoy the time you have together.
To learn more about the quality medical care offered at Erickson Senior Living communities across the nation, request your free brochure today.
Back