Expert Help to Make Decluttering A Breeze
By Kelly Shue
September 6, 2023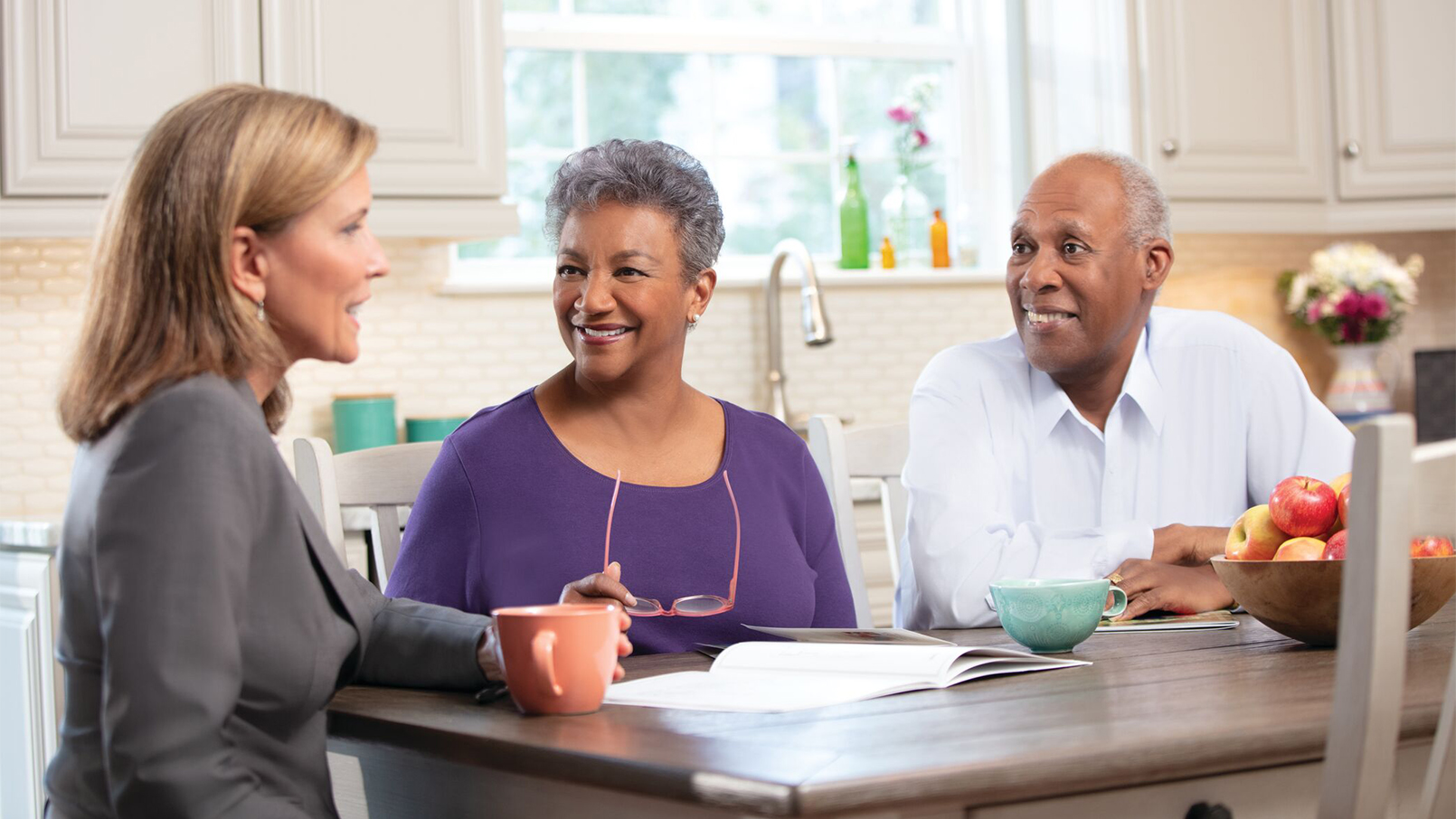 You know you want to declutter your space, but something's holding you back. You don't know where to start, you want to make sure your unwanted items go to someone who really wants them, or maybe you need help to lift the larger items. At Erickson Senior Living, our sales staff members and planning and moving consultants can help you get past the roadblocks to get started. 
Whether you've reserved an apartment home at an Erickson Senior Living community or are just starting to think about moving, it's never too early to form a plan!
Recently, the Tribune sat down with Kara Wells, the planning and moving consultant at Riderwood, the Erickson Senior Living community in Silver Spring, Md., to uncover the secrets to achieving a more attractive, peaceful, and efficient space that suits the way you want to live now.
Q: How do I get started decluttering?
A: Making progress early on is key to staying motivated! I recommend a slow, steady pace, starting with items such as old paperwork, unused linens, and outdated toiletries. Spending just 15 minutes a day focusing on a drawer or bookshelf is a great first step, allowing you to work your way up to more sentimental items like photos and decor. Seeing an area of a room transformed is a great way to build momentum. 
Q: How do you suggest addressing items that have strong emotional connections?
A: I always stress the importance of preserving emotional connections, but that doesn't have to mean keeping boxes of items in the back of your closet. Instead, I suggest writing down or sharing stories with friends and family members related to these items, so you can preserve the emotions and happiness tied to them. Sharing stories helps keep memories alive in a more vibrant way! Also, consider how others may benefit from your donation of these items to begin their own stories. 
I also suggest, if possible, decluttering with a partner. Whether that partner is a loved one, friend, or a member of our team of downsizing and moving experts, working with someone else provides opportunities to share memories and ask for opinions.
Q: What do you think would surprise people about decluttering? 
A: That it's refreshing to right-size your home to encompass only what you need! When I meet with prospective residents, I ask them to take a moment to think about the rooms they really spend time in. This allows you to focus on what you need, rather than all that you have. 
It's also rewarding to give away items that no longer serve you, but are helpful to others in their current stage of life. 
Q: As a planning and moving consultant, what are some of the specific ways you offer help to prospective residents?
A: I recommend scheduling a complimentary, no-pressure home visit with the planning and moving consultant at the community you're interested in. 
During each visit, I work with prospective residents to develop a layout for their future apartment home. Together, we walk through their current house, taking measurements of existing furniture that will be coming with them. This helps create a fresh vision for your new lifestyle and provides a wonderful jumping off point for decluttering. 
While in the process of decluttering, we provide information on the value of items in the current marketplace and talk through the best methods for "re-homing." Whether it's an estate sale, auction, donation, or recycling option, we provide the resources to help you make it happen - and I've found that takes away a lot of concern. 
Q: Any last pieces of advice?
A: The downsizing and moving process is fully collaborative, but it's important to note that you are always in control of the timing of your move! As a result, starting early allows us to create a productive plan of action on a timeline that works for you.
Find an Erickson Senior Living community near you to learn more about the realty and moving services available to you. 
Back