Why These Seniors Chose an Erickson Active Retirement Community as Their New Home
By Michele Harris
March 29, 2022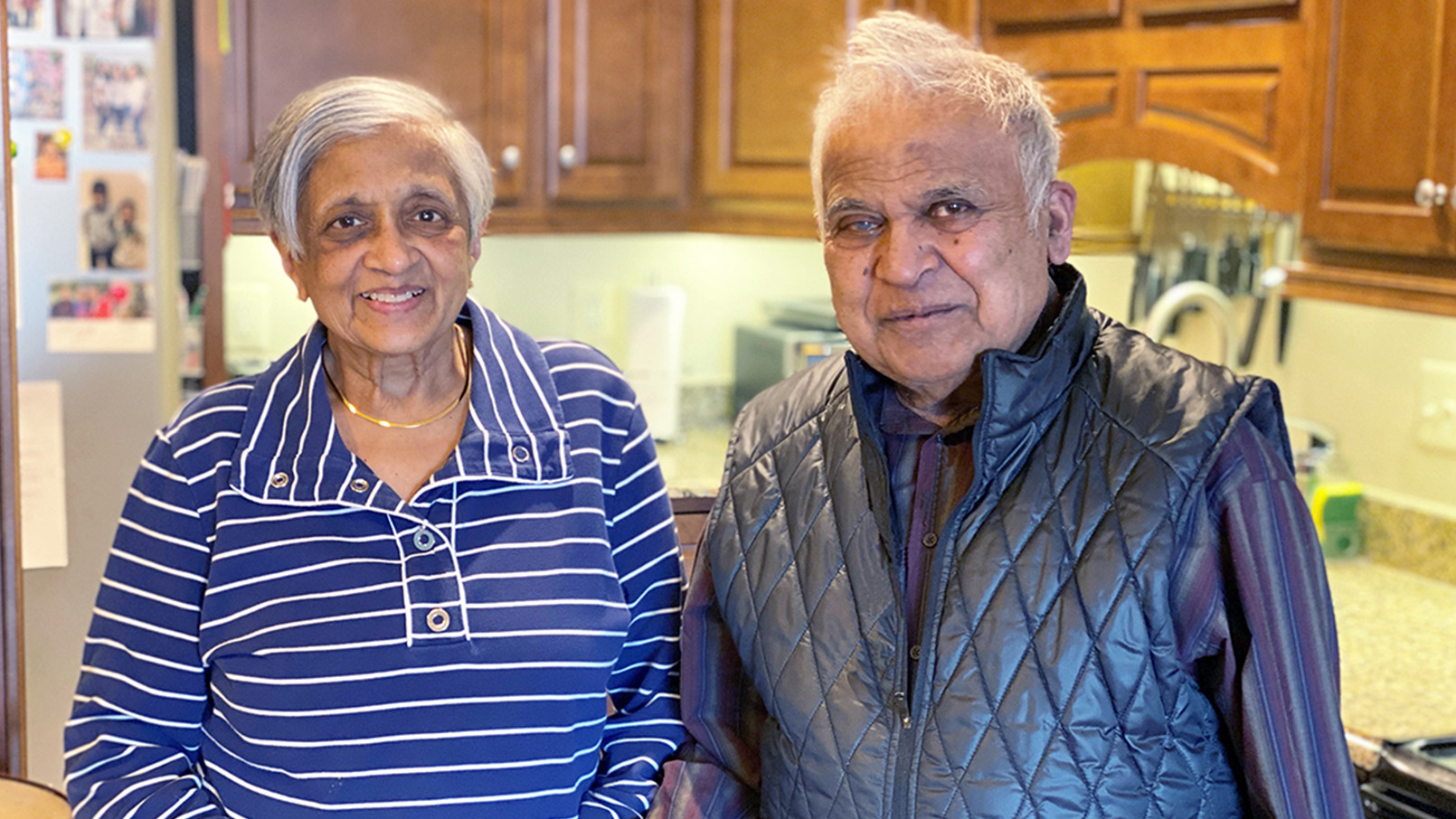 Senior living communities come in all shapes and sizes. How do you determine which one is the best fit for you?
Retirees in four different states recently shared their thoughts with the Tribune on what mattered most when they were looking for a retirement community.
While their priorities differed, in the end, they all chose to live in an Erickson Senior Living community.
Andy and Lynn Kochis: A fitness program, value, and no chores at Charlestown
When Lynn and Andy Kochis visited Charlestown, an Erickson Senior Living community in Catonsville, Maryland, they were awed by the community's pool and well-appointed fitness center.
"The pool was the same size as the one I had been swimming in at the YMCA, and the fitness center was huge. They also have a professional, full-time staff. For me, that was a huge selling point," says Lynn.
For Andy, moving to a retirement community meant saying a not-so-sad goodbye to the drudgery of endless maintenance on their house. Since moving to Charlestown three years ago, Andy hasn't had to worry about a thing. If something breaks, he simply calls the maintenance staff.
"We also like the fact that the monthly service package covers everything," says Lynn. "You don't have to worry about utilities or phone bills or anything like that. When we were comparing prices, Charlestown was - by far - the best value."
Greg and Sulocha Fernandopulle: A living space tailored for them in Riderwood
Greg and Sulocha Fernandopulle wanted a large living space in a diverse, socially active community.
When they visited Riderwood, an Erickson Living community in Silver Spring, Maryland, the couple loved what the community had to offer, but they wanted a larger apartment home.
"We wanted our children to stay with us when they visit, so a two-bedroom was not enough for us," says Sulocha. "When the sales team asked if we wanted to combine two apartment homes to create a larger unit, we immediately said yes."
The social scene at Riderwood - another important consideration for the couple - exceeded their expectations.
"We liked the diversity of the people here and also how friendly everyone was," says Sulcha.
Since moving into their customized apartment home in 2013, the Fernandopulles have been active in the community's many clubs and even started a new club for Riderwood's South Asian population.
Joann West: A wide range of amenities and opportunities at Cedar Crest
After recovering from a medical issue, Joann West, a widow with two adult children, started considering senior living options. "I thought to myself, 'Let me choose where I want to be, instead of my kids running around - in an emergency - trying to figure out how to help mom.'"
Joann chose Cedar Crest, an Erickson Senior Living community in Pompton Plains, New Jersey. She appreciated the on-site health care program, the maintenance-free lifestyle, and the abundance of social opportunities.
Since moving to Cedar Crest sixteen years ago, Joann has led an aerobics program three times a week, organized the annual Alzheimer's walk, established the retired nurses club, and participated in the philanthropy club.
She loves being a part of a community and has made many friends. "We help each other out," Joann says. "There's always someone here for you."
Ray and Carol Froling: Proactive and responsive management from Fox Run
As a former superintendent of schools, Ray Froling understands the challenge of managing facilities, transportation, dining services, and more. So when he and his wife Carol looked for a retirement community, they wanted one that ran like clockwork.
The couple joined the priority list for Fox Run, an Erickson Senior Living community in Novi, Michigan. "It gave us the opportunity to visit the campus often. We got to know the community and some of the residents," says Ray.
The Frolings moved to Fox Run in 2018. "I know of no other place that compares to what is provided by Fox Run and Erickson Senior Living," says Ray. "The management staff here just do things right. They are proactive. They listen to the residents. I can honestly say that this community is well-managed and well-thought out." 
Stan and Penny Russell: A continuum of health care in Ashby Ponds
After years of traveling to follow military deployments, Stan and Penny Russell were ready to put down roots in a retirement community. One of the primary factors driving their decision, the Russells say, was finding a community with continuing care options, so their sons would not be burdened if either of them eventually needed additional care.
A friend suggested they visit Ashby Ponds, an Erickson Senior Living community in Ashburn, Virginia.
"We were immediately taken with the community," says Stan. "We were so impressed with how well the property was operated and the range of services available. Having the medical center right here is great." They moved to Ashby Ponds in November 2020.
"We looked at moving here as a gift to our children," says Stan. "We made the absolute right decision."
What matters most in senior living is very personal. Whether it's care options, value, social opportunities, or great management, identify your priorities before you start your search.
To learn more about how Erickson Senior Living can provide the options and amenities you're seeking, find a community near you.
Back