What Makes Erickson Senior Living Special? Our People!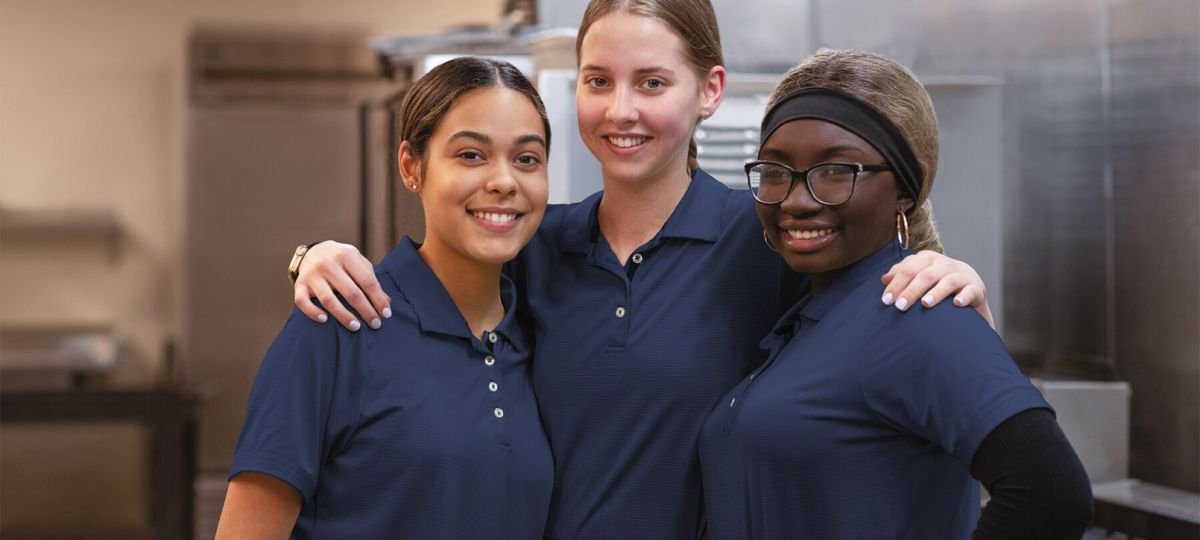 Any senior living community is only as good as the people who work there. At Erickson Senior Living, our biggest strength is the 15,000-plus employees who work diligently to ensure that residents in our communities are enjoying their retirement years to the fullest.
We spoke with Nicole Walker, senior vice president of human resources at Erickson Senior Living, to learn how the unique relationships that develop between residents and employees make our communities great places to live and work.
Q: How do Erickson Senior Living employees help residents live better lives?
A: Our employees help residents live better lives by supporting their ability to share their authentic selves in a safe, warm, and inclusive environment. No matter their roles, our employees are proud to contribute to this mission.
No two residents are the same, and we embrace the opportunity to get to know each person. In fact, it is heartwarming to hear how many residents consider our team members an extension of their families, due to the relationships they build. We are all on life's journey, right alongside our residents, celebrating highs together and lifting each other up through the lows.
Q: What do Erickson Senior Living employees value the most?
A: When we ask employees what they enjoy the most about their jobs, they always mention the residents.
They appreciate the opportunity to get to know residents as well as the life lessons and experiences they share. This is especially true for our Dining Services students, who serve as hosts, hostesses, and servers in our restaurants. The advice and encouragement they receive from residents is priceless. That's just one advantage of working at an Erickson Senior Living community!
Therefore, it's no surprise that many of our staff members consider residents part of their families, too. That's why employees take great pride in the relationships they foster, whether it's a friendly conversation in a clubhouse or providing a service during an appointment.
Q: Residents and employees interact in many creative ways, like participating in Diversity, Inclusion, and Belonging Committees. Why is this activity so meaningful?
A: Working in a multigenerational environment is unique in that everyone brings different skills and experiences to the table. When staff members and residents come together, our communities create a true sense of unity.
The Diversity, Inclusion, and Belonging (DI&B) Committees are especially meaningful, as they promote understanding and break down any barriers that may exist. In addition, they raise awareness for the cultures of those who live and work at our communities. 
Hosting informative guest speakers, conducting "lunch and learn" programs, and celebrating special events throughout the year are just a few of the initiatives that are taking place across our national network of communities. Thanks to our growing our DI&B program, everyone who joins our communities feels welcome.
Q: Why do talented employees choose to build their careers with Erickson Senior Living?
A: More than ever, employees are looking for purpose in what they do - in addition to a competitive salary and benefits, of course. Erickson Senior Living and our communities attract bright, qualified candidates because they believe in what we do and why we do it.
As a company, we invest in our people, offering opportunities for growth and development across the country. There are many employees who have been with the company for 20-plus years. This speaks volumes about the commitment to quality and care we share. It is truly worthwhile to find an employer whose values resonate with you. If you're fortunate enough to find that employer, don't let go!
Q: What would you say to a future resident about the benefits of living at a community where they will develop strong relationships with staff members?
A: If you're considering a move to an Erickson Senior Living community, don't wait any longer! You could be one of our residents, relaxing and getting a chance to foster new relationships.
Whether you want to join a committee, relax with friends, take a dip in the pool, or explore the other engaging activities available to you, it's all here. Most companies have a mission, and we actively live ours! In every decision we make, we consider our residents and team members first. The relationships you'll build will enhance your life, and your loved ones will be at ease, knowing that you are surrounded by people who care about you.
Are you interested in making new social connections in a community of your peers? Request a brochure to learn more about an Erickson Senior Living community near you.
Back