Seniors Weigh in On Their Top Retirement Goals
By Michele Harris
January 9, 2023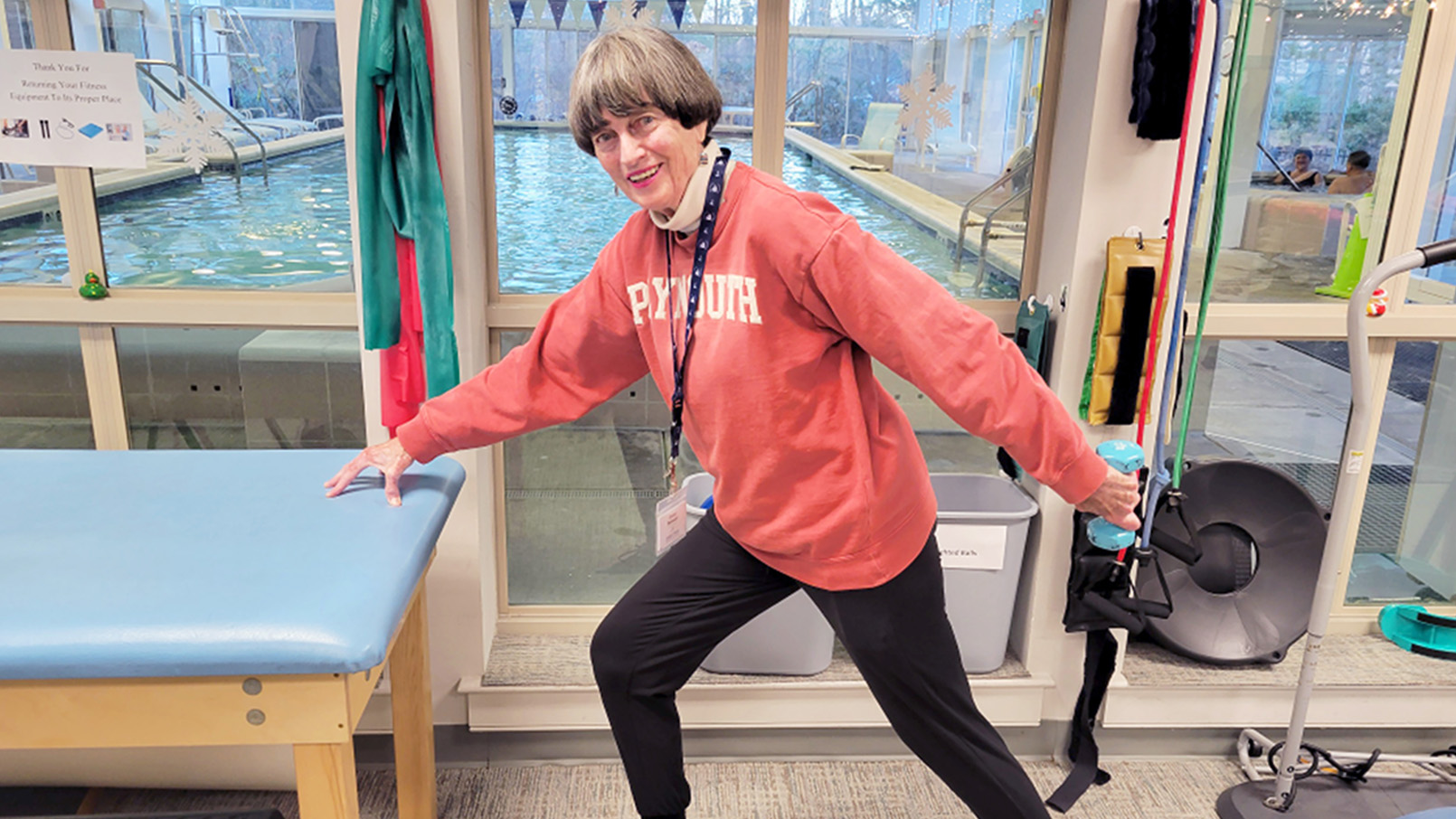 What are your retirement goals? For many seniors, financial security takes priority, but it's a good idea to consider all the elements that comprise a truly happy life.
For example, how will you structure your day when you no longer report to work on your employer's schedule? What will give you a sense of fulfillment? How will you engage with others?
As you contemplate your future, think about not only your financial objectives, but your health, wellness, and lifestyle goals as well.
A smart financial decision
When Maureen Hlavacek and her late husband began considering retirement, they wanted to make financial decisions that would ensure a safe and secure future.
They did the math and quickly realized that moving to Windsor Run, the Erickson Senior Living community in Matthews, N.C., made great financial sense. And when they factored in the significant costs of maintaining their house against moving to Windsor Run, it became apparent that moving sooner rather than later would benefit their budget even more.
"Our house was close to that age where major maintenance expenditures become necessary. In fact, the year before we moved, both of our well motors quit working. It was an unexpected expense - it cost approximately $10,000 to replace them," says Maureen. "I knew that increasing home maintenance and repair expenses would have continued to use up our savings."
Now, Maureen enjoys a worry-free lifestyle at Windsor Run. She pays just one bill each month and devotes the rest of her time to the community's activities and amenities.
"The monthly service package has removed financial management from my day-to-day life, allowing me to spend more time on things I enjoy," says Maureen. "And I don't have to worry about unanticipated home maintenance costs!"
Health and wellness
When Carol Reynaud retired at the age of 83, her eight children urged her to make a move to a senior living community.
"They said, 'Mom, you've spent your life caring for us and others. Now, you need to take care of yourself,'" recalls Carol, a former psychiatric social worker. "They told me the best gift I could give them was deciding where I want to live once I left my house."
Before beginning her research, Carol made a list of her priorities. Ranked number one was living in a community that offers a continuum of care.
Using her list as a guide, she found Linden Ponds, the Erickson Senior Living community in Hingham, Mass. She liked the energy of the community and that Rose Court, the on-site assisted living neighborhood offering rehabilitation and skilled nursing services, has private rooms.
"Linden Ponds took first place when I learned about Rose Court," she says.
She was also impressed by the community's Resident Care Fund, which provides confidential financial assistance to residents who, despite careful planning, have exhausted their savings.
"Knowing that the Resident Care Fund is there, if I need it, has created a feeling of safety, security, and comfort in my life," says Carol. "I honestly feel that this is the best gift I could have ever received. My family can count on me being here for as long as I live."
Staying engaged
In the words of Jim Sylte, he and his wife Judy had become prisoners in their own house.
The Syltes wanted to enjoy a vibrant, social lifestyle in retirement, but given Judy's mobility issues, it was easiest to leave the house only when necessary.
"I knew we couldn't continue living in that house," says Jim. "We just didn't have many friends - our social life had gone away."
But, as soon as the couple moved to Tallgrass Creek, an Erickson Senior Living community in Overlook Park, Kans., their retirement dreams became a reality. The couple made it a point to get involved and take advantage of the community's many clubs.
"We met friends right away," says Jim. "I didn't want to sit around. Once we got involved, I mean - wow! I play golf, I'm on the entertainment committee, and Judy plays canasta regularly."
Jim even took on the challenge of learning to play the ukulele so he could join Tallgrass Creek's ukulele band. Now, he and other novice musicians routinely perform for standing-room-only crowds. And, what's more, Judy is able to get around their apartment home and the community with ease.
"I'm so happy we decided to move here because our lives have improved greatly," says Jim. "This is a joyful, fun place to be!"
Achieve your goals
In many different ways, Erickson Senior Living communities help seniors achieve their top retirement goals. Whether you're seeking financial peace of mind and worry-free living, the security of having on-site health care services, or the opportunity to socialize and get involved, you're sure to find what you're looking for at an Erickson community near you.
To learn more about all the ways choosing an Erickson Senior Living community can help you reach the retirement you always dreamed of, request a free brochure today!
Back