Rewarding Healthcare Careers Start at Erickson Senior Living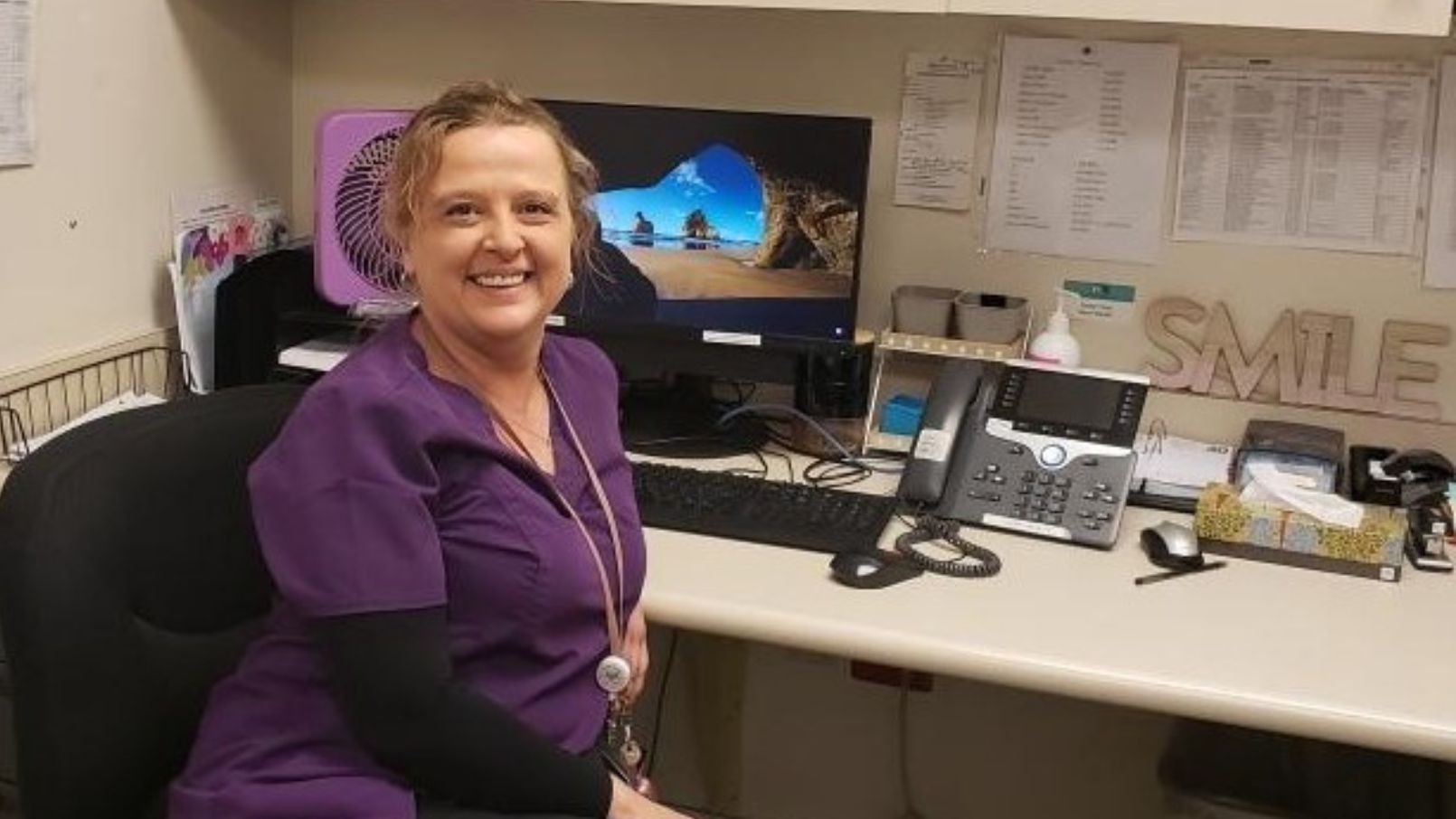 At Erickson Senior Living-managed communities across the country, healthcare professionals can take advantage of great benefits, exciting opportunities to build rewarding careers, and a commitment to work-life balance.
The opportunity to develop meaningful relationships with community residents and colleagues provides a unique, supportive work environment for both personal and professional growth.
"Today's workers are looking for more than just a job. They are seeking meaning and purpose in their career paths," says Nicole Walker, Senior Vice President of Human Resources for Erickson Senior Living. "We agree. That's why we offer our teammates three specific promises: a vibrant workplace, financial stability and benefits, and a focus on health and well-being. Investing in people always pays off."
To support those promises, Erickson Senior Living offers an array of benefits to employees including tuition reimbursement, enterprise-wide advancement opportunities, career training and classes, generous paid time off, on-site employee health and well-being centers, 401(k), discount programs, and more.
Read the inspiring stories of three healthcare employees across the country who have flourished in their careers at Erickson Senior Living communities.
Fast-Paced Growth: Maybelline Santiago, Wellness Manager at Brooksby Village
Within just one year after being recruited as a registered nurse, Maybelline Santiago of Brooksby Village was promoted to a full-time wellness manager in the continuing care neighborhood. 
Maybelline is now an integral part of a talented and diverse team of healthcare professionals who make a positive difference in the lives of residents every day. 
"This is one of the best decisions I've ever made," said Maybelline. "It's a great company and I feel like it was meant to be."
From the start of her career at Brooksby Village, Maybelline recognized and appreciated the supportive and enjoyable working environment the campus offered. She values the unique and impactful benefits and career opportunities for healthcare professionals, especially the emphasis on work-life balance.
"It is extremely rewarding to watch team members like Maybelline making significant contributions and enjoying career advancements, while building their portfolio of skills," said Brooksby Village Executive Director Tracie Bettano. 
Professional Development: Kenneth Idemudia, Nurse at Cedar Crest 
Kenneth Idemudia's nine-year career at Cedar Crest serves as a testament to the success, growth opportunities, and exceptional benefits available for healthcare professionals. Starting as an LPN in Memory Care, Kenneth's dedication and commitment to quality care have consistently earned him high praise from staff and residents' families. 
Driven by his care for residents and ambition to advance his skills to serve others, he recently completed his RN licensure and was able to utilize Erickson's leadership programs and support. 
"I invite anyone to come and work here," noted Kenneth. "The career opportunities and benefits I enjoy have truly made a positive impact on my life."
A Growth Track: Tracy Helmke, Registered Nurse and Supervisor at Maris Grove
Tracy Helmke's ten-year career at Maris Grove has been marked by personal and professional growth. Starting as a Certified Nursing Assistant (Home Support Aide), she capitalized on the tuition reimbursement benefit to earn her associate (ASN) and Bachelor of Science degrees in Nursing (BSN). 
"Achieving my academic aspirations would not have been possible without the immense support from Maris Grove," said Tracy. "This special community offers limitless growth and advancement opportunities." 
Other advantages healthcare team professionals enjoy at Maris Grove include flexible work hours and competitive pay. Based on a predictable schedule, team members have a work-life balance that enables them to equally prioritize the demands of their careers with the needs of their personal and family lives. 
"Seeing the career success achieved by healthcare team members is special and reflects the limitless growth and advancement opportunities on campus," says Katie Sherry, the Human Resources Director at Maris Grove. "Our supportive culture empowers team members to reach their full potential." 
Looking to advance your own career in healthcare? Visit www.EricksonSeniorLivingCareers.com to search for available positions and apply at an Erickson Senior Living community near you!
Back