Reasons to Be Optimistic About 2021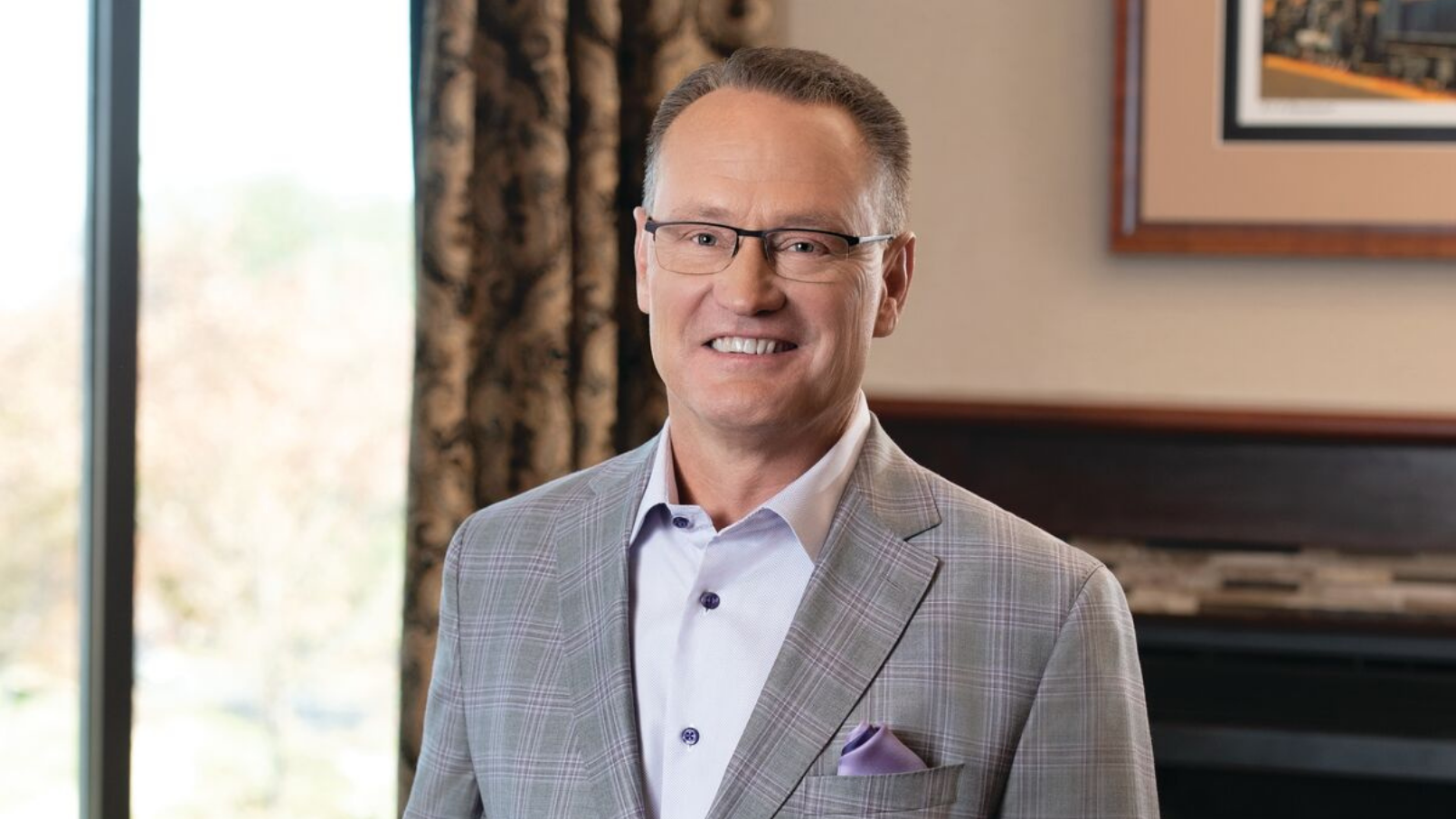 2020 was a year none of us will soon forget. When the first cases of coronavirus appeared, Erickson Senior Living swiftly began mobilizing its resources. Since then, much has been done to support more than 27,000 residents who reside at the company's 20 communities. From the implementation of health and safety protocols to the development of new services and innovative programming, Erickson Senior Living's commitment to helping residents enjoy their best lives has never wavered.
After coordinating with CVS/Omnicare to provide residents and staff the opportunity to receive the COVID-19 vaccine, there's greater confidence than ever in the bright future ahead. We spoke with Alan Butler, Chief Executive Officer of Erickson Senior Living, to discuss this milestone and look ahead to what's next for the organization and its residents.
Q: As you review the past year, what stands out the most to you?
A: It's definitely the adaptability that employees—and residents—have exhibited throughout incredible circumstances. Look at the way the organization has adapted: from the community entrance to the dining rooms, from sales events to resident activities and concierge services, the business has evolved to meet the need and the moment.
I can say that we hit it out of the park from an "adaptable" perspective. I'm proud of the work that we've done, particularly with the successful vaccine distribution. While we know there is more to do, we are extremely optimistic about the future.
Our role as a leader in the senior living industry is an important one, and we must continue to adapt to changing dynamics.   
Q: How do the innovations developed during the pandemic speak to organizational strength and best in class service for residents?
A: It helps to start from a position of strength. We have acted decisively, creating new standards of operational excellence to protect the well-being of residents. It's a testament not only to the talent of our teams, but their commitment to our mission, vision and values.
This was never more evident than in the execution of our COVID-19 vaccination clinics. Corporate and community partners worked in tandem to bring the life-saving doses directly to communities and administer them in an efficient manner.
Our distribution partners at CVS/Omnicare shared how impressed they were with the operation of the vaccination clinics. Residents and their family members continue to express gratitude for making the vaccination process easy; no one had to worry about navigating complex websites, making appointments or whether their second dose would be available. In fact, more than 96% of residents are now fully vaccinated against COVID-19. This peace of mind is one of the most valuable things about the Erickson Senior Living lifestyle, achievable because of our organizational strength.
With the challenges we've overcome, Erickson Senior Living is in an even stronger position for continued growth in 2021 and beyond.
Q: The company celebrated an evolved brand and updated company name, Erickson Senior Living, in April. Why was now the right time to make these changes?
A: We recognize that a brand pledge centered on helping people live life to the fullest makes a difference to those exploring senior living options for themselves or their loved ones. This rebranding as Erickson Senior Living reflects the essence of who we are and represents our unwavering dedication to providing the industry's best programs and amenities.
This evolved brand honors our mission, vision and values. It reflects our strength in the senior marketplace and reinforces the promises of financial stability, health and well-being and an engaged lifestyle that we make to residents.
For the leadership team, it's about serving the needs of residents, employees and partners to exceed expectations and inspire innovations. Now is the perfect time to celebrate this commitment.
Q: It is an exciting time at Erickson Senior Living. What can you tell us about plans for 2021 and beyond?
A: As we distinguish ourselves in new markets and with new residents, we are poised to embrace emergent opportunities. The senior population in the United States will reach nearly 85 million over the next three decades.
To serve the expanding need, we are committed to investing in our existing communities and have exciting new projects underway. Across the enterprise, 43 new buildings are currently planned for development and completion, adding more than 3,600 apartment homes to our portfolio. We will open Siena Lakes in North Naples, Fla. this summer and construction has begun on Avery Point in Richmond, Va. Other communities on the horizon include locations in Braddock, Va. as well as Clarksville and Bethesda, Md. Erickson Senior Living's development team continues to identify areas of interest across the country.
Why are we doing this? We are an industry leader, we believe in the services we offer to seniors, and we want to bring this lifestyle to as many people as possible.
Q: Why are you so confident and optimistic about the future?
A: Erickson Senior Living is positioned for long-term achievement. The company's financial strength, expertise and one-team culture provide us with an incredible core foundation. 
Developing and maintaining strong personal relationships is a hallmark of success. I am incredibly proud of how employees take this to heart and bring their best to each interaction with the residents they serve. The team's proven experience and passion for what they do are more reasons that I consider the future incredibly bright.
If you haven't been to an Erickson Senior Living community, I'd encourage you to visit. It's the ideal moment to take advantage of the robust real estate market and enjoy a worry-free retirement with friends and freedom.
To learn more about why now is a great time to move to one of our communities, request more information today.
Back